This post is all about 40+ self care list ideas that are guaranteed to make you feel relax and loved!
Disclaimer – This post may contain affiliate links, which means I'll receive a commission if you purchase through my link, at no extra cost to you.
If you're having one of those days when you feel overwhelmed and life just sucks, or you're just craving a good self care night this list is exactly what you need right now.
Cuz you don't need an excuse to treat yourself like a queen!
These self care ideas are guaranteed to help you relax and get to a better space mentally, if not make you your happiest self (cuz let's be real, it's kinda annoying when people give you *happiness* tips on a bad day!).
Now, I don't know about you but the first thing I turn to when I need an escape on a bad day is social media. And it never turns out to be useful. I always end up feeling more anxious, stressed and sometimes, sh*tty about my life.
That's why, the next time you're having a bad day, (hopefully, never again. But a brain as dramatic as mine, that's not possible!) pick something from this list, instead of picking up your phone.
Whether you want something creative, relaxing, or a quick fix, one of these self care list ideas is guaranteed to fix your serotonin!
self care list ideas
1. Brain Dump Your Worries
This is literally the first thing that I do whenever I feel stressed or overwhelmed.
Pick up your journal and start writing down everything that comes to you mind. It'll make you realize that most of the things you keep stressing about are not even worth it.
Remember, no judgements here!
2. hot girl walk
Put in your earphones, play a podcast, and go on a walk. It's the best way to refresh your mind, and come back with a fresh perspective.
Give yourself the change of scenery you need, enjoy the nature, & get some vitamin D!
hot girl walk essentials
3. Cuddle Up with your fav book
There's nothing a good book can't solve, haha! If you want some motivation, read a self help book,
if you want to get lost in another world, read a fantasy
And if you just want something sweet, maybe a rom-com is for you!
Related Post : 10 Books That'll Drastically Boost Your Self Confidence
4. paint by numbers
Sound like a childhood self-care list ideas. But I know some adults who absolutely love paint by numbers. Because they think it let's them be artistic without having to think of ideas.
And it's the best mindfulness activity to help their mind calm down.
5. watching trash t.v. shows
Let's be honest, we all love them sometimes! Because on some bad days, you literally just need to zone out and not think about life. Like at all.
And putting on a trash show is the best way to switch of your mind, haha.
6. have a spa day
Have a perfect relaxing spa day. Now, you don't always need to spend money and book an appointment to practice self care.
You can also get this at-home spa kit and pamper yourself in a budget friendly way!
7. make a compliments jar
This is such a cool self care idea! Write down things that you love about yourself, and compliments that other people have given you and store them all in a jar.
So that the next time you start doubting yourself, you open this jar to boost your confidence.
Related Post : 20 Confidence Tips For Self Critical Women
8. talk to a friend
Who need therapy when you've got girlfriends, right?
Call your girlfriend and do some much needed catchup. I'm sure you'll leave the call feeling grateful!
9. clean your space and lit a candle
Clean space, clean mind, isn't it?
Even if you don't want to deep clean right now, just start on a 15 minute timer and put everything in place.
Maybe even light a scented candle to get the cozy feels.
10. make your comfy meal
Cooking can be therapeutic for some people. Especially if that involves pasta, haha!
Put your comfy show in the background and make your favorite meal.
11. do something artsy
Art can be a great way to express your emotions. And it also helps you be more mindful.
Whether you try painting, or making jewelry, or start a bullet journal, it'll end up making you feel relaxed only!
Related Post : How To Start A Bullet Journal (For Not So Creative People)
12. gratitude journal
I know it might seem that there's nothing to be thankful for right now, but trust me, you have way more blessings than you count on a daily basis.
Just write down 3 specific things that you're grateful for to begin with.
13. puzzle
Puzzling while sipping wine, sounds like the perfect self care night activity.
It'll help you focus your mind on something better, give you a feeling of accomplishment, and help you relax.
14. make a vision board
If you're a goals person, creating a vision board would be so much fun. And you can actually keep this vision board on your work desk to help you stay motivated and productive.
15. workout
Cuz who doesn't want a dopamine kick!? And workout is the best way to get it.
You might not have the motivation to workout to begin with, but you'll feel so much better after finishing it.
16. plan a date
Spend some much needed time with your partner. Sometimes hanging out with a loved one is all the comfort you need.
And you partner would love it as well!
17. sleep
Catch up on some sleep! sometimes a good deep sleep is all you need get rid of the stress and look at things with a fresh mind.
18. bubble baths
I know it's the most cliché self care list ideas, but it can be really relaxing after a long tiring week!
Adding this bathtub tray to my bath routines has seriously upgraded the game for me.
19. have a dance party
Do you also play harry styles songs at home and pretend to be dancing at his concerts, to escape your bad days? Or is it just me?
Well, let's call it a different kind of manifesting, haha!
20. listen to a motivating podcast
If you're having a bad day, listening to a motivational podcast can be an amazing self care list ideas to try.
There are so many good ones out there. Here are some of my favs.
21. take deep breaths
Sometimes it's better to take deep breaths and calm down your racing anxious thoughts, before thinking of starting a self care activity.
Next time you feel anxious or stressed, try taking 10 deep breaths and you'll notice how it helps you calm down.
23. go on a solo date
I've been romanticizing the idea of going on a solo date for a while now.
You can go to your favorite café, with your laptop or a book, or a cooking class, or simply go to the movies.
24. digital detox
You might not like this, but it's one of self care list ideas will hands down improve your mental health, within a day.
Don't use any technology for a day, go old-school, and just try to be present in the moment.
Here are some fun things to do on a digital detox day.
25. watch the sunset
Spending time in nature and enjoying little things like these really help you realize that life is wayyy bigger than all the little things you keep worrying about.
26. drink more water
Seriously, do it now. In fact, fill up a water bottle and carry it with you all the time. It really helps you increase your water intake.
You can definitely get yourself a Stanley cup, they're so pretty you won't mind carrying them with you outdoors too.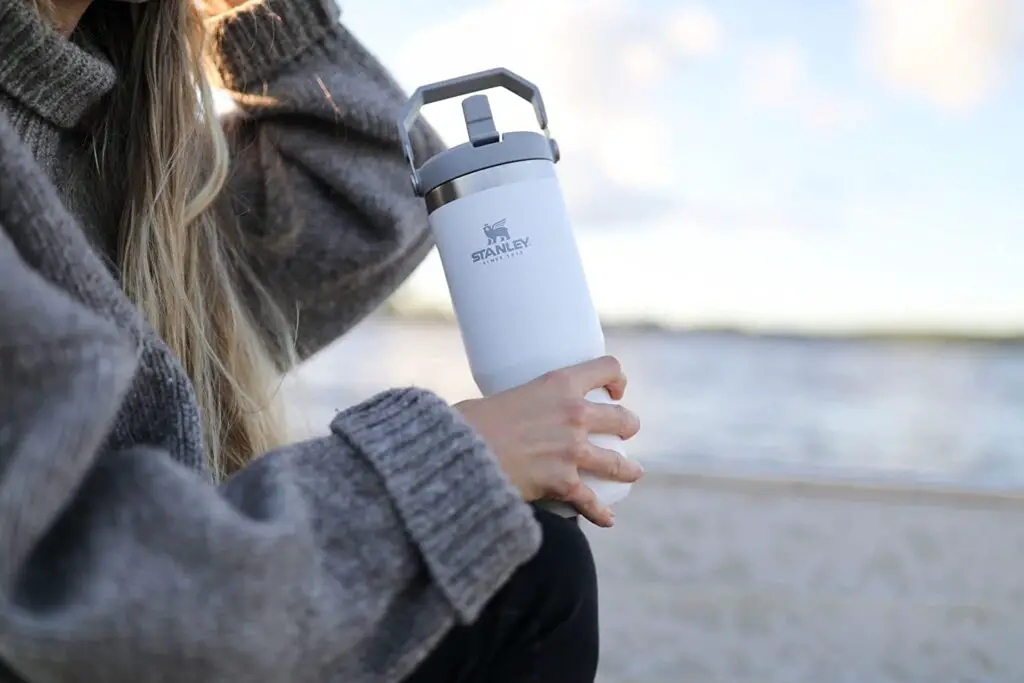 27. answer some self love journal prompts
We don't appreciate ourselves enough, and these self love journal prompts will give you an excuse to admire yourself and make you feel good.
28. get your nails done
I don't know about you but I feel like a boss whenever I get my nails done. So, if you want that instant boost of confidence, get your nails done.
You don't need to spend a lot of money at nail salons, simply get this at home nail kit, that'll make your nails look perfect.
29. upgrade your morning routine
To make sure you never have a bad day again. Well, almost.
Create a simple morning routine that helps you focus on your mental and physical health.
Here's exactly how to start a morning routine that you'll stick to!
30. have a good laugh
I mean, when was the last time you laughed your heart out?
Been a long time? It's time to call your old friends, play with a kid, or watch a standup comedy video.
31. face mask
What's some self care without a good face mask. It's doesn't require a lot of effort and you skin will thank you for it!
32. make a bucket list
I'm sure there are a lot of fun things that you want to do! Make a bucket list of all such things.
And don't dismiss anything on grounds of practicality. Write down huge bucket list goals and let that motivate you.
34. Watch your comfy youtubers
Might sound funny, but I really have 2-3 comfy YouTube channels that I always go to whenever I'm feeling bleh!
And I always end up feeling better after watching those 10-minute videos. Here are some of my comfy channels : Cathrin Manning, Jess & Sara Carolli are my top ones right now!
35. baking
Baking cookies and a hot cup of tea sounds like the perfect self care meal to me.
If you have a sweet tooth, you're gonna love this self care list ideas. It can be a mindful activity to distract yourself.
36. create a good vibes list
Create a list of all the small things that bring you the good vibes; i.e. your morning coffee, playing with you pet, or going to your favorite café.
So, the next time you're feeling low, you know exactly what to do, instead of scrolling through your phone.
37. gardening
Spending time outside, taking care of your plant babies will surely boost your mood.
If you're just starting to be a plant mama, get this gardening essentials kit to smooth out the process for you!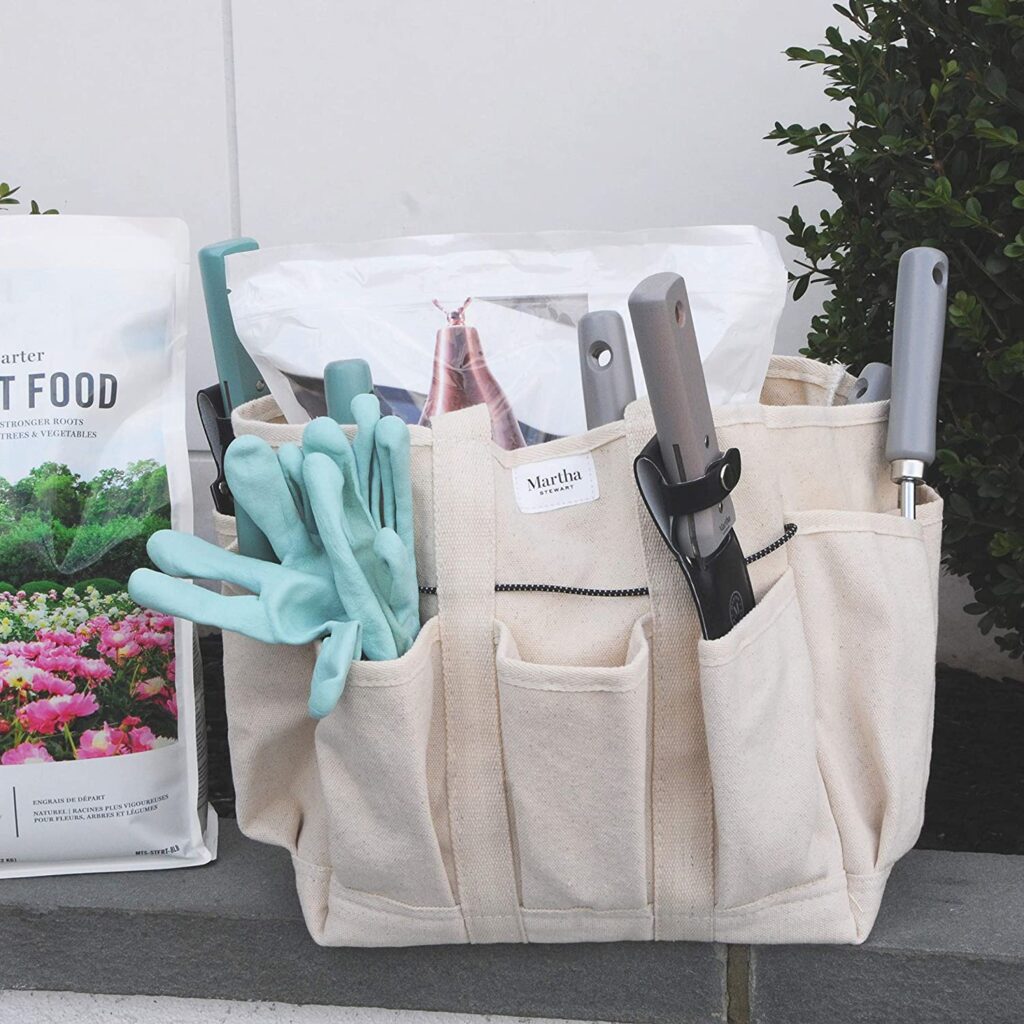 38. help someone
There's literally nothing in the world that would make you happier than helping someone. That's just how human brain works.
And it'll make the other person's day as well!
39. make time for you hobby
Make time for something you enjoy. Whether that's playing guitar, or basketball. Go back to that childhood love of yours.
Or learn something new that you've been meaning to. Soo many people are getting into pottery these days, you can try that!
Related Post : 35 Hobbies To Pick Up In Your 20s (You Can't Miss Out On)
40. haircare
Everyone focuses on skincare, but what about your hair? You know that having a good hair day will automatically make you 70% happier!
Try this deep conditioning argan oil hair mask to keep your hair smooth and shiny the next week!
41. get flowers for yourself
Who said you need a man to get yourself flowers? Get yourself some fresh flowers, put them in your living room to be your self love reminder and have your home smelling fresh.
42. do nothing!
Seriously! The last thing you need on a bad day is forcing yourself to DO something.
Sometimes the best thing to do is literally nothing!
This post is all about 40+ self care list ideas that are guaranteed to make you feel relax and loved!
Related Post