Here's a list of 10 books and apps you need to get asap to drastically boost your self confidence!
Disclaimer – This post may contain affiliate links, which means I'll receive a commission if you purchase through my link, at no extra cost to you.
Self Confidence is definitely a skill you can develop. But if you've doubted yourself your whole entire life, it can be hard to feel confident in yourself to start with.
Luckily, there are a lot of resources available right now giving you the best self confidence tips and helping you boost your self confidence drastically.
In fact, it's now easier than ever. You can read books written by world class leaders giving you their secret tips to boost confidence.
And apps that really hold you accountable and force you to take the necessary action steps to boost your self confidence.
This is a list of 10 books and apps you need to get asap to drastically boost your self confidence!
5 Books To Boost Your Self Confidence
1. You Are A Badass
I swear by this self-confidence book! If you're new to the self growth world, this is your book to start with. One of the main themes of this book is self-love and confidence. Throughout the book, Jen reminds you to 'love yourself' and gives you tips to boost confidence.
"Jen Sincero is the real deal. I was hooked on this book within the first two pages. She gets right to the point and will kick your b*tt, but in a funny way! It's the kind of book you read over and over again."
Related Post : You Are A Badass Book Review
2. Happiness Project
It's not a preachy 'do this' 'do that' kinda book. It's more about Rubin's personal experience and what she learned from her year long experiment at finding happiness. That's what makes this self-confidence books so practical.
"I took a leaf (or two) out of this book and it didn't only made me happy. But also helped me to develop a positive relationship with my family, friends, and colleagues."
3. Girl On Fire
This self-confidence book, as the title suggests, will speak to women entrepreneurs, but it will also speak to anyone who has a dream they want to pursue. Cara talks a lot about her journey & gives some amazing tips to boost confidence.
"I picked up this book at the right time. I was feeling a little low lately. But this book completely changed my mood. Finished it in just 2 days. Cara feels like a girlfriend who is rooting for you."
4. Attitude Is Everything
This book will help you boost your confidence and have that 'she's got a golden personality' vibe. It not only inspires, but also explains how to change your attitude.
"Keith has a fantastic personality, which shines through the entire book. He's so lively and engaging. Really practice what he preaches. My family can already notice a change in my attitude in 1 month."
5. Awaken The Giant Within
Tony Robbins is the obviously one of the best in the business. This self-confidence book really lets you take a hard look on your life and figure out what to do about it!
"This book will undoubtedly motivate you to get your sh*t together in every way. My friend told me how this book assisted him in attracting the right life partner for her. And that's so wholesome!"
Related Post : 10 Best Self Help Books To Read In Your 20s
Must Listen Podcasts For Tips To Boost Confidence
Podcasts are the new favorite thing right now. They're extremely easy to listen to and learn from. Here are 3 of my favorite podcast episodes to boost your self confidence.
1. 'I am sexy!' – Uncomfortable Pants Podcast
This podcast episode made me laugh and almost cry! The title might sound like it's an episode about a self-centered woman appreciating herself, but it's not.
This is such a fun conversation between two sisters about using affirmations to boost your self confidence.
2. 5 Mindset Shifts -The Manifestation Babe
I had no idea how much of a difference 5 simple mindset shifts could make in your life. If you've been following Kathrin (a self-made millionaire), you'd want to hear this.
She discusses her transformation from a depressed and broke college student to a happy and confident millionaire.
3. How To Build Confidence -The Mindset Mentor
I listened to Rob Dial's podcast religiously for 3 months straight when I was new to the personal growth world.
This man knows how to break complex things like 'tips to boost confidence' into simple actionable steps that'll make a difference in your life right now!
5 Apps You Need Right Now
You spend 70% of your time on the phone. Why not use that time in a productive way?
Plus, there are so many apps available right now that provide the best tips to boost confidence and hold you accountable so that you can start working toward a better life.
1. Audible & Blinkist
Audiobooks are a great alternative to conventional reading. If you don't have time to read everyday but still want to learn and improve, listen to audiobooks on audible.
The best part? You can also find audiobooks narrated by the authors! Try audible plus for one month for free.
And if you only have 10 minutes to get the gist of the book, use blinkist. Try Blinkist one month free trial here.
2. 21 days
Confidence comes from the actions you take and the results you get. The simplest way to boost your self confidence is by challenging yourself with a small task everyday.
21 days is the perfect app for this. It has 21 day challenges focused on self confidence, productivity, self care etc. Once you begin completing these challenges, you will notice a significant boost in your confidence.
You can also try this free 7 day transformation challenge and get started today!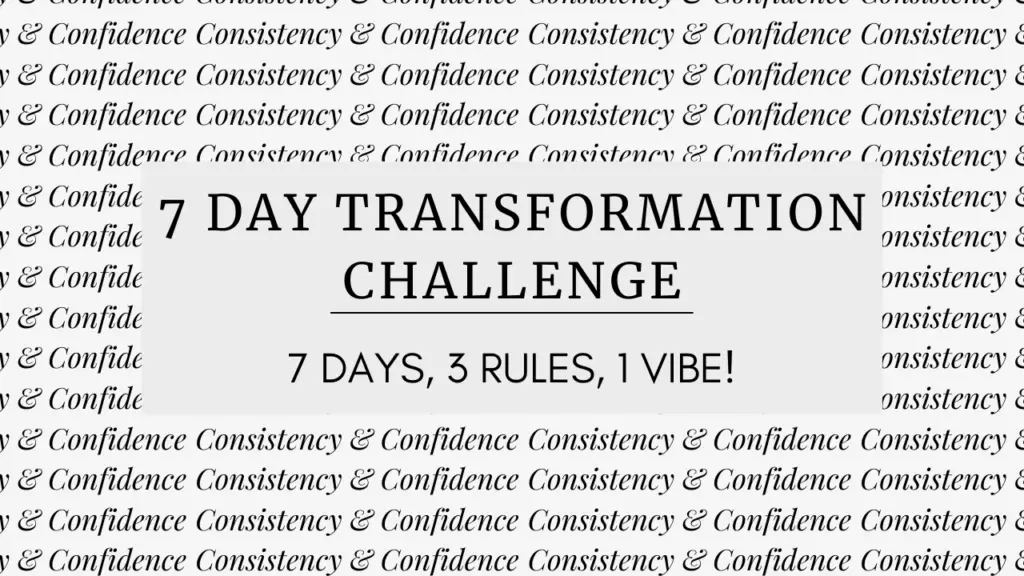 3. I am
Self confidence affirmations are really useful to boost your confidence. 'I am' puts your affirmations on a shuffle according to your mood. Repeat these affirmations to yourself everyday.
This app also lets you create your own affirmations and send you reminders so you don't forget to do them!
Related Post : How To Create Affirmations That Work For You
4. Reflectly
Reflectly keeps a track of your moods everyday. You can add notes, pictures and voice memos to it.
It also provides you with a daily journal prompt that is actually thought provoking, as well as a daily challenge to complete. It's literally the best way to keep yourself in check!
5. Intellect
I recently discovered this app and I am obsessed with it. It starts with a quick personality test and then directs you to a plan that'll help you improve the specific area YOU want to work on.
I've used it's rescue mission when I was having a bad day and it was literally everything I needed in that moment. It definitely is no replacement to therapy, but it does provide you with the best plan to deal with the issue at hand.
This is a list of 10 books and apps you need to get asap to drastically boost your self confidence.
Related Post