Here's a list of 35 hobbies to pick up in your 20s so you can make the most of your terrific 20s!
Disclaimer – This post may contain affiliate links, which means I'll receive a commission if you purchase through my link, at no extra cost to you.
Feel like you have lots of free time, but you end up wasting most of it binging Netflix or getting wasted at parties? I mean, it's fun for a while but, it's not what you want your 20s to be all about!
Your 20s are a time of exploring yourself, trying new things, learning and growing to your fullest potential.
I'm a big advocate of living your terrific 20s to the fullest. Achieve big ass goals but don't forget to have fun and make sh*t ton of memories along the way. And one way to find balance between the two is choosing the right hobbies to pick up in your 20s.
Here's a list of hobbies to pick up in your 20s that make you creative, interesting, evolve your mindset and make money!
Hobbies To Pick Up In Your 20s
Hobbies That Make You Smarter
Here are some hobbies to pick up in your 20s that make you smarter,
1. Read Non-Fiction books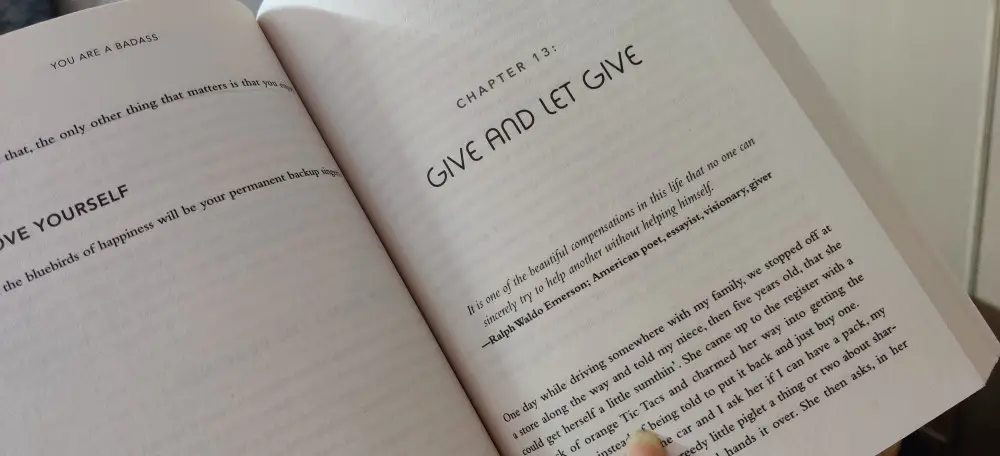 There's so much wisdom in this world. And you have access to most of it via books. Specially the non-fiction ones.
Reading autobiographies of people like Michelle Obama or Steve Jobs and picking a page from their lives can help you become a better person.
Related Post : 10 Must Read Books In Your 20s
2. Learn a new language
I learned french in high school and it's still one of my biggest flex when meeting new people, lol!
Spend some time learning spanish, french, or german, and it'll also help you learn a lot about their culture. It doesn't only makes you smarter but is also one of the hobbies that makes you interesting.
3. Meditate
Take some time to silence your thoughts, and sit in peace. It's not even a hobby; it's a habit you want to build in your 20s to learn to stay calm and get through the tough times. I use the app 10% happier for my daily meditations.
4. Brain Workout
This is one of those fun hobbies that make you smarter. Do some brain workout while completing a puzzle, playing chess, or finishing a sudoku.
5. Journaling
When you understand what's going on inside your mind, you're better equipped to understand what's going on in the minds of others and in the world. And journaling is the best way to process and understand your thoughts. Here are a few journal prompts to get started.
Here's another 5 minute journal perfect for beginners,
6. Workout
Studies have found that exercising release hormones which provide an excellent environment for the growth of your brain cells. And exercising in the morning puts you in a good mode, which motivates you to start the day with full force!
Hobbies That Make You Interesting
7. Travel
Traveling teaches you things about life that no textbook could ever teach you. It's such an important hobby to pick up in your 20s; whether you travel to a nearby city or abroad, travel solo or with friends!
8. Host Events
If you're an extrovert, you'd love this. Being a host will help you learn how to organize events, manage tasks and develop a more welcoming personality. Ready to be a social butterfly yet?
9. Cooking
You'd be the perfect party host if you know how to make the yummiest 'vodka pasta' that everyone is bound to like! The more cuisines you're good at, the more interesting you seem.
10. Living Alone
Not much of a hobby, but definitely something that makes you independent. And you know how a confident, independent woman is just naturally attractive?
Move to your favorite city, rent an apartment and figure out life; you'll learn so much in the process.
11. Attending Concerts
There's never a dull moment at a concert! And I feel that concerts and festivals are something that you enjoy in your 20s only! They start to sound kind of lame as you get older. So make the most of them while you can!
12. Charity
Pick a cause that you really stand for and start donating. You can even plan a whole event to raise more funds.
13. Horse riding
I'm sure you've already tried your hand at badminton, cricket, and football. But if you're really looking for hobbies that make you interesting, learn horse riding. *cue prince charming* haha!
14. Learn How To Make Wine
This isn't something that many people know how to do or try to learn, which is why it's perfect for your list of hobbies that make you interesting. The wine making process takes some time, so you might need some patience.
15. Flying A Plane
This hobby sounds so interesting in itself. My cousin learned to fly a plane in college and I think it's the coolest shiz ever.
16. Public Speaking
Many people have stage fright, which they developed in elementary school. Time to get rid of that! Public speaking makes you more confident, intellectual and open to other people's opinions.
Hobbies To Pick Up In Your 20s To Evolve Mindset
17. Read Fiction
I once heard a booklover say, that people who read are some of the nicest people out there because they have a habit of putting themselves in other people's shoes; trying to understand the character's point of views.
And it's kinda true. Reading fiction books can really help you expand and evolve your mindset.
Here are some of my favorite fiction books :
18. Eating Healthy
It's more like a habit than a hobby. But if you enjoy looking at trendy healthy recipes and experimenting in the kitchen, you will love it. "Clean food, clean mind" I'm sure you've heard of it?
You will notice a difference in your energy level and mental state, when you start eating healthy.
19. Observing People
There's so much happening around us at all times. Yet somehow, we're never truly present in the moment. Start being more observant of your surroundings, the noises and the people around you. It'll help you be more present and evolve your mindset.
20. Yoga
Yoga allows you to calm your mind and be more aware of your body. It also helps you relieve stress, so you're able to concentrate more on the task at hand.
21. Listen To Podcasts
Podcasts are filled with soo much value! And the best part? You can run them in the background while doing other tasks. Put a self help, motivational, or business podcasts in the morning while driving to work.
Here are some podcasts that you need to hear :
Mindset Mentor Podcast
And She Rises
Blogging Breakthroughs (more about business)
The Manifestation Babe Podcast
22. Team Sports
Team sports really teach you how to show up for each other, be supportive, handle pressure, and be a leader. Pick a sport you love and you'll be astonished at how much you learn about life from these games.
Hobbies To Keep You Creative
23. Scrapbooking
Your 20s is the time to be making memories, LOTS of them. Collect them and create a scrapbook about them. This is the perfect hobby to keep you creative. Supplies you'll need :
24. Interior Designing
Learning how to design and organize your house properly is an excellent skill to acquire in your 20s. If you intend to host events at your home, this is an perfect hobby to begin (see #8).
25. Photography
Have an eye for aesthetic views, pick up a camera. You can also add this skill in your resume. Here's the film camera I'm obsessing with these days!
26. Get To Letter Writing
Ik, this is the era of DMs and facetimes, but seriously, aren't you a bit bored? Try something fun and write letters to your friends.
27. Paint By Numbers For Adults
Painting in general, is the perfect hobby that keeps you creative, while also providing an outlet for all your emotions. You can also try the paint by numbers set for adults.
28. Bullet Journaling
If you want to be more creative while keeping your life organized, bullet journaling is the way to go. Here's an exhaustive blog post series to get started with bullet journaling with no art skills.
Hobbies That Make You Money
29. Start a side hustle
I'm sure you have some kind of passion you'd want to pursue – music, sports, or art. Take out some time every week for that. And you might end up making lots of money with it.
30. Blogging
Blogging is one of the creative hobbies that make you money. If you're good at putting your thoughts into words, then you HAVE to try this. (I'm a li'l partial but it's one of the best hobbies that you can start in your 20s).
31. Youtubing
Youtube is the new blog. However, many people become camera shy when they first start out. Make videos on a topic that you're really passionate about and can help people with.
32. Investing
Another hobby that will make you money, LOTS of it. When it comes to investing, the earlier you start investing (even with a small amount) the larger return you get, in the long run.
33. Tutoring
If you're good at a subject, you can start tutoring it – either online or in person. It's extra money while you master your subject.
34. Write Your Book
Okay, a little out there. But how fun! Write a fiction book, or tell your own story. This creative hobby can make you a lot of money, if you end up writing a good book.
35. Graphic designing
Graphic designing and digital marketing are two skills that everyone in their 20s should learn now-a-days. Everything is shifting to the digital world. And the sooner you get a hold on how to make money with it, the better!
This post is all about hobbies to pick up in your 20s! Whether you want a list of hobbies that make you smarter, creative, or interesting, I've got you covered.
Related Post