Bullet journaling is all the rage these days, and it's popularity has grown steadily since the concept was first introduced in 2013. Don't believe me? Just search #bujo on Instagram and see for yourself! So, as a planner and journal enthusiast, I succumbed to FOMO and gave it a shot. And if, like me, you want to try it but don't know how to start a bullet journal? This post is for you.
Bullet journaling is a modern practice that allows you to analyze the past, organize the present, and plan for the future in your own unique way.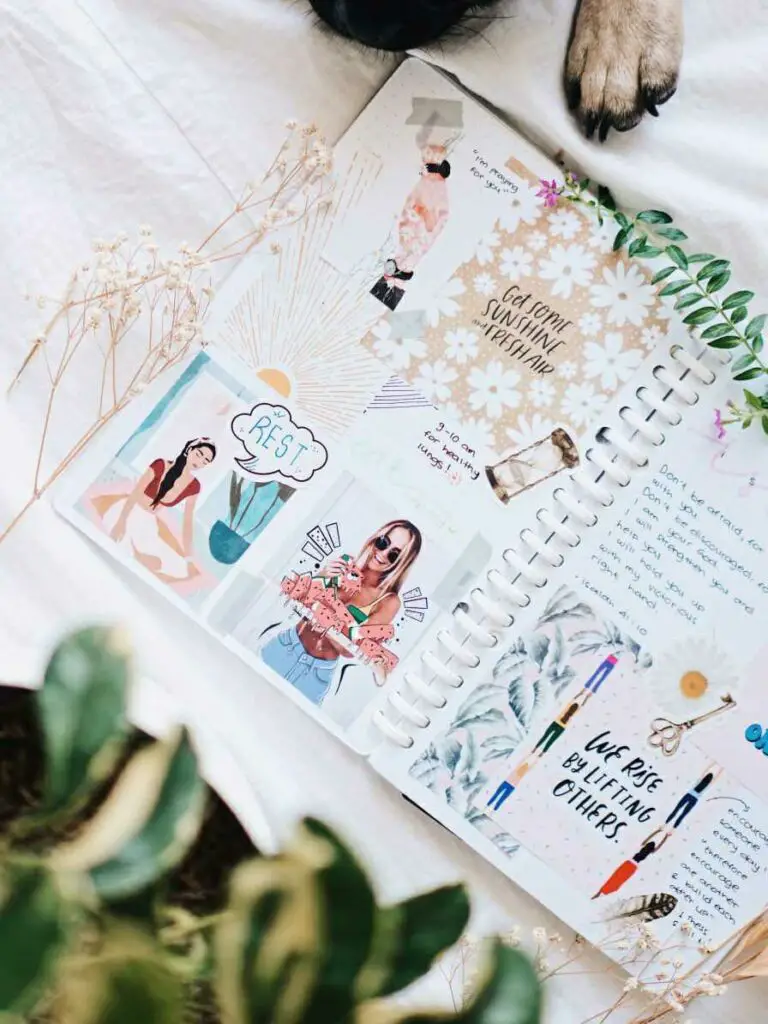 This is the 1st post in a 10 post series for beginners on 'How To Start A Bullet Journal?'. In the next ten days, you'll learn how to set up a bullet journal as a beginner. Especially if you don't know much about Bujos and aren't particularly creative.
Here are the links to all the posts,
1st Day – You're here!
Day 2 – How To Easily Create Your Introduction, Key And Index Page
Day 3 – How To Create A Future Log In Bullet Journal
On Day 4 – How To Create A Future Goals Page In Your BuJo
Day 5 – How To Create Bullet Journal Quotes Page and More
Day 6 – Must Have Bullet Journal Pages For A Better 2022
On Day 7 – How To Create A Bullet Journal Monthly Spread
Day 8 – Bullet Journal Habit And Mood Tracker Ideas
Day 9 – Simple Bullet Journal Weekly Spread Ideas For Beginners
For Day 10 – 15 Easy Ideas For Bullet Journal Collections
This is a step-by-step procedure that will take only 15-20 minutes of your day. So you don't feel exhausted from doing everything at once and can enjoy the process. Today, on Day 1, we'll plan your bullet journal setup.
But first, there are a few things you need to know.
What is Bullet Journaling?
Ryder Carroll, a Brooklyn-based designer, pioneered this concept in 2013. He used this method to boost his productivity, maintain his mental health, and plan for the future. He wanted a method that was adaptable and could be modified as needed.
People soon began using bullet journals for everything: recording daily tasks and events, tracking habits and moods, practicing gratitude, making goal plans, and so on. There are even bullet journals for self-care, budgeting, and weight loss.
If you enjoy organizing and planning your life, don't miss out on this!
Is Being Creative Necessary for Bullet Journaling?
When you start looking for bujo ideas, you are bombarded with images of unique layouts and calligraphic fonts created by other bujo artists.
And if you're a not-so-creative beginner like me, you'll fall into the trap of attempting to create the perfect bujo setup. And lose sight of the purpose of bullet journals.
Perfectionism and anxiety replace your excitement, and you begin to procrastinate.
Ryder Carroll says,
"Forget what you see online. It's not about how it looks; it's about how it feels, and, most importantly, how it works for you."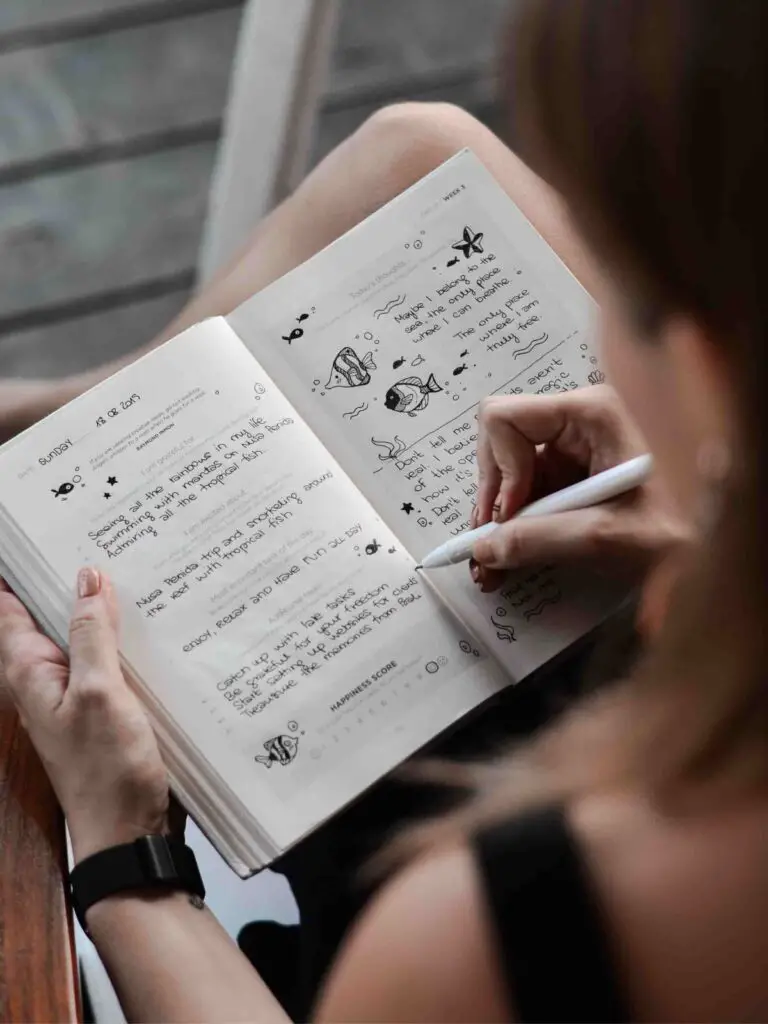 Think of your first bujo as a practice journal. And focus on creating a system that works for you. Using it to feel more organized and mindful is more important than having an Instagram perfect picture.
Embrace those pen swatches and funny doodled handwriting. And once you start seeing the benefits for yourself, there's no going back!
If you don't want to fall into the trap of scrolling through Instagram for hours searching for bujo ideas, then download this FREE template to easily get started!

Benefits Of Bullet Journaling
The most important feature of Bujos that made it so popular is their flexibility and ease of use. You don't have to use any preformatted templates that you don't need. You simply create layouts that work of you. And if it doesn't, change it anytime!
"Bujos are like planners; they're made for you, by you!"
Here are a few other benefits you'll notice after a while,
An organized mind
Increased productivity
Tracking your daily life
Less anxiety
More focused on your goals
Practicing Mindfulness
Day 1 On How To Start A Bullet Journal
Now that you know the basics of bullet journaling. Let's start planning your first bujo.
Step 1: Specify Your Goal
What do you expect to gain from bullet journaling? Maybe you'd like to be more productive, record your thoughts, or practice gratitude.
Whatever it is have a clear goal, so you can focus on it while setting up.
Step 2 : Plan Your Main Pages
Every bullet journal has a few pages in common that lay the groundwork for your bullet journal. You'll be designing these pages in your journal on Days 2-3. Here are the few main pages,
Intro Page: This is your standard first page, where you write your name and provide any contact information you want. So that you can be contacted if your journal is misplaced.
Key Page : The bujos were originally intended to track your tasks, events, and notes. As a result, Carroll created a set of symbols known as key. You can also design your own symbols and key.
Index Page : This page lists all of your page titles and numbers so you can easily navigate through your journal.
Future Log : This page contains your yearly calendar. So you can see everything that is going on in your year at once. Use this to mark all your important dates in the calendar.
Monthly Setup : Setup a page for this month. This page can include your monthly calendar, monthly goals, or important monthly dates.
Weekly setup : Next, set up your first week. Write down your important meetings, tasks, and notes for each day.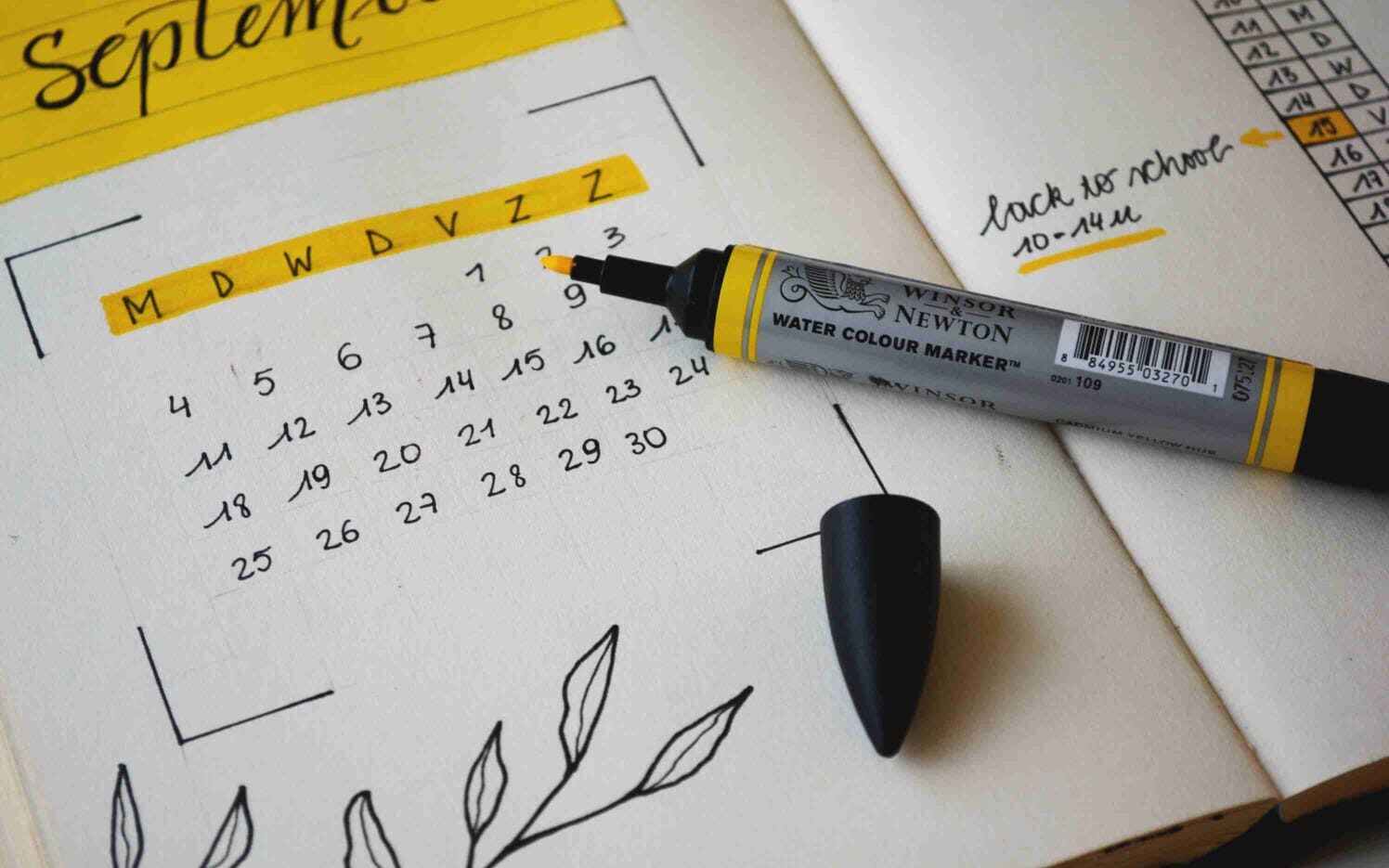 Step 3 : Plan your Optional Pages
This is where you personalize your bujo. Remember what your goal was? Create a few pages to assist you with that. If you're building a new habit, setup a habit tracker page. Write down a few quotes that motivate you.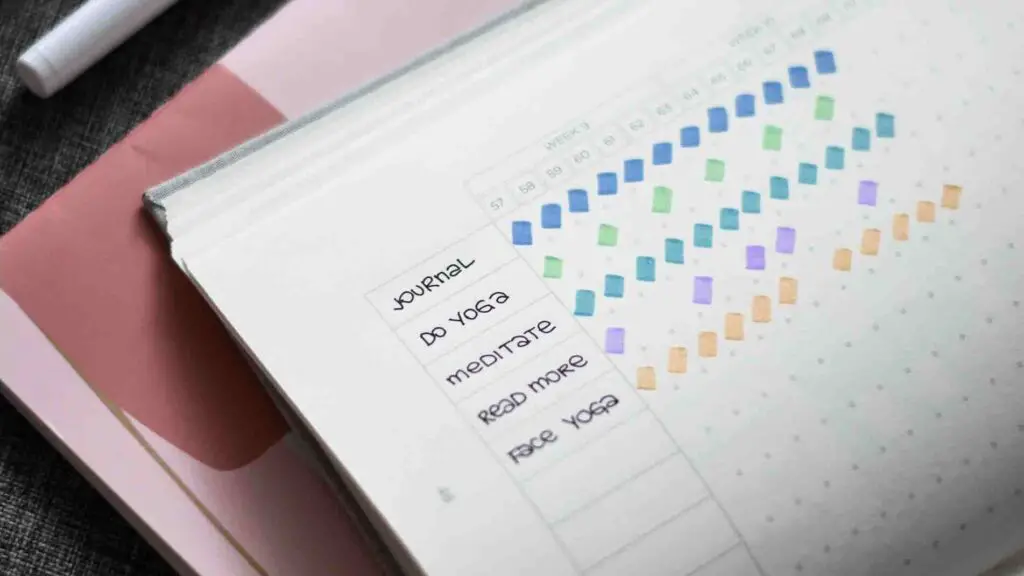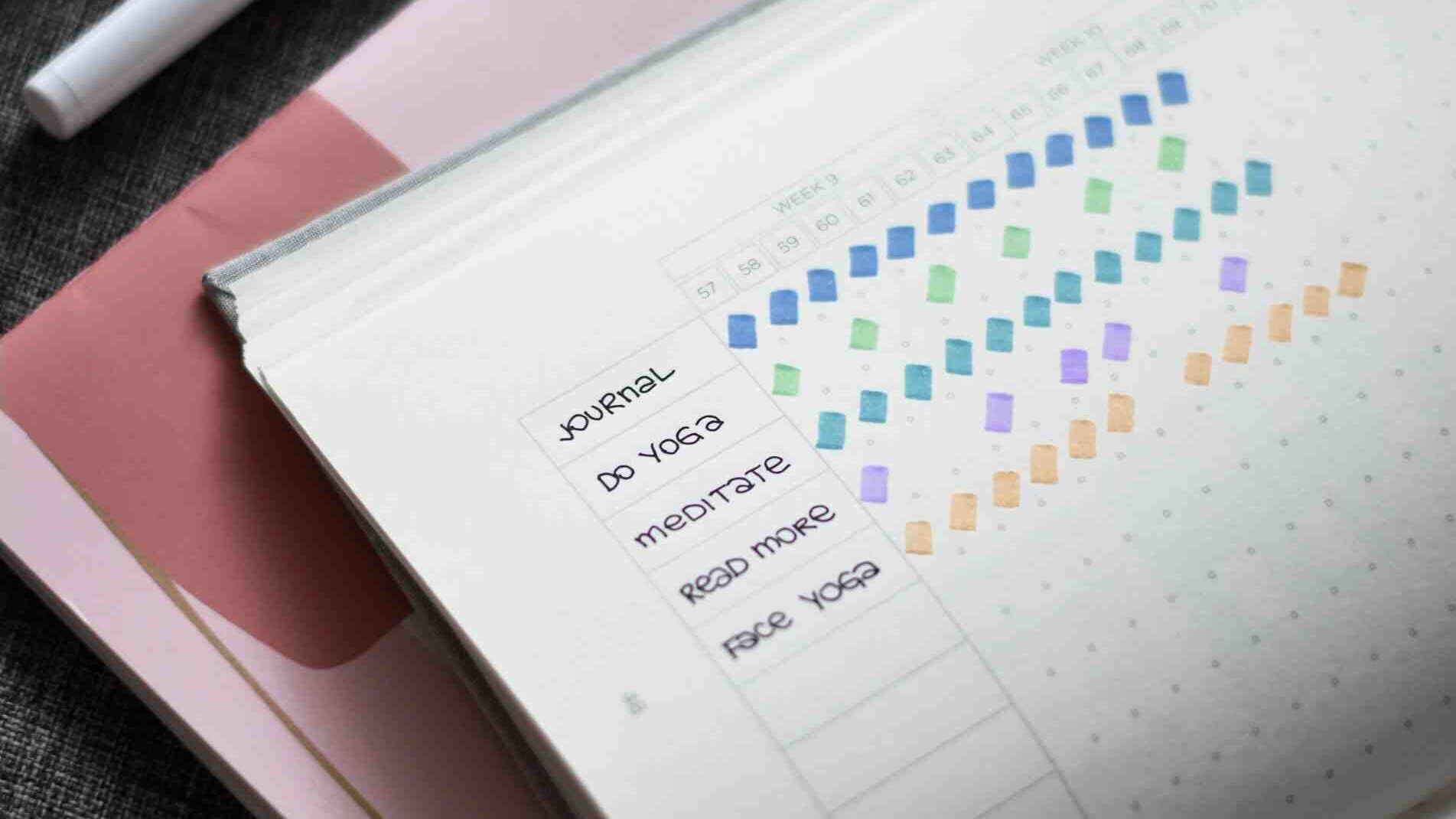 Here are some ideas for optional pages,
Quotes
Habit Tracker
Mood Tracker
Bucket List
Future Goals
Books to Read
Places I Want To Travel
Gratitude List
One Line Each Day
Budget Plan
Brain Dump
So much more….
We'll layout some of these pages from Day 4-10. Choose the ones that align with your goals. Use Pinterest or Google for more ideas.
Step 4 : Create A List
Make a list of all the pages you want to use in your bullet journal. If you're not sure, just follow the pages we create in this challenge. You'll get a better sense of it as time goes on.
But you don't have to follow something unless you really want to focus on it. You do you!
For Day 2 On How To Start A Bullet Journal
Make a plan for your setup today. Having a basic idea would help you going forward. Tomorrow, we'll get started on your first three pages: introduction, key, and index page. I hope you're excited!!