Bullet Journal Collections are the pages in your bullet journal that are related to a specific category. For example, Work, School, or Travel. So, today I'm sharing a list of my favorite bullet journal page ideas.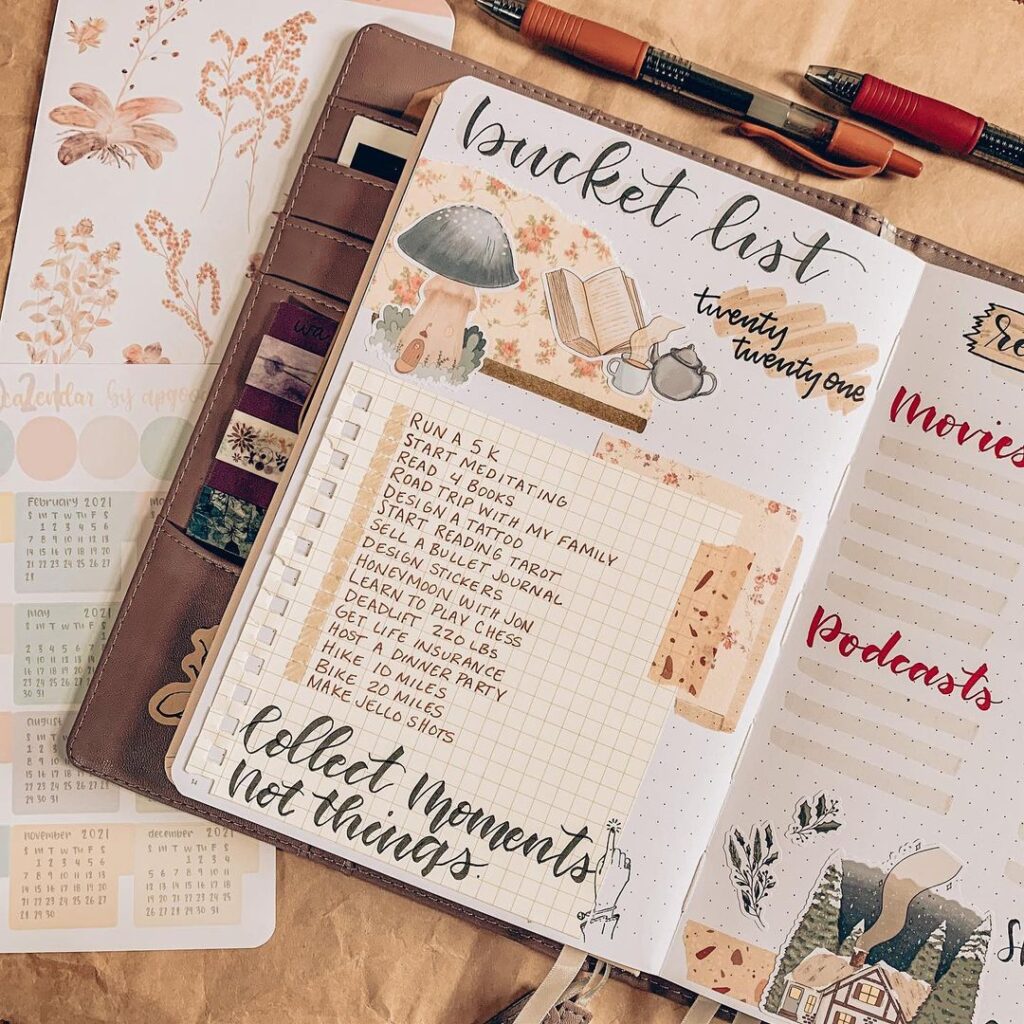 Note : This is the last post of the 10 post series on 'How To Bullet Journal For Beginners (With No Art Skills)'. If you're a beginner and have no idea about bullet journaling, this series will definitely help you.
Here are the links to all the posts,
Day 1 – How To Start A Bullet Journal ( No Art Skills Required!)
Day 2 – How To Easily Create Your Introduction, Key And Index Page
On Day 3 – How To Create A Future Log In Bullet Journal
Day 4 – How To Create A Future Goals Page In Your BuJo
Day 5 – How To Create Bullet Journal Quotes Page and More
On Day 6 – Must Have Bullet Journal Pages For A Better 2022
Day 7 – How To Create A Bullet Journal Monthly Spread
Day 8 – Bullet Journal Habit And Mood Tracker Ideas
On Day 9 – Simple Bullet Journal Weekly Spread Ideas For Beginners
You're On Day 10!
Your bullet journal's collection pages are what set it apart from the crowd. They assist you in personalizing them.
15 Unique Bullet Journal Page Ideas
Before getting started, you should check out this FREE bullet journal template. It's a pack with 35+ templates that'll save you so much energy and time. And will get your creativity rolling. Download it here!

Now, you've already created a few collection pages on Day 4,5 and 8. Here are some more alternatives to consider:
1. Brain Dump
A brain dump is a method in which you write down everything that comes to mind in your journal. Use this page whenever you are feeling stressed or overwhelmed by thoughts.
Check out this cute spread by doodlesbyananya.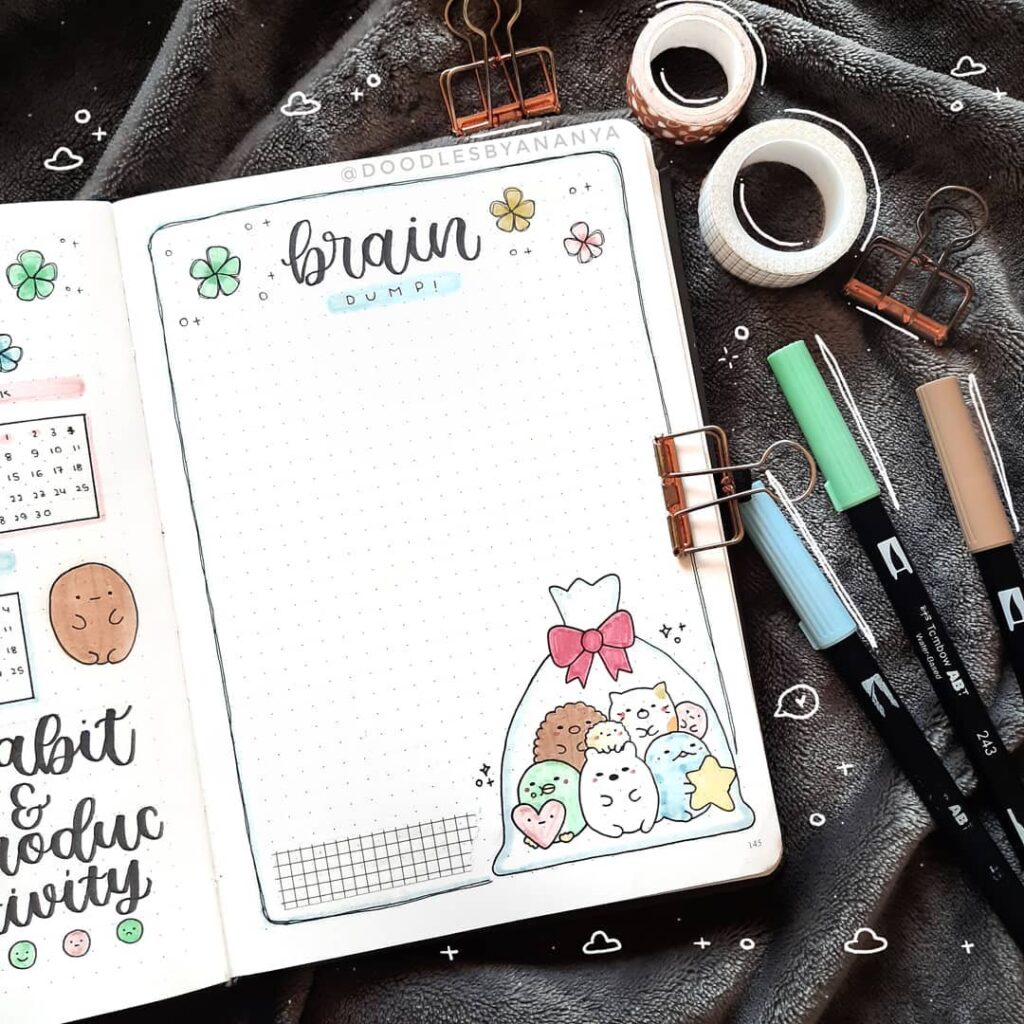 Related post : How To Declutter Your Brain (Brain Dump Method)
2. Gift Ideas
Create a gift ideas page to keep a running list of ideas. This allows you to be more intentional with your gifts. You'll never have to worry about what to get for birthdays or Christmas again.
3. Bullet Journal Page Ideas For Readers
Make a list of all the books you want to read. You can also make a book review page to keep track of the books you enjoyed and would like to read again.
Here's a reading tracker by readysetplanners.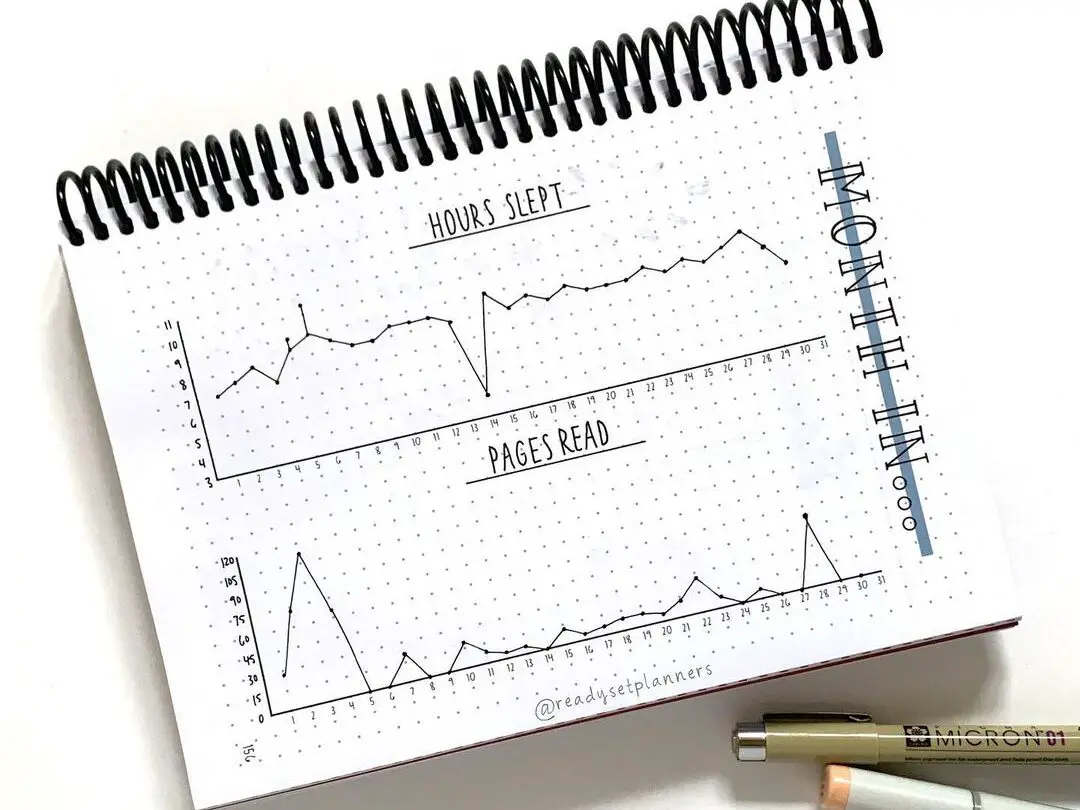 4. About Me
Make a page about yourself. List down the basic details followed by your favorites(food, book, idols, etc.). You can also add a this or that section to add some fun to your page.
5. Movies and Series Watchlist
Create a list of all the movies and TV shows you want to watch, similar to your books to read page. Because making mental notes of other people's recommendations is rarely useful.
Check out this post by kelsey.doodles.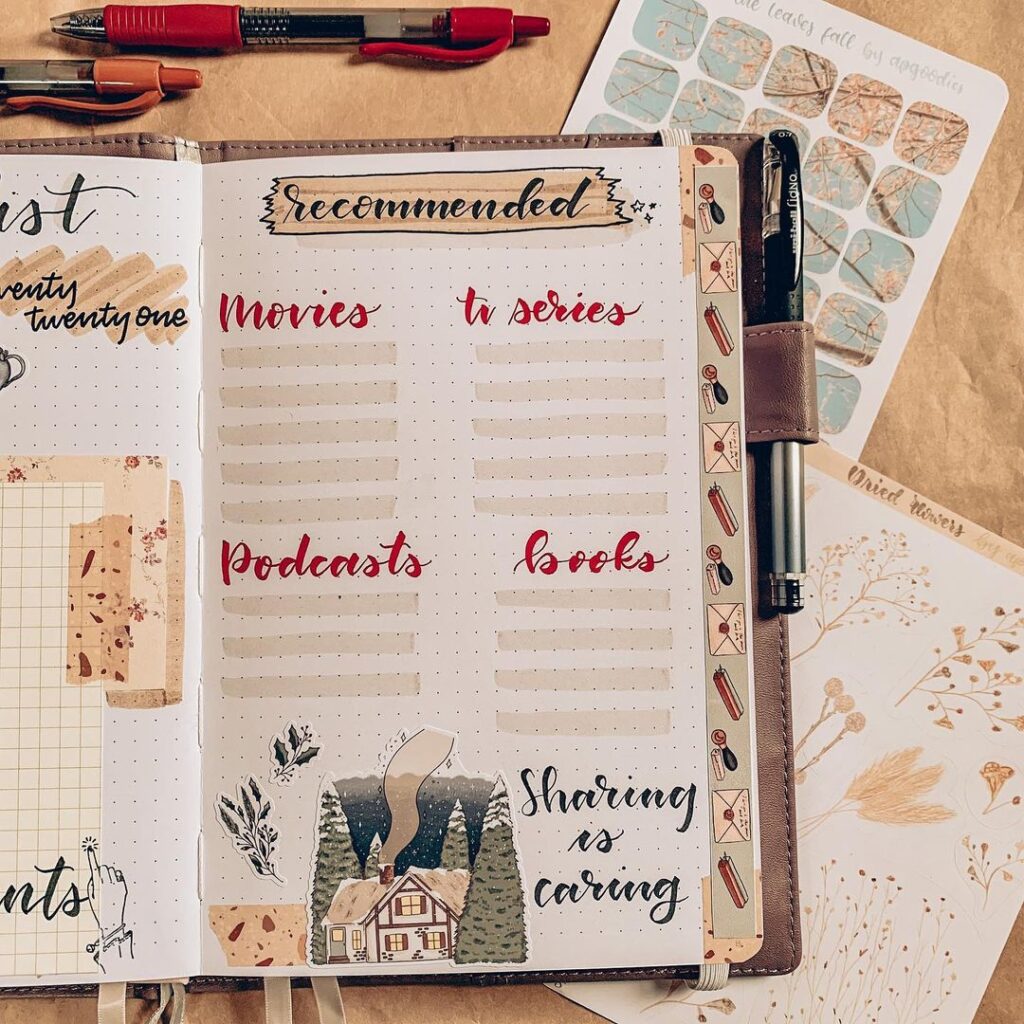 6. Affirmations Page
I enjoy using bullet journals to focus on my mental health. After all, that's what journals are meant for. Creating an affirmations page is one way to accomplish this.
Affirmations are positive sentences that you repeat to yourself in order to store them in your subconscious mind. It's a way to bring more positivity into your life.
If you don't know how to create affirmations that work for you, this blog post will help you.
7. Self Care Ideas
Bullet Journaling can be very therapeutic. Use it to take care of yourself this year. Make a collection page and jot down all of your ideas for self-care Sunday.
Here's a list of 15 ideas to include in your self care routine. Get some inspiration from livingletterplans's spread.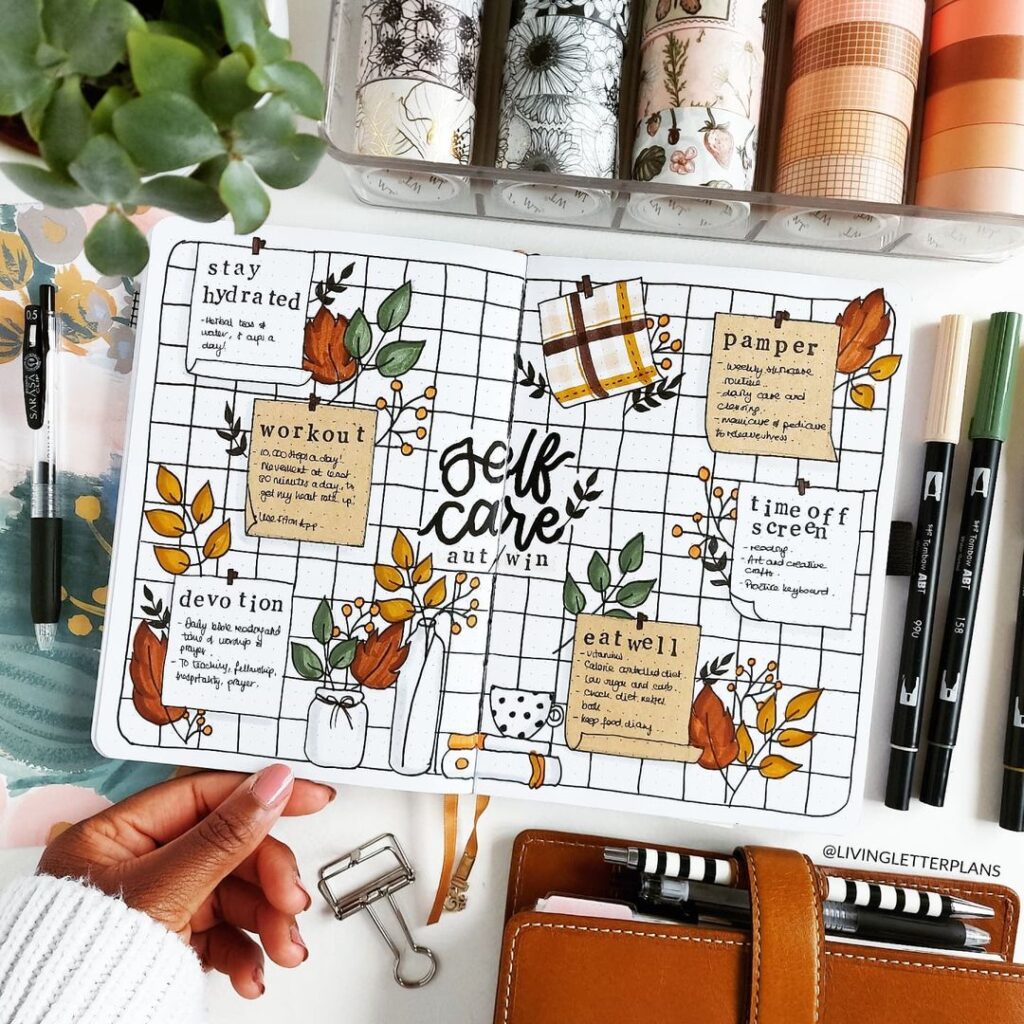 8. Gratitude Bullet Journal Page Ideas
Practicing gratitude is a powerful way to change your mindset. Create a page and write down everything you're grateful for.
Start including a gratitude section in your daily logs if you want to form a habit. Write down three things you're grateful for every day.
If you like this page idea, you could also start a gratitude journal.
9. Playlist Collections Page
Mention all your favorite songs on a page. Or the lyrics to your favorite song that are stuck in your head.
You can also add podcasts and audiobooks you're currently listening to. Here's a full spread by ellieandbujo.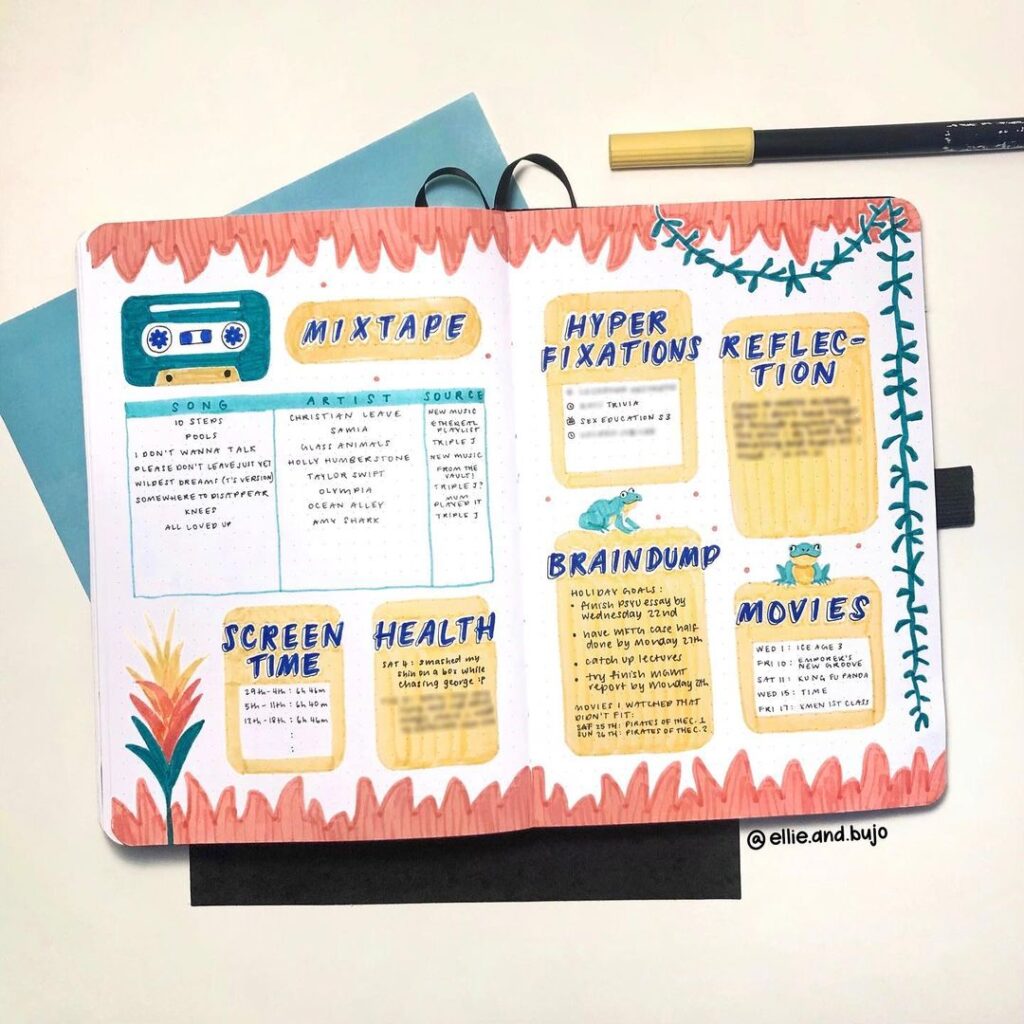 10. Bullet Journal Page Ideas For Budgeting
Create a budget planning page. Make a note of the amount you want to save as well as the cause. Create a plan for it. Keep track of your expenses with a money tracker.
11. Quotes and Stickers Page
Create a collage. Fill it with your favorite quotes and inspirational stickers. Things that speak to you and inspire you. This sticker printable is available in the FREE bullet journal template pack.
Here's a set of self care stickers you can use.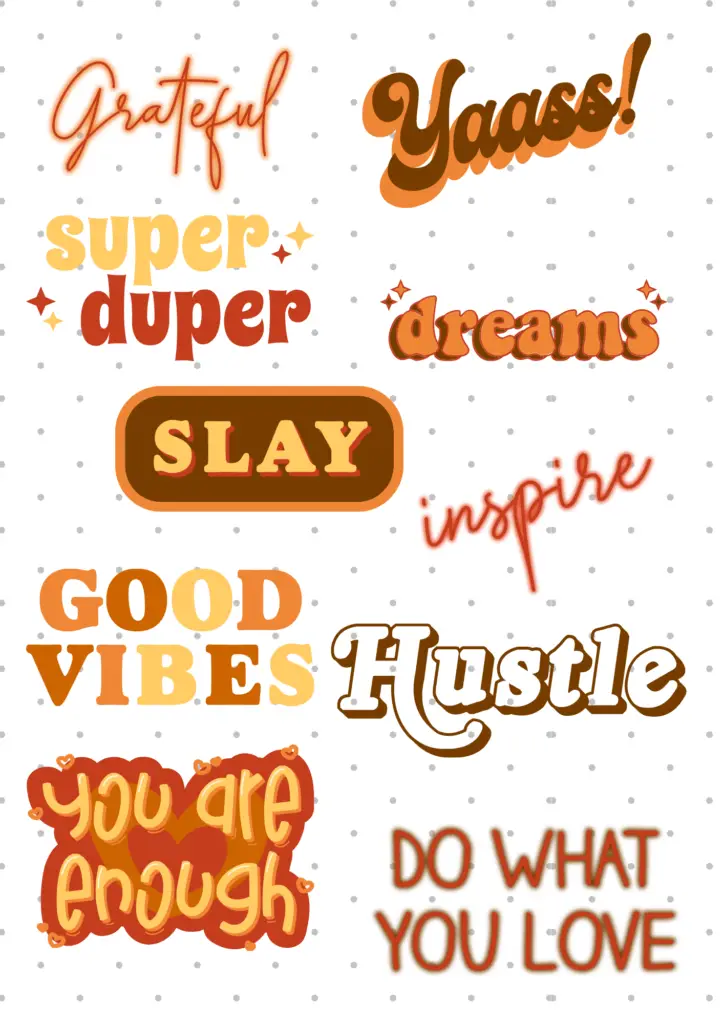 12. Bullet Journal Routines Page Ideas
Create a page and write down your morning and evening routine on it. If you struggle to stick to a routine, this will come in handy.
Create a morning routine if you don't already have one. The benefits are endless. Here's are some ideas to create your perfect morning routine.
13. Bullet Journal Page Ideas For Trackers
Use your bullet journal to track your habits and mood. A habit tracker is used to keep track of the habits you want to maintain. A mood tracker, on the other hand, keeps track of how you're feeling on a daily basis.
In this post, we've already talked about habits and mood trackers. Here's a collection by a.journalx.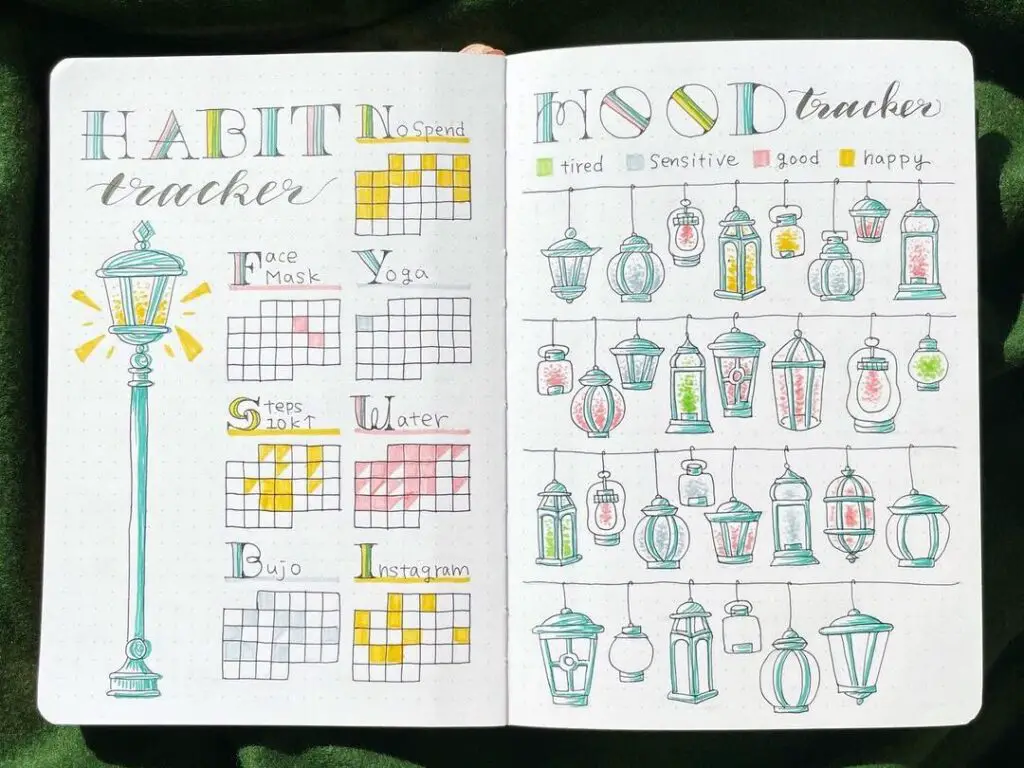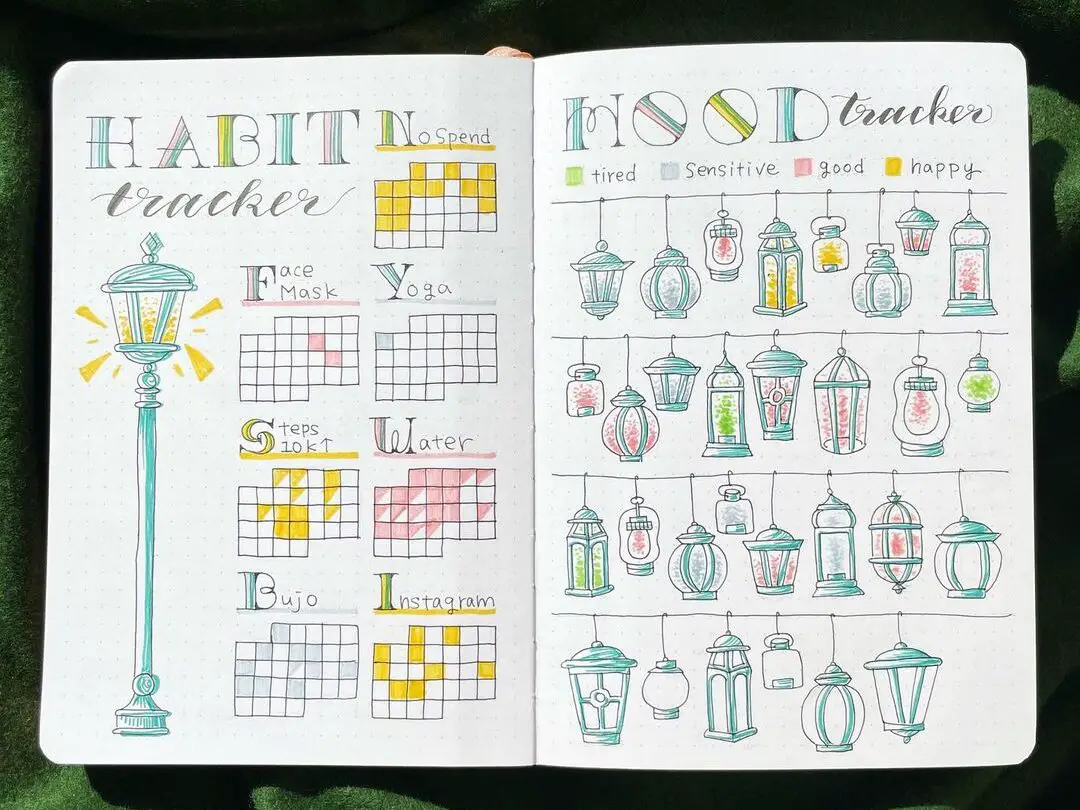 14. One Line Per Day
This is a simpler and effective way to document your life. Add a line each day describing your day. Some people combine this collection page with gratitude, writing down one positive thing that happened that day.
Here's a colorful spread by plslars.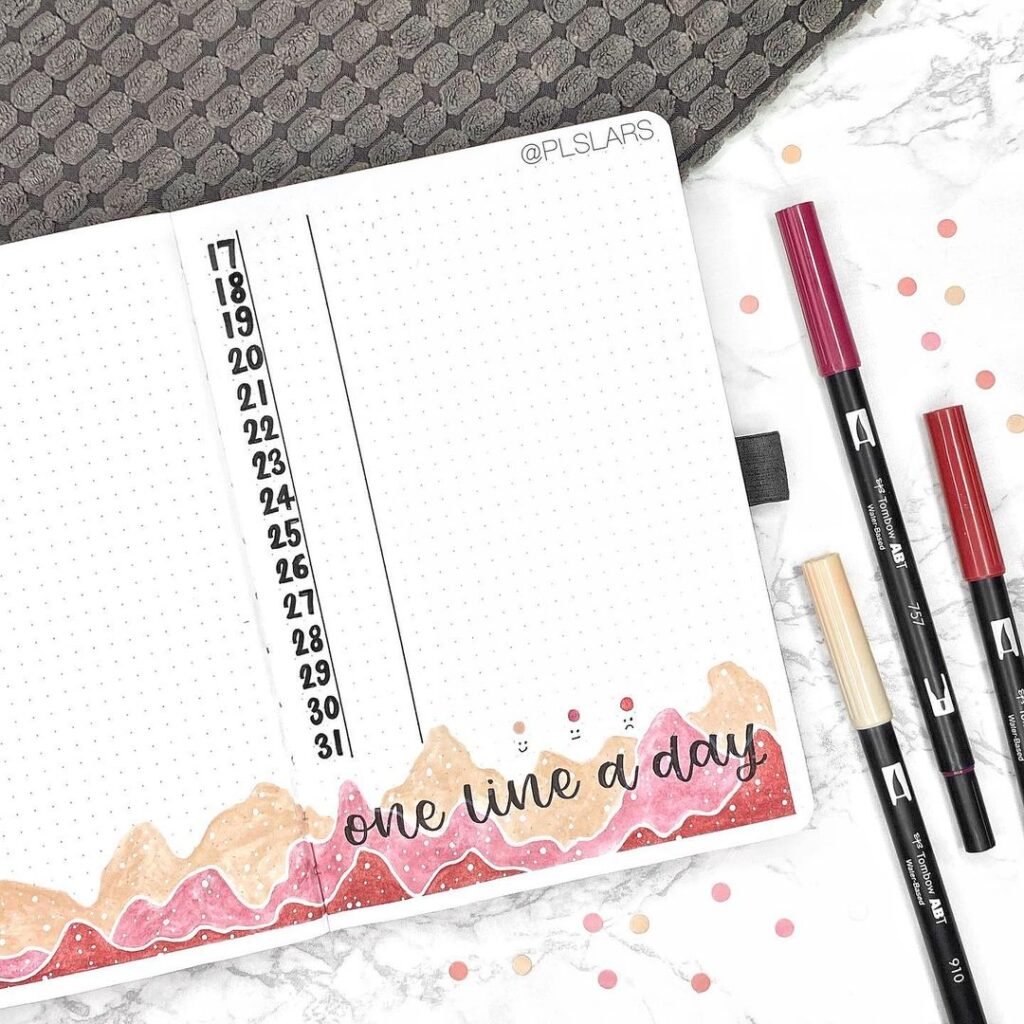 15. Good Vibes List
Basically, create a list of everything that makes you happy, no matter how big or small. I call this my 'Good Vibes List'. This will force you to focus on the things that make you happy, which you might otherwise overlook.
And you'll realize how simple things like drinking your morning tea can make you happy. This list will be your savior on days when you're not feeling your best.
Did You Enjoy This Bullet Journaling Series?
Congratulations on completing 10 days of Bullet Journaling For Beginners. You now know almost everything there is to know about bullet journaling.
Let me know in the comments below how was your experience and any questions that you have. I thoroughly enjoyed these ten days, and I hope you did as well!