Disclaimer – This post may contain affiliate links, which means I'll receive a commission if you purchase through my link, at no extra cost to you.
---
Are you a journal hoarder? Collecting cute notebooks appears to be the new adult pet peeve. But what are you going to do with all of these empty notebooks? Except for storing them in your bookcases to collect dust. Well, don't worry. I've got a list of interesting and creative empty notebook ideas for you.
Whether you have lots of empty notebooks lying around the house or need new ideas for your journal, this list will provide you with the inspiration you need!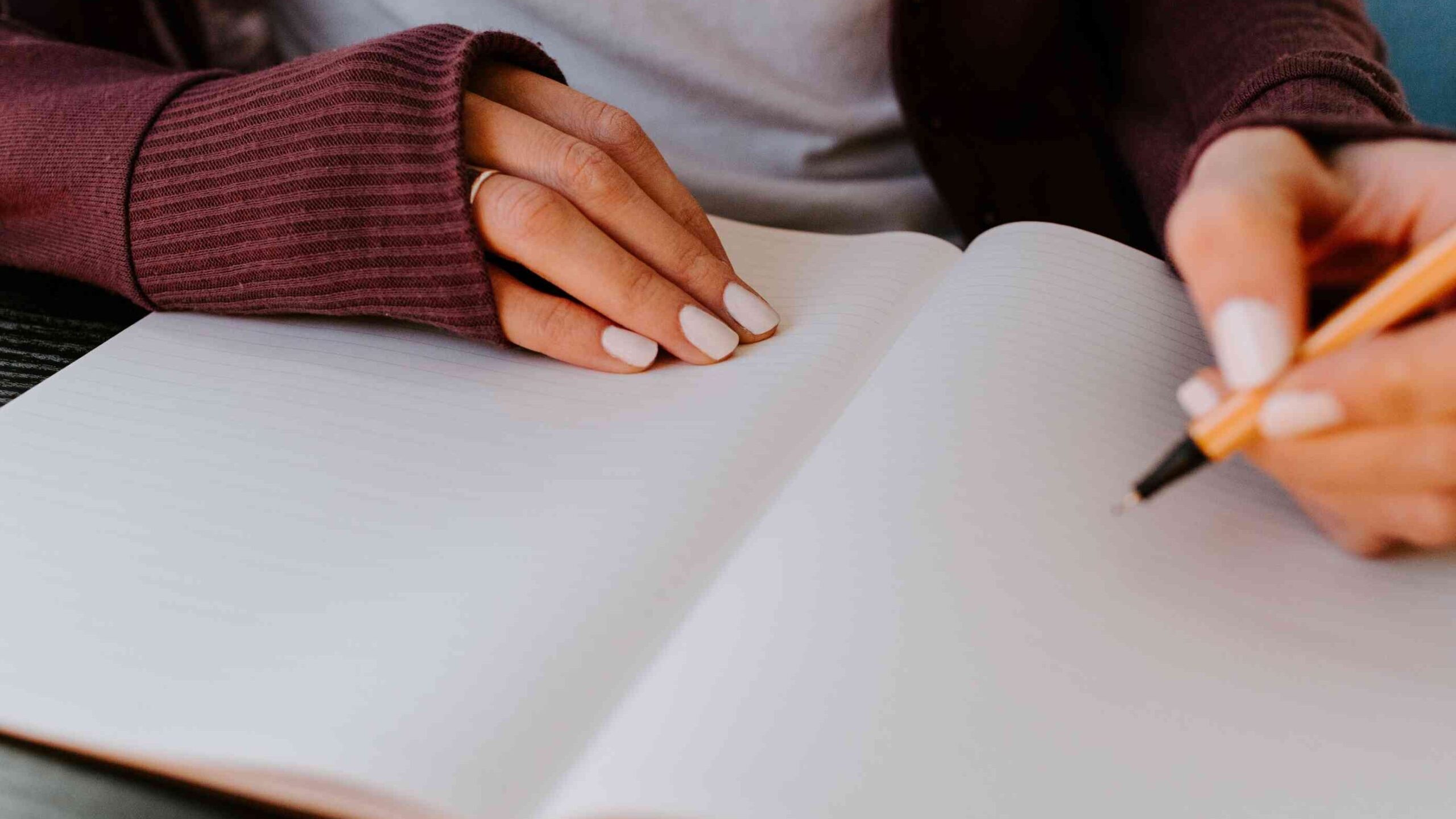 Here are 30 fun and effective ways to fill your empty notebooks.
1. Gratitude Journal
Write down 3 things you are grateful for, everyday. Doing this in the morning will set you up for a positive day. Here's how to get started with a gratitude journal.
2. Make A Habit Tracker In Your Empty Notebook
I'm sure you want to develop a lot of healthy habits but keep falling off the waggon. Not this time, though! Start a habit tracker, like this one.
Make a list of 3-5 habits you want to develop and track them for a month. You are less likely to skip a day when you track your progress visually.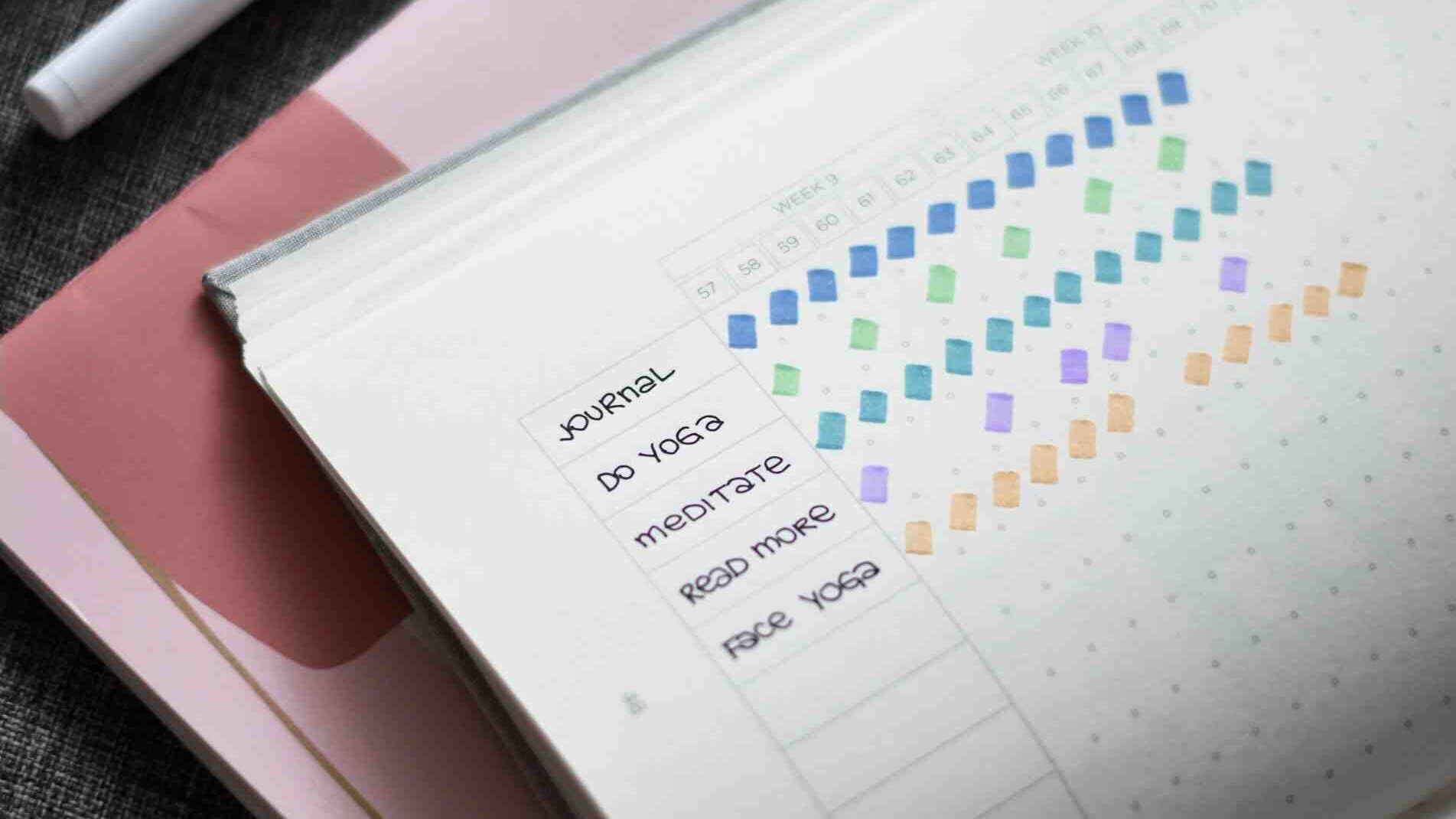 3. Goals List
Find your mantra for life, something that motivates you or that you're working towards. Write that down everyday. Something like, "This month, I'm going to make $100k. I'm excited to have this sum in my bank account…" Get as specific as you can.
This is something I learned from the book You Are a Badass. When you write this down and send out positive vibes on a daily basis, you become motivated to work towards it and begin attracting it.
4. Create A Epic Life List In Your Empty Notebook
Create a list of all the experiences you want to have in life, eg : Travel Europe, Buy a house, Learn a new language. Kind of like your bucket list and goals list combined, we're calling it your epic life list! I learned this from Rob Dial.
5. 365 Days Of Happiness In Your Empty Notebook
Make a list of one good thing that happened in your day. Return to it after a year or whenever you're feeling low.
6. Today's Accomplishment
Something you're proud of today, whether it's a promotion, assisting someone in need, or simply getting out of bed this morning.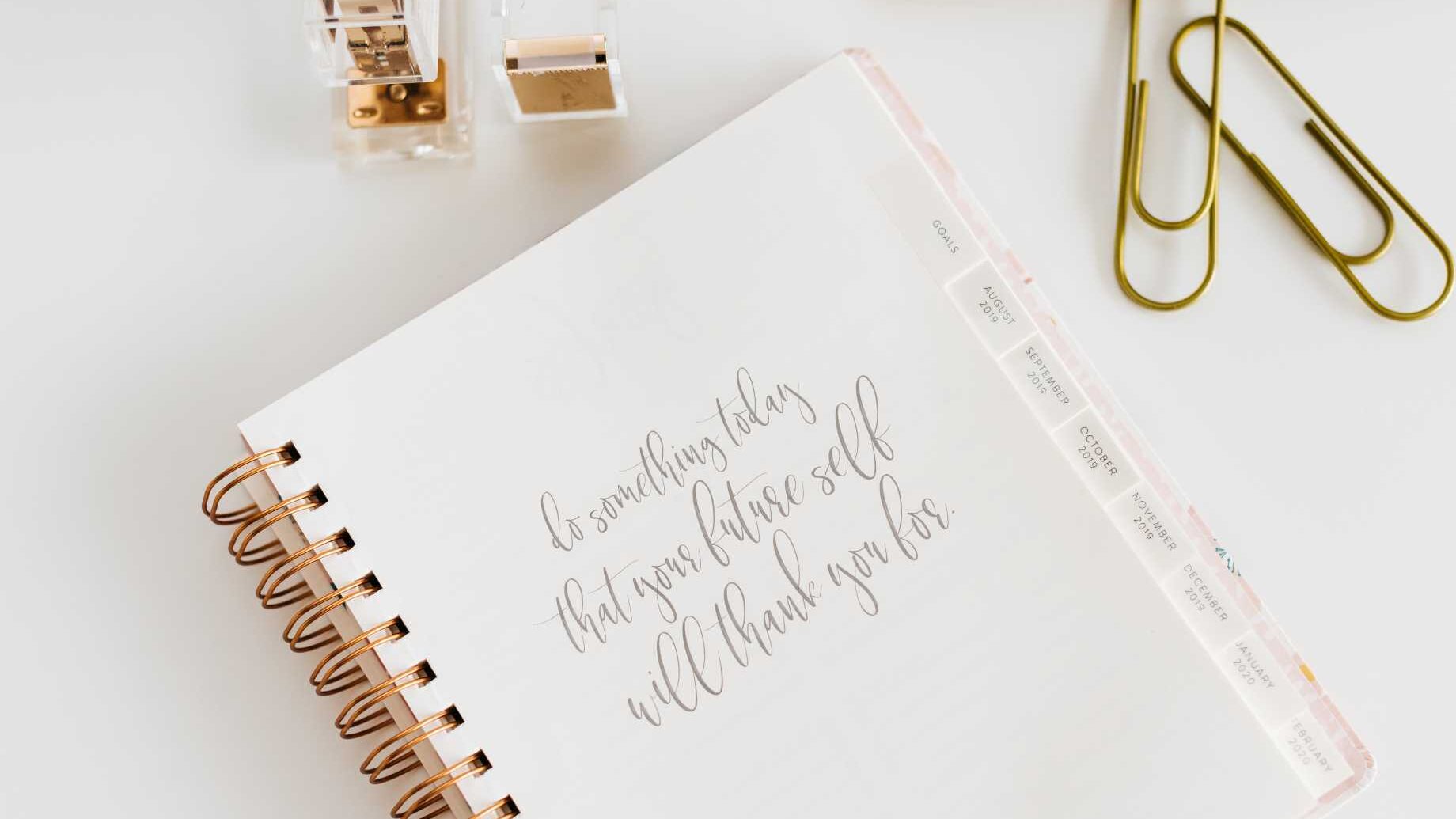 7. Use Empty Notebooks To Track Your Mood
Fill your journal with mood trackers. For each mood, use a different color or emoji. This allows you to become more aware of the things that make you happy, angry, or sad.
Take ideas from this mood tracking journal.
8. Book Reviews
If you enjoy reading, you'll need a notebook to keep track of what you're reading. So you know which books you would recommend to others and which ones you would like to reread.
If you don't like reading but still want to take the lessons to improve your life, try blinkist. It converts the key points from each book into audio lessons for you!
Related Post : 10 Life Changing Books To Read In Your 20s
9. Favorite Quotes
This one's my favorite! Make a list of the quotes that have moved you from a book, blog post, podcast, or movie. Open a page of this notebook whenever you're feeling down and tap into your personal reservoir of wisdom and motivation.
10. Gift Guide
Keep track of your loved ones' birth dates and the items on their Wishlist. This way, you'll know exactly what to get them for their birthdays or on special occasions!
11. Planner Ideas In Your Empty Notebooks
Use this notebook to plan your days, weeks, and months. Take a cue from this classy 2022 monthly planner. This will help you to increase your productivity.
Related Post : How To Create A Productive Daily Routine
12. To Do Lists
Make a list of everything you need to do each day. Then, pick out 3 most important things to be your top priority for the day.
13. Goal Setting Guide
Set some goals and assign timelines to each of them. Also, create a reward system to encourage yourself. Make a list of ways you'd reward yourself if you accomplished a goal.
Related Post : How To Set And Achieve Your Goals
How To Set Realistic New Year Goals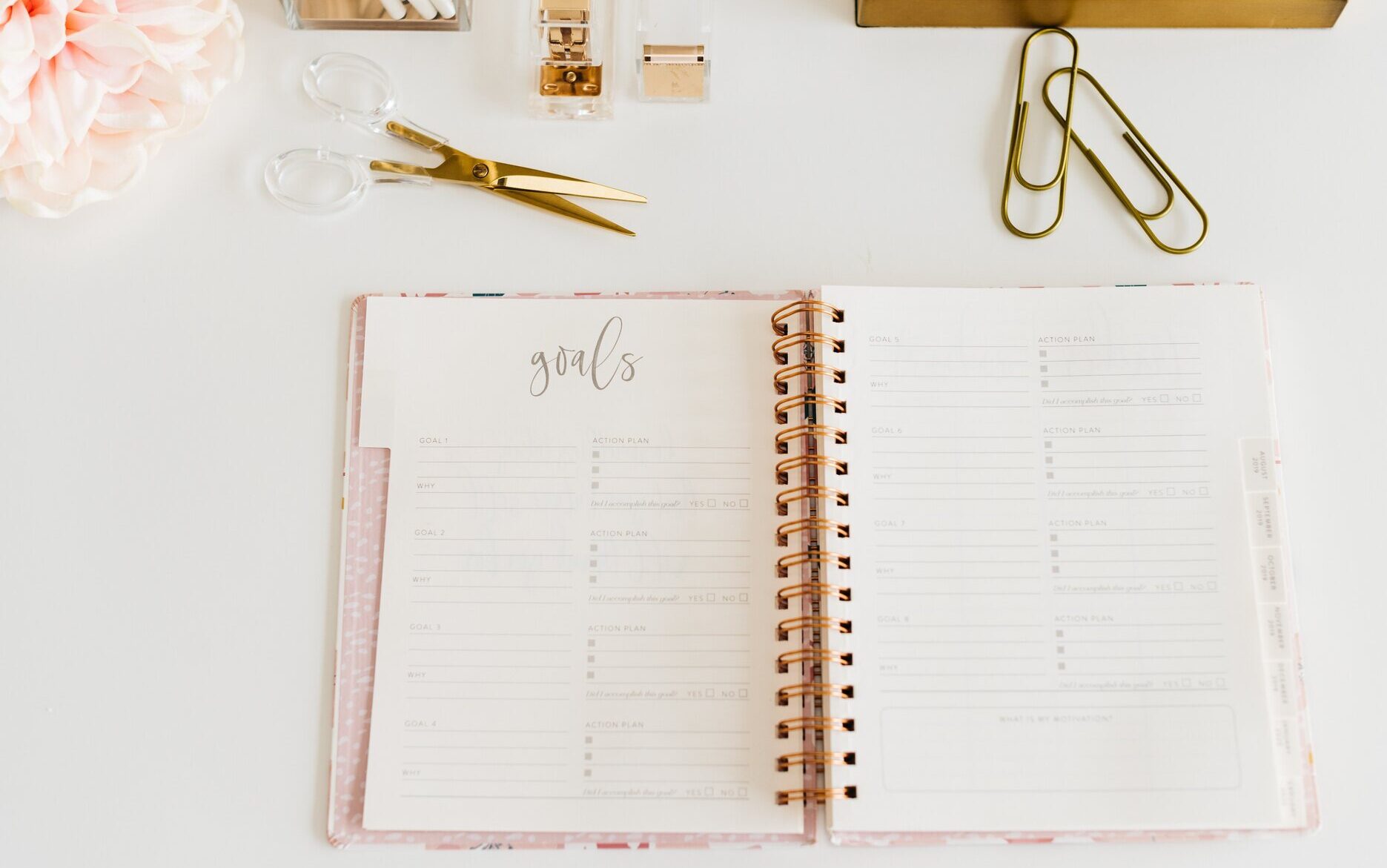 14. Track Your Routines
Create a morning and evening routine and start following it religiously. You can also write down ideas for your Sunday self care and monthly reset routine.
15. Brain Dump Account
Pick up a blank notebook and do a brain dump whenever you feel overwhelmed with thoughts. Write down everything that's on your mind. It is easier to process your thoughts once they are on paper.
16. Problem Solving
If you're stuck on a decision, like "Whether you should relocate?" or "Should you accept the promotion?", journaling is the way to go. Start by writing your problem statement at the top of the page, and then begin writing down your thoughts. You can also make a pros and cons list.
17. Manifestation Journal
Remember when you were missing a friend and they unexpectedly called you? Or you prayed for something and it came true? List down all these strange and happy coincidences to remind yourself that the universe has your back!
I love this manifestation journal for black women on amazon.
18. Travel Journal
Write down about all your dream destinations, plan your trips, and write about your experiences when you visit them.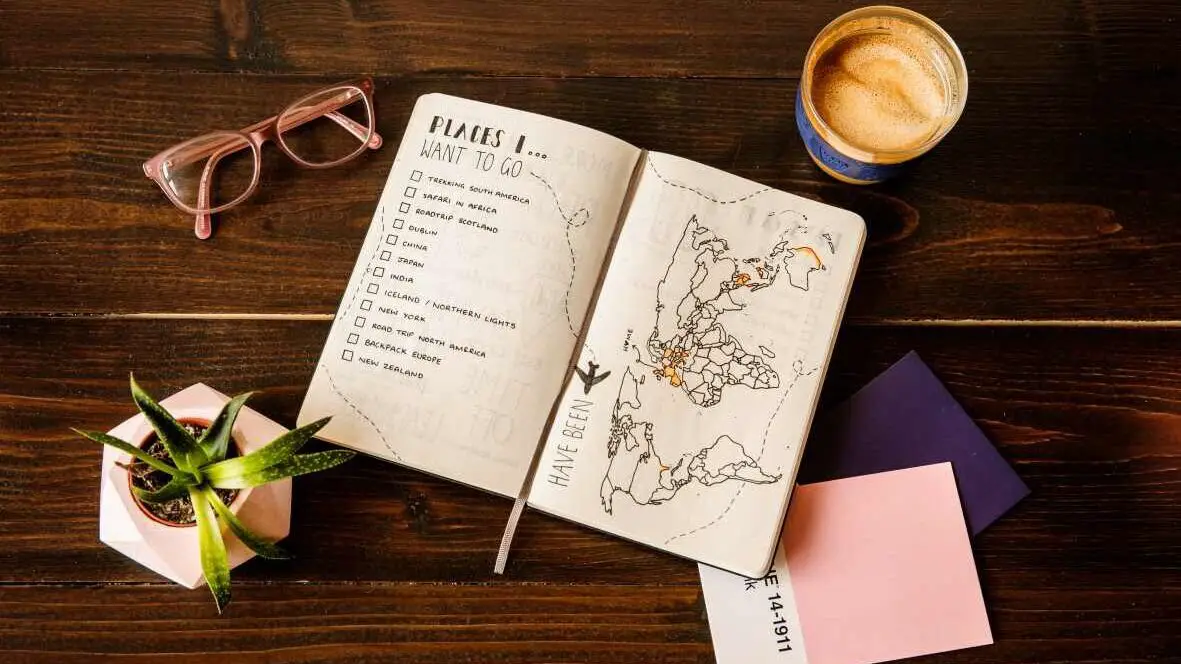 19. Use Empty Notebook To Create An Affirmations List
Make a list of your favorite affirmations. Write them down or repeat them to yourself everyday. Here's how to create affirmations that actually work for you!
20. Content Ideas In Your Empty Notebook
If you have a business, are in the content world, or are a social media enthusiast, keep a list of ideas that inspire you. And keep your content strategy up to date.
21. Memories Scrapbook
Make a scrapbook of all your sweet memories, like your high school yearbook. You can use polaroid, messages, or other random things.
22. Bullet Journal
Bujos are all the hype these days. Pick an empty notebook and start designing your own bullet journal spread.
Related Post : How To Start A Bullet Journal (For Not-So-Creative Beginners)
23. Movies & Books Suggestion
Make a list of all the movies and books you want to watch and read. So, the next time you're bored or at the store, you'll know exactly what to pick up.
24. Good Vibes List
Make a list of everything that makes you happy. Even the smallest details. When you're feeling down, use this list to lift your spirits.
25. Finance Journal
Track down and manage your finances. Set some financial goals for the month and use your journal to help you achieve them.
Take inspiration from this Simplified Budget Monthly Planner.
26. Daily Log
Record your days in a journal just like you would a regular journal entry. Allow yourself to sit down with your thoughts and process them properly.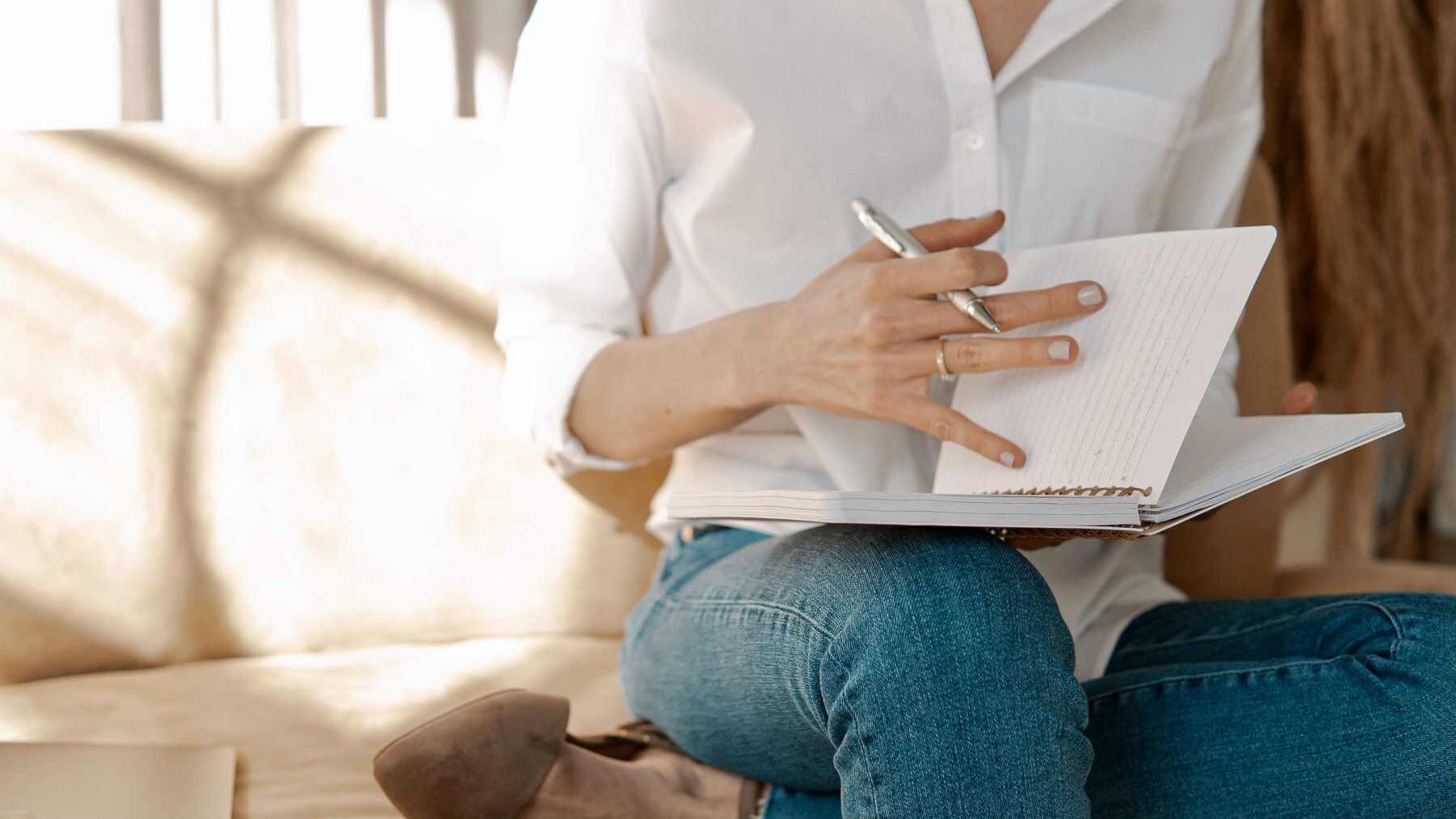 27. Self Awareness Journal
Answer some self discovery prompts and get to know more about yourself. Here are a few to begin with!
28. Weekly Checkup
Use a blank notebook to keep track of your habits on a weekly basis. Here's how : Make three categories: Start, Stop, and Repeat, and write down the habits you want to start, stop, and continue in each one. Read this blog about the Sunday routine.
Planning your weeks using a weekly planner also helps increase your productivity.
29. Present Me V/S Future Me
I learned this from Aileen. You basically list all of your qualities on one page. On the other, write down the qualities you want to have in the future. This allows you to set more specific goals and work toward them.
30. Vision Board Idea For Empty Notebook
For those who cannot fit large vision boards in their rooms, a notebook vision board is a good alternative. Collect images (use Pinterest for inspiration) and create one in your notebook.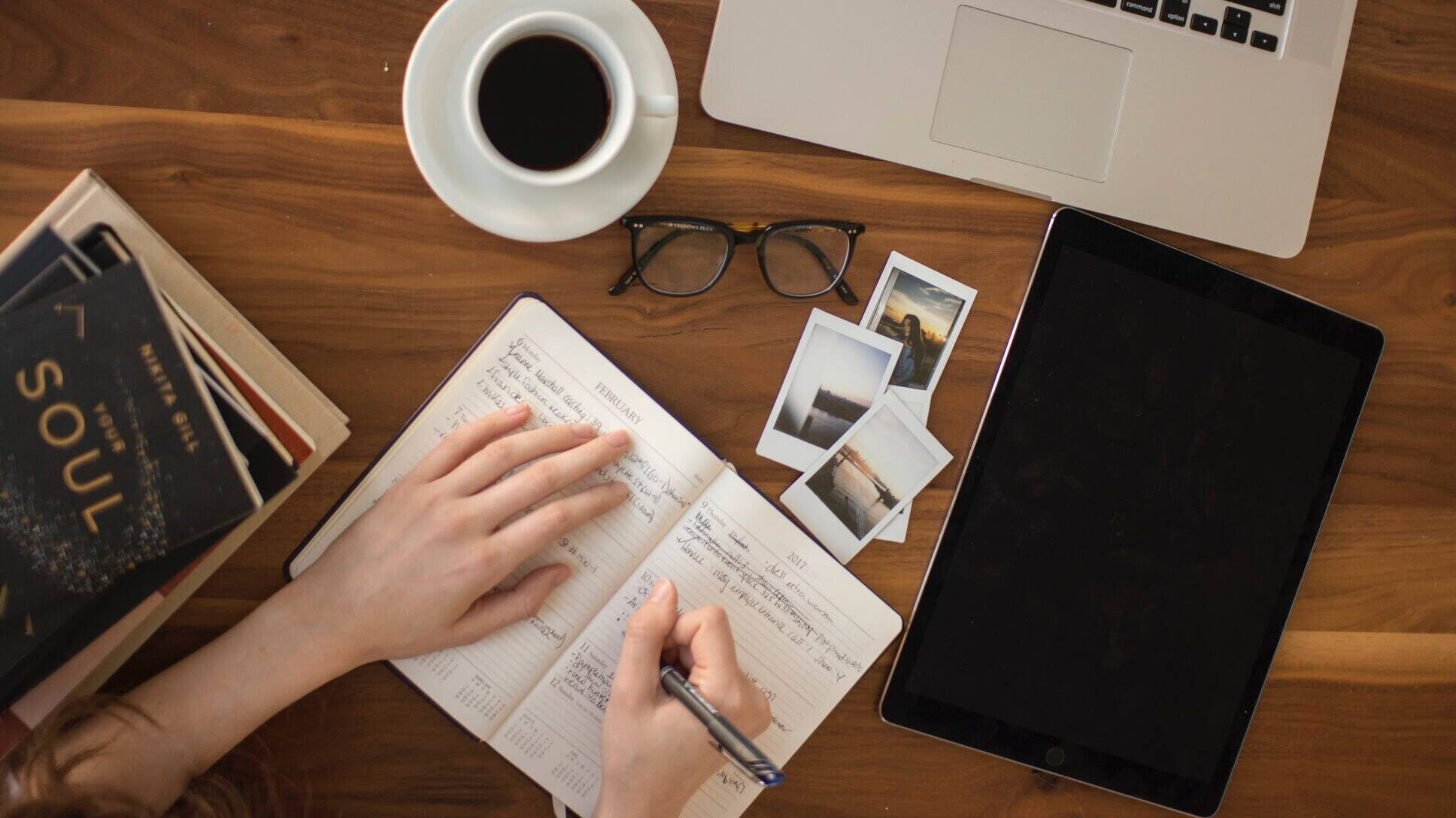 Which Empty Notebook Idea Are You Going To Steal?
Comment below, Which of these ideas are you going to try?