New year resolutions are way too cliché! If you really want to make 2023 your year, use this yearly goal setting strategy.
This is a result driven approach to help you in creating habits and systems that will last not just a year, but a lifetime.
Because, let's face it, most of your new year resolutions fail by January 18th. So why not spend time this year, setting goals that really matter to you and will actually help you grow.
And to make this process a whole lot easier for you, I've created the 'Design Your Life' Printable Planner. This planner contains the exact steps you need to take to set clear goals and action plans to achieve them.
It's meant to help you get your sh*t together in the SIMPLEST possible way. It's basically my dream planner – everything I wanted in a planner when I was struggling to get my messy adult life organized! (All about the DYL Planner)
And if you're planning to change your money game this year, I've a special BONUS for you. You can buy the DYL 2022 Planner and get a Budget Planner for FREE (Valid till Tuesday (11/01/22))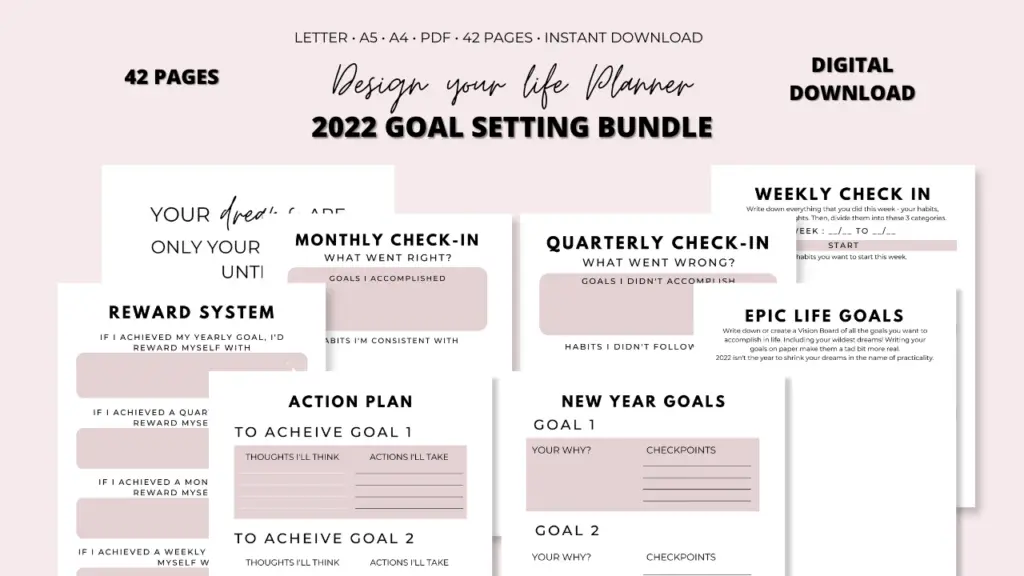 Yearly Goal Setting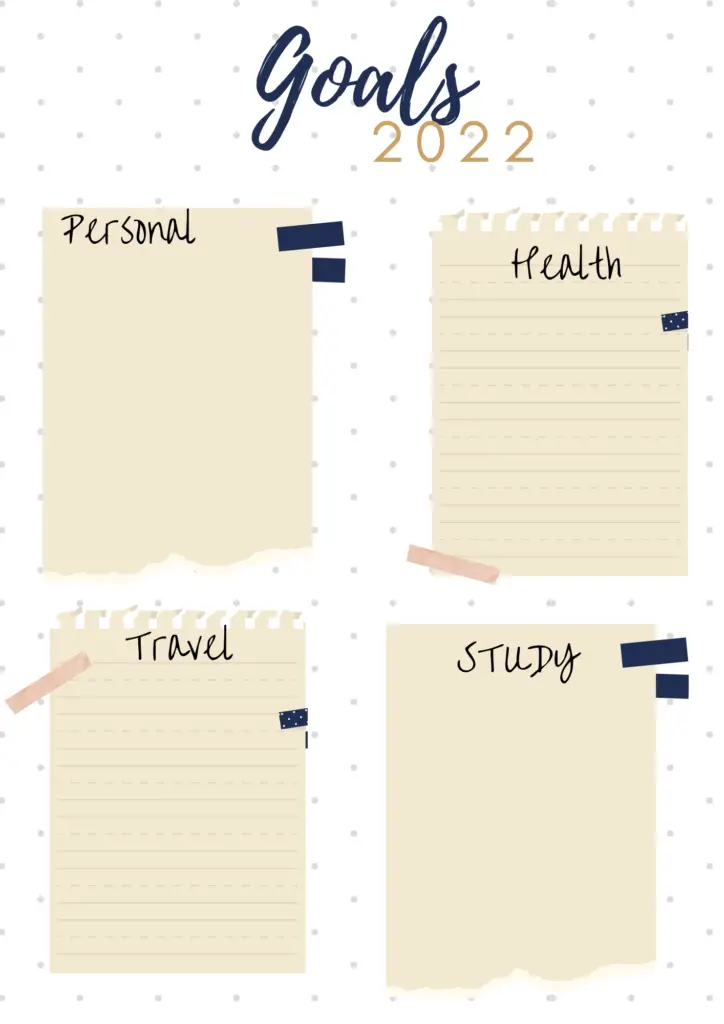 1. Review Previous Year's Goals
Start with looking back at your previous year. If you set any goals last year, start by analyzing them.
Make a list of the following,
Goals that you accomplished. What went right?
Goals that you weren't able to accomplish. And why?
If you didn't set any goals last year, try this
List down your biggest accomplishments from 2021.
List down your biggest regrets or things you wish you had done differently.
Answer these questions with an open and honest mind. You don't have to judge yourself. Simply observe.
Related Post : 25 End Of Year Journal Prompts (Reflect On 2021)
In the next sections, you'll use these observations to create systems that will help you focus on your strengths while avoiding your flaws.
Answer two more questions to end the year on a positive note.
What is something you're grateful for?
List down your favorite memories from last year.
2. Yearly Goal Setting Vision
It's okay if you are not clear about the goals you want to set for 2023. You can try this visualization practice to get a better idea.
Imagine . . . a year has gone by. It's December 31st, 2024.
What does your life look like? Think about the work you're doing, the money you're earning, how's your health and your relationships?
Try to be as specific as possible . . . where do you live, what does your house look like, what are your wearing?
Take your time.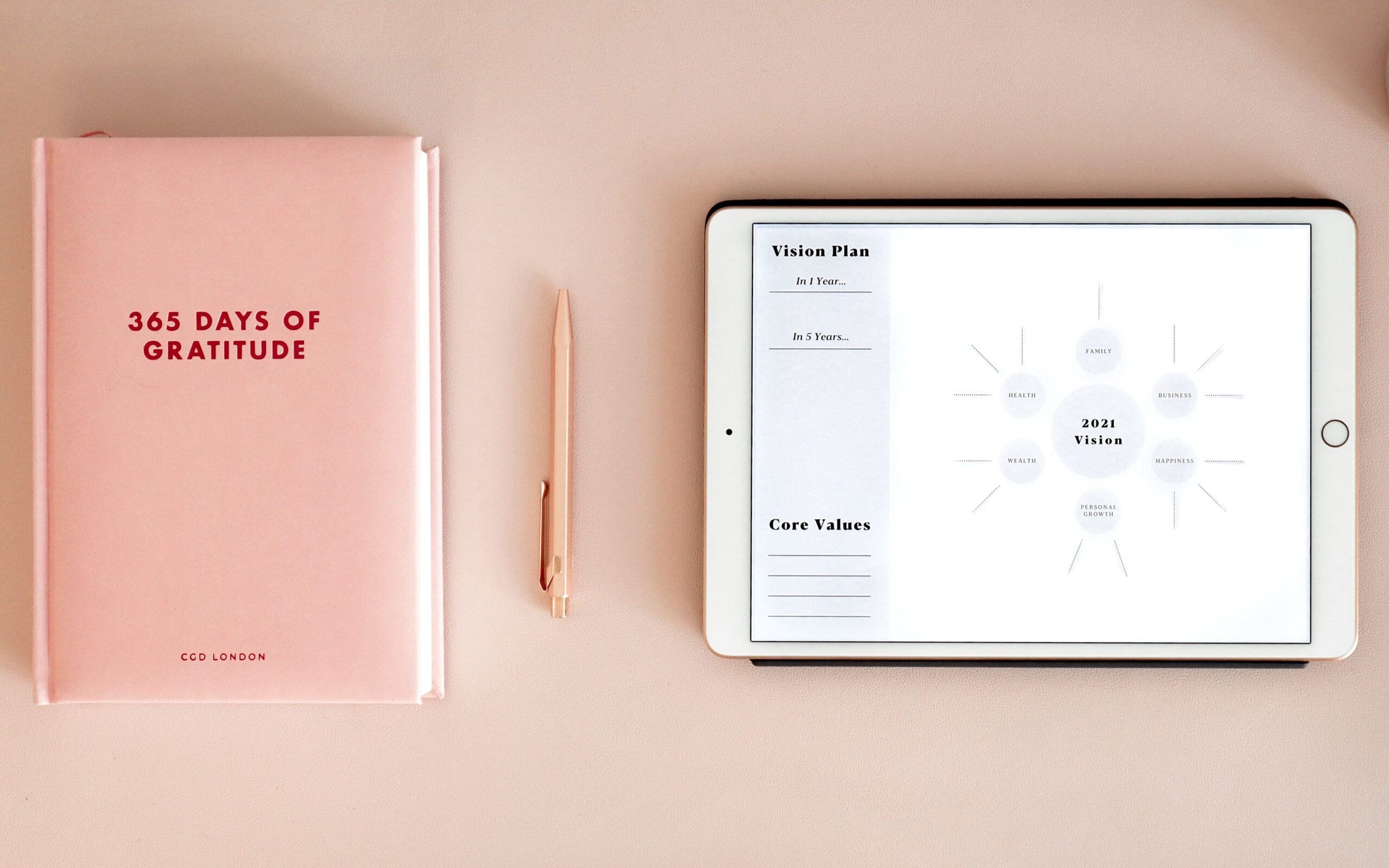 After this practice, you'll have a better sense of what you want out of life. And you'll be able to set clear goals.
This will allow you to set goals that are genuinely in line with the future you desire. Instead of borrowing goals from the internet, or your friends.
And in turn, you'd be chasing lesser but more meaningful goals.
Word Of The Year
You can also set a word of the year. Think of a word or a phrase that you want to associate 2023 with. Simply, how do you want to feel this year? Or what do you want to focus on?
Your word could be peace, relationships, health, money, growing or adventure.
When you're feeling lost or clouded, this word will help you refocus on what really matters to you.
3. Setting Yearly Goals
I hope you now have some clarity on your goals. Keep in mind a few things as you go through this goal-setting exercise.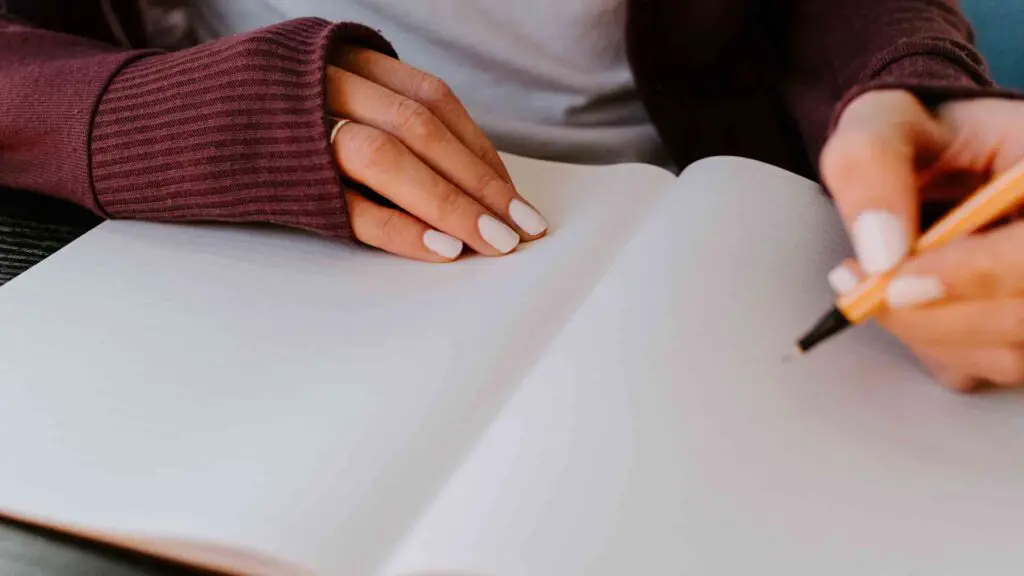 a) Don't Be Vague
Set very specific goals. Example, instead of setting goals like 'I want to loose weight' or 'I want to earn more money this year', try 'I want to loose 10 pounds' or 'I want to double my income'. Use the approach of setting SMART Goals. Here's an article to help you understand.
b) Stop Comparing
Don't set your goals in comparison to someone else. It's good to take inspiration from others. But setting goals like 'I will buy a house bigger than my neighbors' isn't helping anyone.
c) You Do You
It's an obvious one, but make sure your goals are yours. It is actually something you want to do and not something you've been told you "have to do" in order to live a decent life. You know what I'm talking about.
d) Analyze And Modify
Know that these goals are not set in stone. You're free to modify or discard goals that no longer seem relevant.
4. Prioritize
Now that you have your list of goals, let's prioritize. Choose 5 most important goals from this list. These are the goals you want to focus on this year.
This is important, because of the fact that 80% of your outcome comes from 20% of your efforts (80-20 rule). Find out your 20% — the goals that will have the most impact on your life and prioritize them.
Keep on working on your other goals too. But knowing your priorities will save you from spreading yourself too thin.
5. Let's Talk Action
Write down you top 5 goals on a new page and,
Break them down into smaller, more realistic goals.

Create quarterly and monthly goals. This makes it easier for you to track your progress.

Make a list of the steps you need to take. They must be really specific. It's easier to start a new habit by stacking it with an existing one.
For example, drinking a glass of water as soon as you brush your teeth. Or going on a walk after dinner. You can also read atomic habits to understand how small daily habits lead to massive changes.

Create routines that make it easier for you to achieve your goals. You don't have to make it harder than it has to be. For example, a simple act of meal prepping on a Sunday would save you from all the unhealthy snacking.

Set up reward systems. Our minds love that. Every time you achieve a goal (monthly or quarterly), give yourself a reward.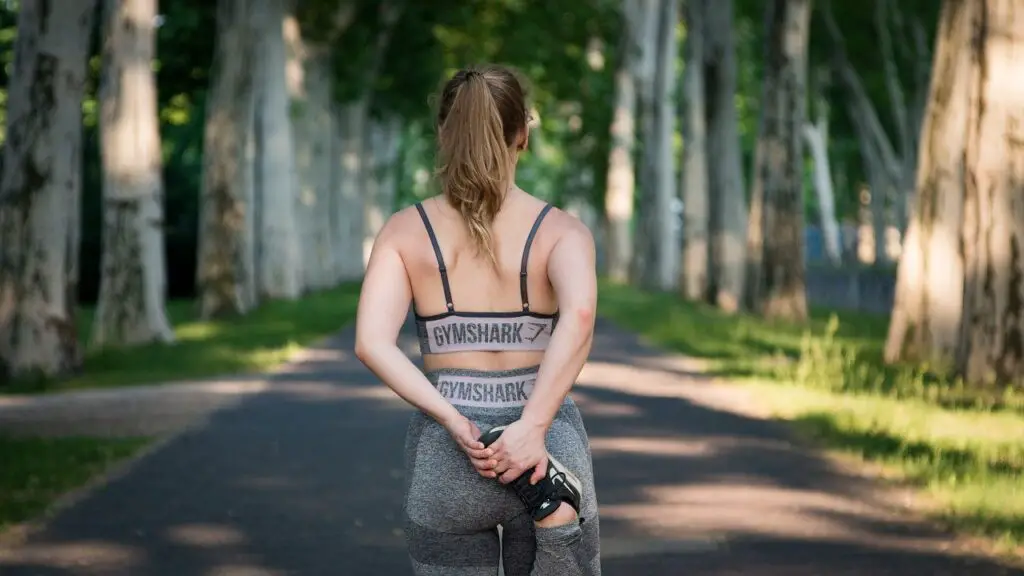 Let's take a simple example for you,
Goal – I want to loose 12 kg by the end of the year.
Smaller Goals – Loosing 1 kg in January. I will start exercising. I will start a healthy diet.
Quarterly Goal – To loose 3 kgs in the next 3 months.
Monthly Goal – To loose 1kg/month.
Action Steps – I'm going to join a gym and work out 4-5 times a week. I will start meal prepping. Every evening, I'm going to take my dog for a stroll.
Seems more achievable now, right?
Reward System – Buying yourself a gift or treating yourself to a cheat meal every time you meet a monthly goal.
You'll also love reading : How To Set New Year Goals Using Bullet Journal Spreads,
18 Unique Things To Do On New Year's Day
What Goals Did You Set in Yearly Goal Setting Exercise?
I hope this yearly goal setting exercise helped you get a better idea of what you want to accomplish this year. I'd love to see your goals for next year in the comments below.