2022 is just around the corner, and it's time to turn over a new leaf and make sure your new year gets off to a good start. What you do on New Year's Day is said to set the tone for the rest of the year.
However, not everyone wants to have extravagant New Year's Eve parties. For some, having a small family is the perfect New Year's Day celebration.
So, to take some pressure off your shoulders, here's a list of 18 things to do on a New Year's Day (budget-friendly and low-key).
---
Disclaimer – This post may contain affiliate links, which means I'll receive a commission if you purchase through my link, at no extra cost to you.
---
1. Set Some Yearly Goals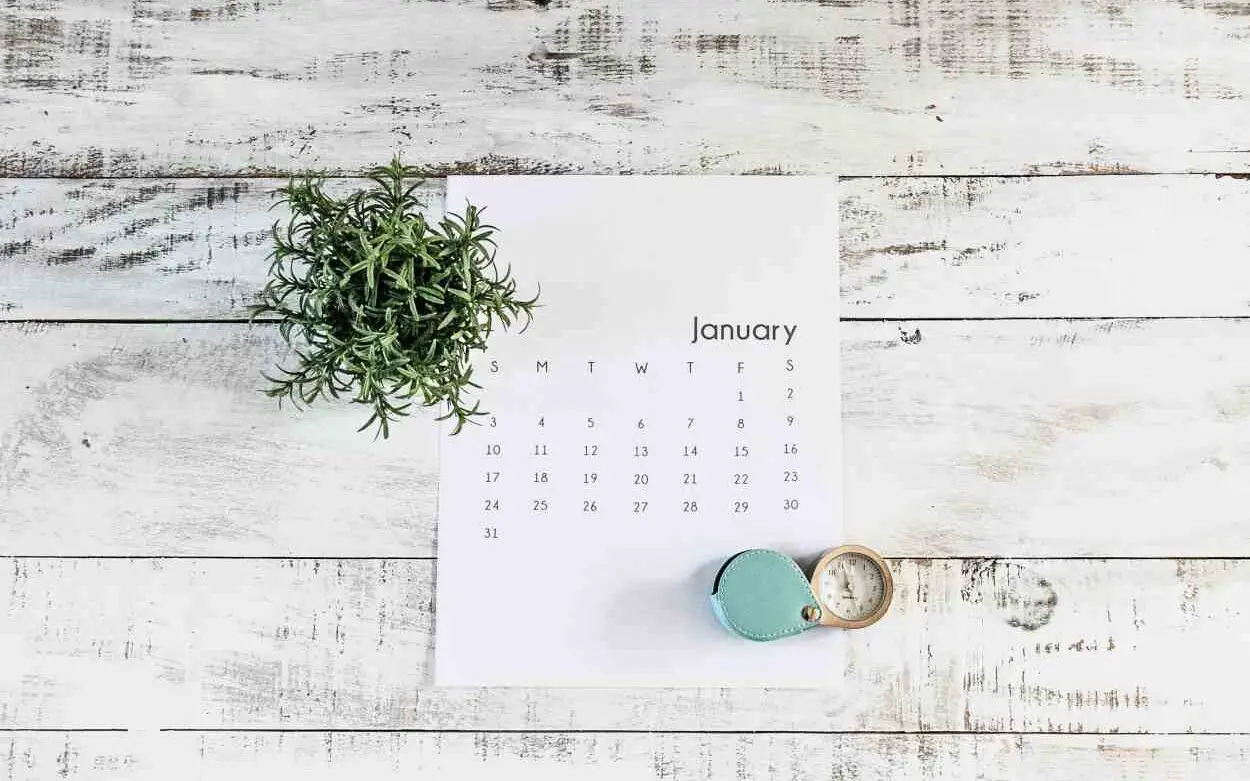 Analyze your current situation and where you see yourself in a year. Determine your goals (both personal and professional) and make new year's resolutions based on them. If you're having trouble setting goals, try this goal-setting exercise.
Set an end date for your goals and write them down in your planner. Divide those yearly goals into monthly goals so that you can track your progress more easily.
For example, one of the most common yearly goal is to loose weight. So, if you want to loose 30 pounds in a year. Determine your monthly goals, and devise an action plan accordingly.
The 'Design Your Life' Planner has a complete goal setting pack which allows you to set clear goals and check in with them. So you exactly know what you're working towards at all points in life! Here's everything you need to know about DYL PLanner.
And if you're someone who's always out of money and don't know where your money goes! *ugh* There's a special BONUS for you too! Buy the DYL 2022 Planner and get a Budget Planner for FREE (Valid till Tuesday (11/01/22))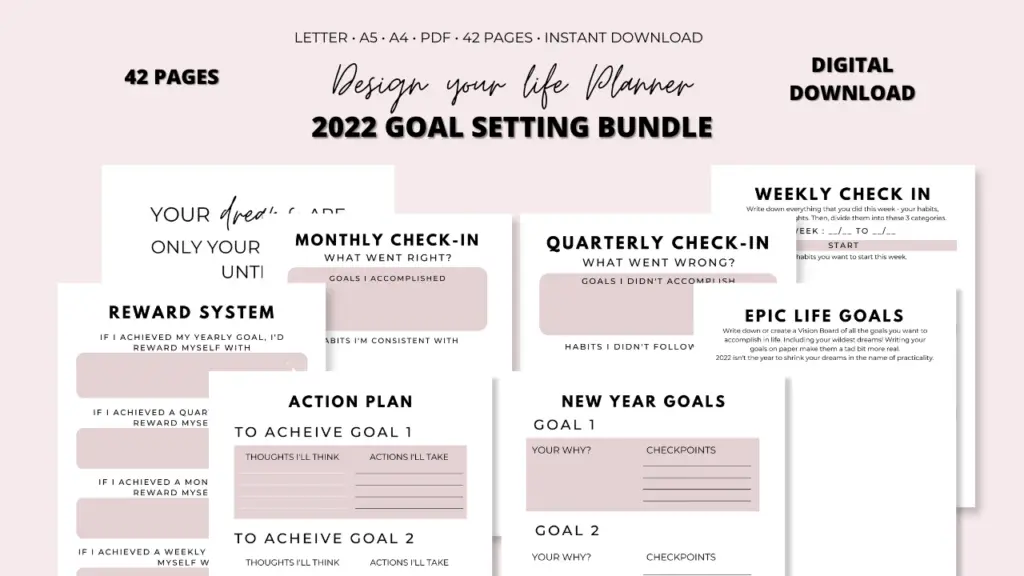 2. Make a Fun Bucket List
Start writing down everything you want to experience this year. This one isn't just for goals; it's also for fun. Make a list of everything you want to do, big or small. For example,
I want to go on a girls trip to NYC.
Join a cooking class.
Finish Hunger Games book series.
Attend a concert
Get matching tattoos.
So, the next time you're in the mood for an adventure, simply choose something from your list.
3. New Year's Day Family Dinner
Invite all your loved ones to a cozy dinner. Make your special recipe, maybe have a barbeque and enjoy yourself. Reminisce about how wonderful your year was and how fortunate you are to have all of these people in your life. Spending time with loved ones can quickly shift our perspective to one of gratitude.
Play some monopoly card games, watch a movie, or look at old photographs and make new memories while appreciating the old ones.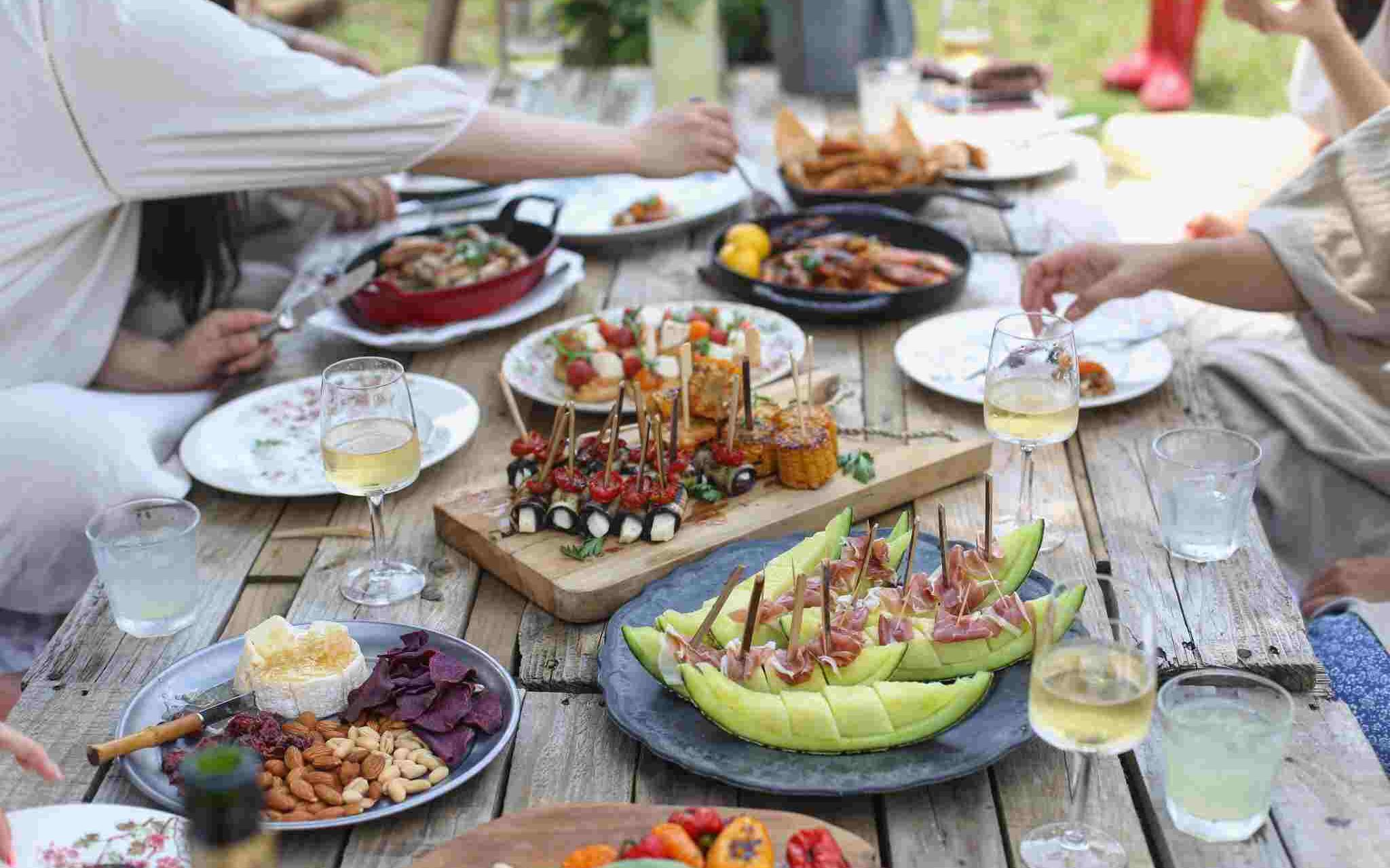 4. Have A 'Me Day' On New Year's Day
Make a bubble bath, light some candles, listen to your favorite playlist, and unwind. Or simply lie in your pajamas, cuddled up in bed, watching your favorite show for the 100th time. Nonetheless, you get the idea. Recharge yourself for the next 365 days.
5. Make New Year's Resolution
New year's resolutions are perfect to kickstart an amazing year. Choose 3-4 new year's resolutions, create a goal around them, and commit to sticking to them all year, not just in January.
Bring a friend and make new year's resolutions with them; this increases accountability and, as a result, your chances of sticking to them.
Get your FREE New Year's Resolution Printable here.
Related post : 50+ Achievable New Year's Resolution Ideas
6. Reflect Back On New Year's Day
Whether you had an amazing or or a relatively lousy one, I'm sure you have something to learn from those experiences. We're always focused on the next big thing, but sometimes, it's important to look back and see how far you've come.
So, look at your achievements from the past year. Whether you got a promotion, changed jobs, started working out, read 10 books, or simply got through the tough times. Whatever it is, learn to appreciate yourself. Also, look at your mistakes and see if you can learn from them.
Related Post : 25 End Of Year Journaling Prompts
7. Volunteer
Spend the day volunteering for a cause that you care about. Whether it's volunteering at a blind school, cleaning up a beach, or planting trees. And by the end of the day, you'd be full of gratitude and contentment.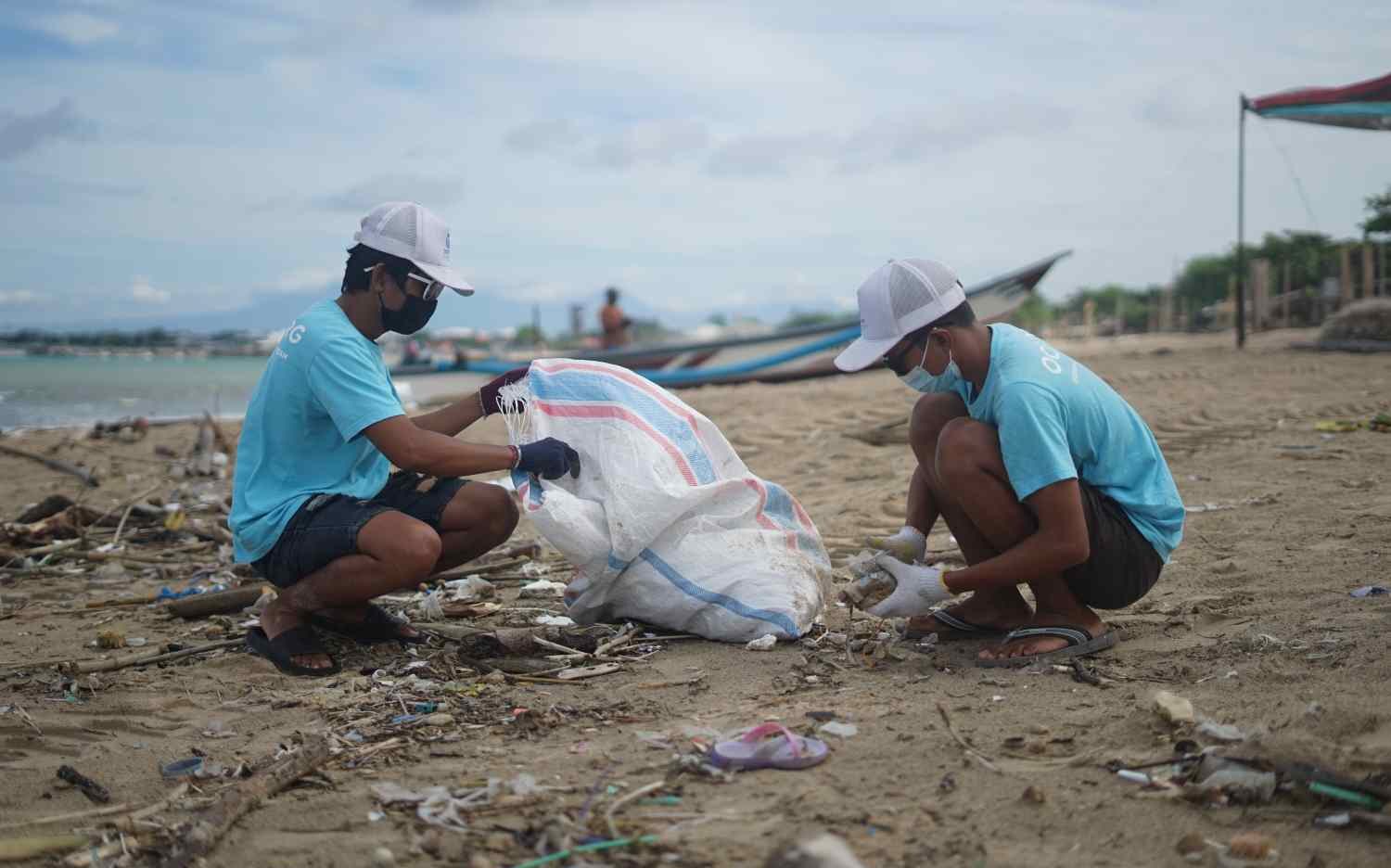 8. Plan A Trip
The world is finally returning to normalcy, and I'm sure you have a long list of 'places to visit' on your travel bucket list. Spend your day planning that long-awaited trip.
9. Start A 30-Day Challenge
Start a 30-day challenge to increase your commitment to new year's resolutions. In 2021, I completed Rob Dial's Iron Mind 60 Challenge, which literally put me in the right frame of mind for the year.
Other Challenges For You : 75 Hard Mental Toughness Challenge, 30 Day New Year Challenge
10. Cozy Day At Home
Take a well-deserved day off at home. If you're an introvert, this is the perfect new year's plan for you. Clean your house, put on your favorite clothes, listen to music or watch a show, put on a face mask, and relax. Enjoy your afternoon by cuddling with your pet or calling your friends.
11. Make A Vision Board
A vision board is similar to a goal list; only in form of images. Because you're more likely to achieve a goal when you make it visual. So, if you're serious about your new year's resolutions, go to Pinterest (I feel it has the best inspo pictures), collect images that resonate with your goals, make a collage and put it somewhere you'll see it everyday.
You can create a virtual vision board on your phone if that suits you.
12. Start A Journal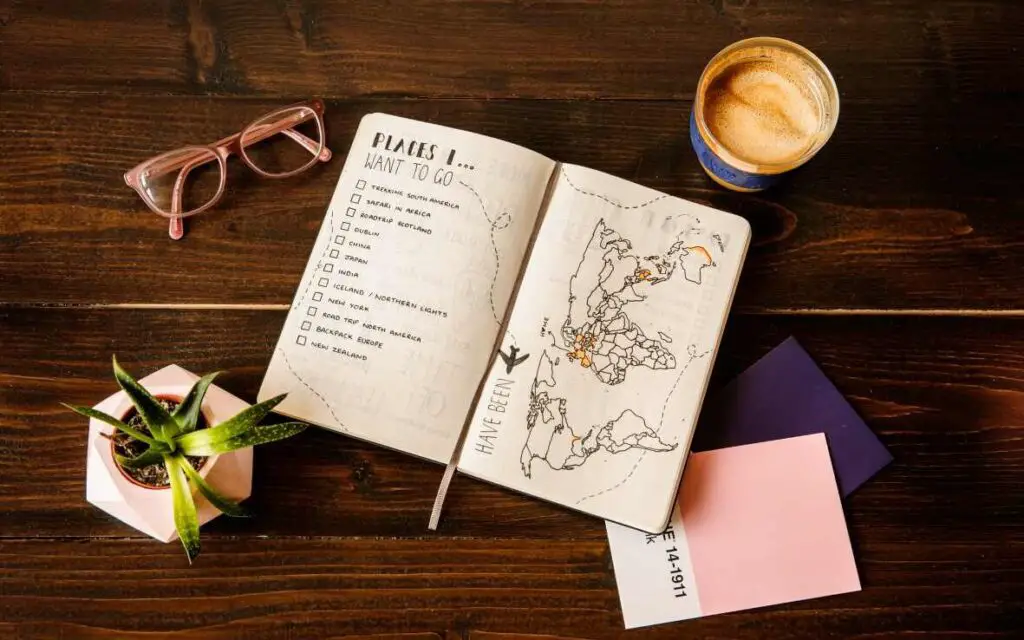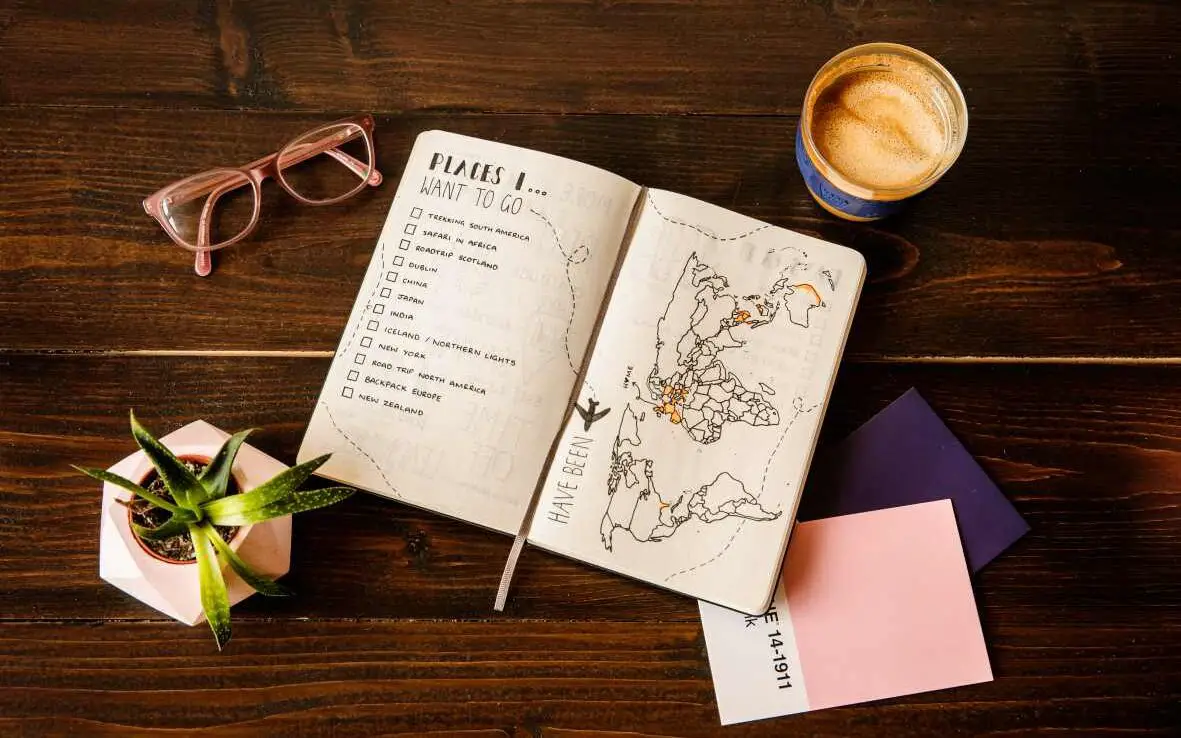 You have big plans for this year and you need to keep track. And keeping a journal is the best way to do so. Journals can also help you learn more about yourself. Get a planner, a bullet journal or a simple notebook and reclaim control of your life.
Related post : How To Start A Journal Practice
13. Do A Deep Clean
This is the best idea on the list if you are a type A personality. Start the year with a deep clean, but don't take on too much. Choose a room, such as your kitchen, workspace, or your closet. Enjoy the therapeutic process.
14. Start a New Book
Have reading on your New Year's Resolution list? Get started with it already. Start reading instead of watching Netflix. Pick up a book you've been meaning to read. Here's a list you 10 books that can change your life in your 20s.
15. Set Your Intentions
Set some intentions for the year. Choose a word (or a statement) that will be your mantra this year. Choose any word that speaks to you and define what it means to you. For example, 'connection', 'growth', 'bad b*tch energy', or 'good vibes'.
This will serve as a constant reminder of your goals throughout the year.
16. Practice Gratitude
Consider all the good things that happened last year. I'm sure you can find something, no matter where you are at right now. Try to jot them all down. Writing amplifies the process of feeling grateful. If you can't think of anything, look through your phone gallery and remember all the fun you had.
Related post : 8 Simple Ways to Practice Gratitude
17. Take Yourself On A New Year's Day Brunch
Why not go on a date with yourself? Go to your favorite breakfast spot, take a stroll through the lovely neighborhood, or go shopping. It's a great way to get away from your screens, clear your mind, and enjoy the moment.
18. Have A Movie Marathon New Year's Day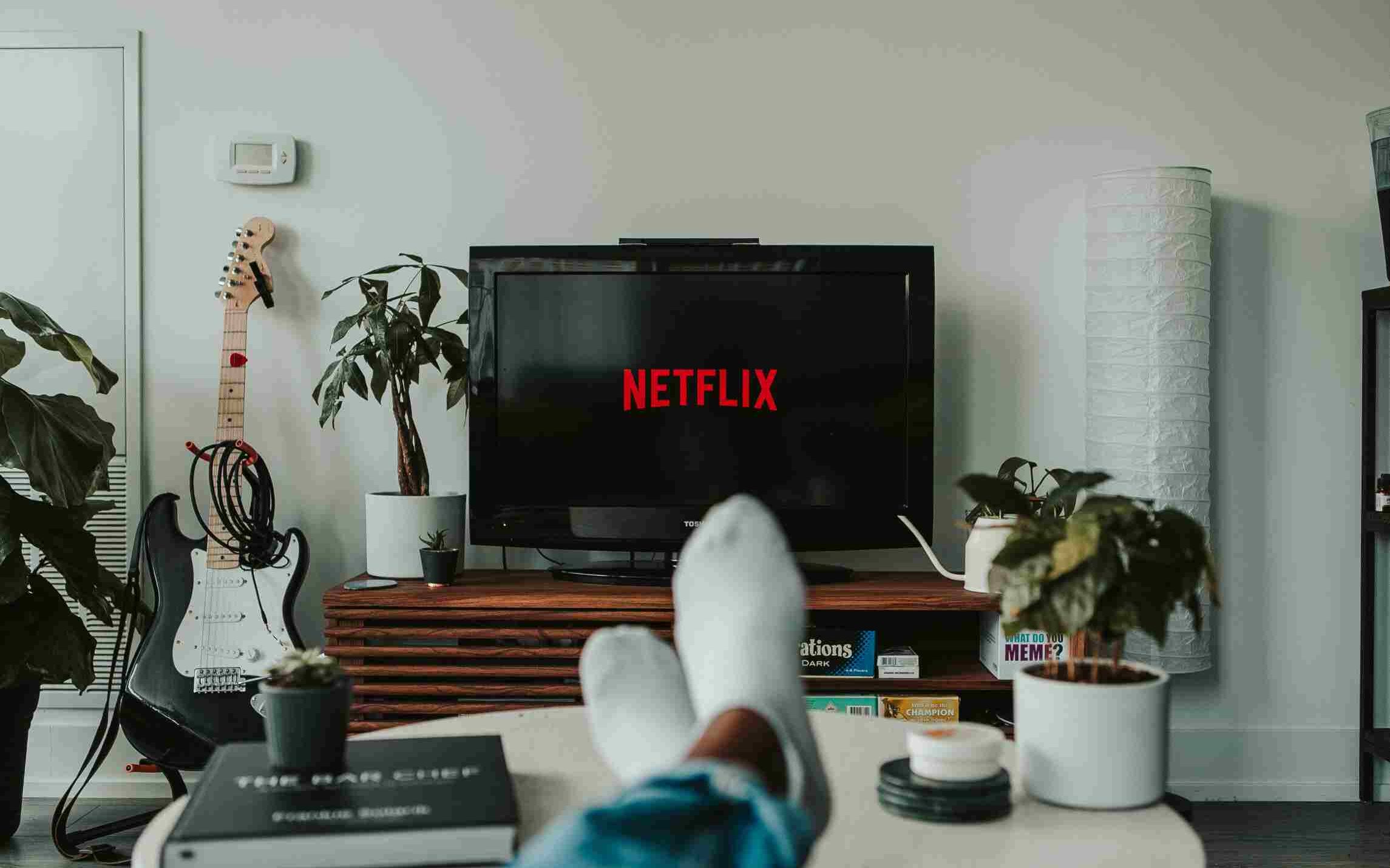 Play some holiday and new year's themed movies. Make some popcorn or order pizza. Many TV channels are running a movie marathon, and if nothing appeals to you, here are some alternatives.
What Plans Do You Have For New Year's Day?
There are numerous suggestions for how to spend New Year's Eve, but not nearly enough for New Year's Day.  Let me know in the comments how you plan to spend New Year's Day.