This post is all about a 30 day challenge for self improvement.
Disclaimer – This post may contain affiliate links, which means I'll receive a commission if you purchase through my link, at no extra cost to you.
---
Want to go from uninspired to motivated, and reclaim your power in 2022? Then, this 30 day challenge is for you!
At the start of 2021, I participated in an Ironmind challenge led by Rob Dial, in which we had to complete 6 habits per day for 30 days (including cold showers… eeekk!). To get you in the right mindset for the coming year.
Later this year, I also took the 75 hard challenge. And even though I failed, I learned a lot.
And, while nothing changed on the surface in 30 days, my mindset shifted dramatically. It taught me the value of consistency. And how small habits can have a big impact on your life.
I started believing in myself . . .
And in my ability to achieve whatever I set my mind to. It boosted my self-esteem and confidence.
I do believe that taking challenges, especially around the new year, can help you get off to a good start. It enables you to develop systems and mental shifts that will help you achieve your goals.
I don't know if I would have had the confidence to start this blog in March if I hadn't had a strong start to the year.
So, this time when you get that 'new year new me' high, don't waste it. Instead, take action so that by the time the excitement wears off, you're already on the right path.
"When motivation wanes, consistency keeps you going."
I know how hard it can be to form new habits in the beginning. Especially if you miss a day. But the secret to consistency lies in the ability to get back at it even after skipping a few days. That's what you'll learn from this challenge.
Here's a 30 day challenge to start in January 2022. I hope you give it a shot to change your life!
Download the free 30 Day Challenge Checklist here
6 Rules For The 30 Day Challenge
1. Cold Showers
Droppin' the bomb first!
It may sound crazy. But I've started loving cold showers since last January. They're good for your health and your skin. But most importantly, for your mindset.
Every time you turn on the cold shower faucet, a small voice in your head will tempt you to take a warm shower instead. Who would know if you skipped a day? Except for you and your integrity!
This is the same voice that tells you "you're not good enough". And shutting it down every morning would put you in the habit of overcoming your lame fears and stepping outside of your comfort zone . . a little each day.
2. Read A Personal Growth Book
Read 10 pages of a personal growth book everyday. Not everyone has access to experts or can afford to hire a coaches. Therefore, books are the best resort.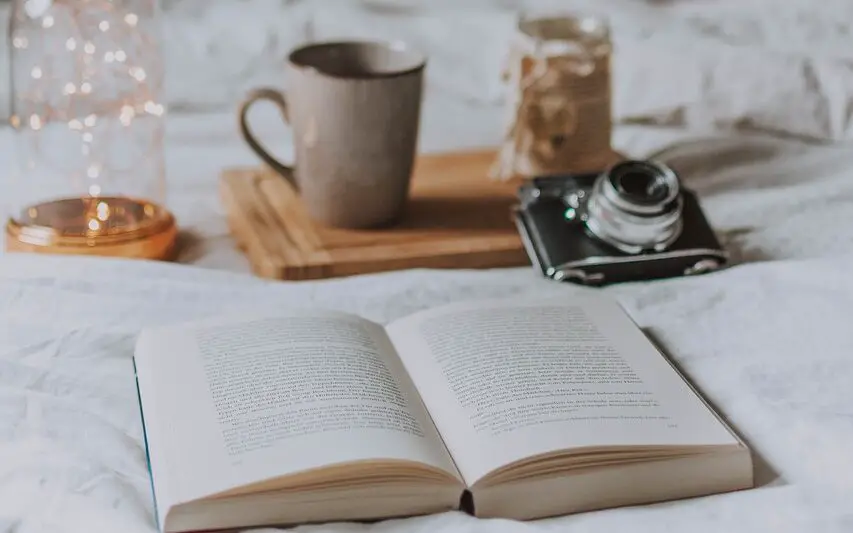 Self help books help you understand the basic concepts of life and how to win at it. They compel you to think more deeply and help you become more self-aware.
There are thousands of authors who teach you how to build habits, get in shape, make more money, love yourself, and so on. I'm sure you can find something that resonates with you.
Here is a list of must read books. If you don't prefer reading, you can listen to audiobooks on audible and blinkist.
3. Meditate
Mediate everyday, even if it's just for 10 minutes. If you're new to it, guided meditations can be a lifesaver. Try medito or headspace.
Meditation allows you to declutter your brain, calm your mind, and focus on the things that matter.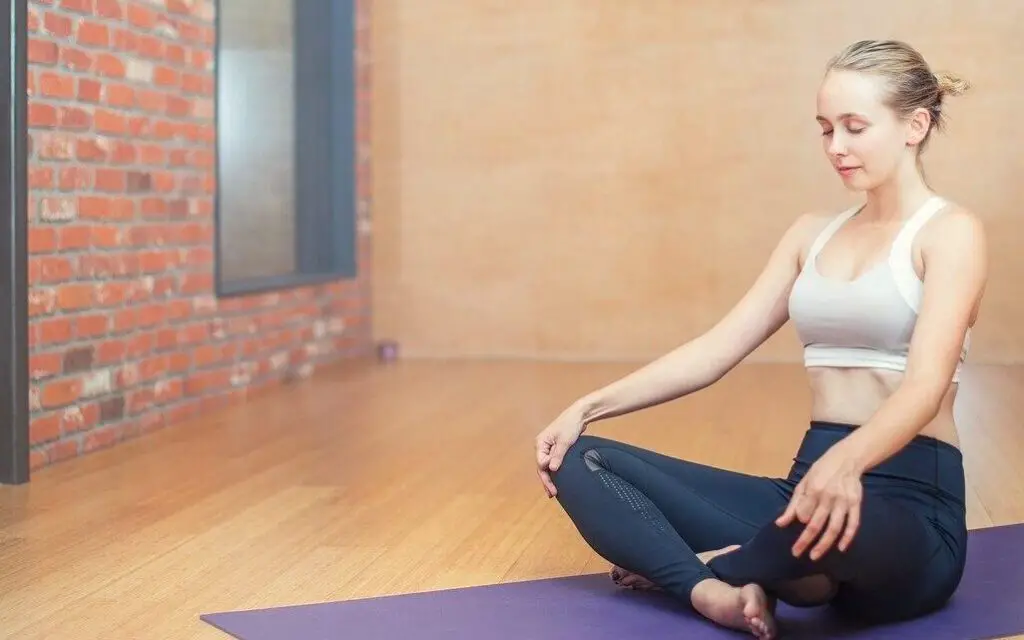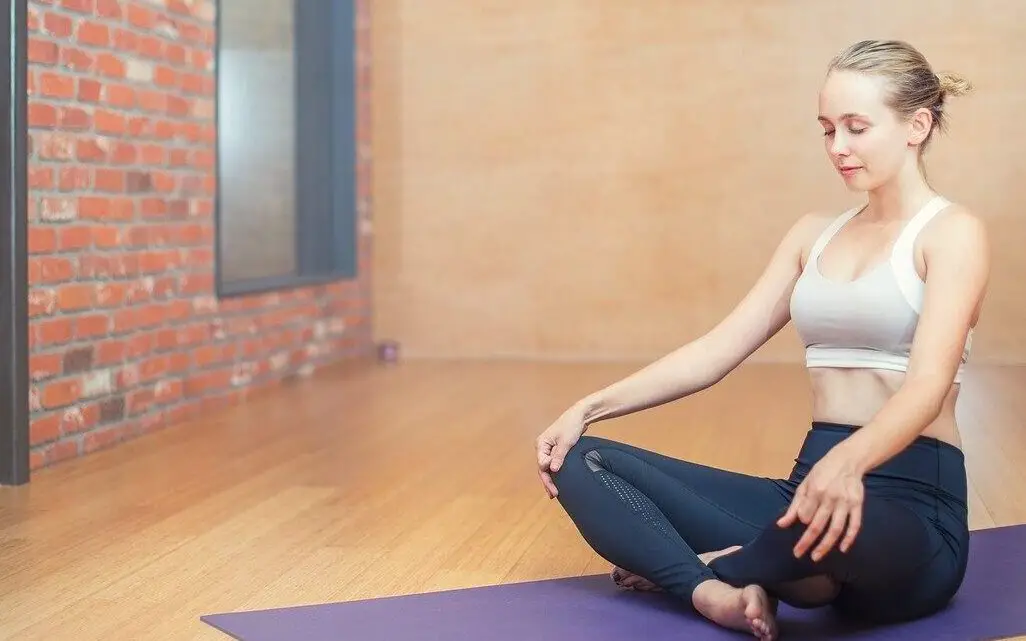 I read somewhere that mediation is where you get the answers to the questions you've been asking. When you create mental space, you allow new ideas to enter your consciousness.
And, while I'm no expert, I've personally experienced this. If this concept is difficult to grasp for your analytical mind, consider this: Perhaps it isn't the universe dropping ideas on you; perhaps you had that idea all along but couldn't focus on it because of the constant noises in your head.
4. Journal
This isn't like your typical teenage diary entry. Start a journaling practice to process your thoughts everyday.
Every day, you consume a large amount of information, thanks to our phones particularly. That it often makes us forget about the important things.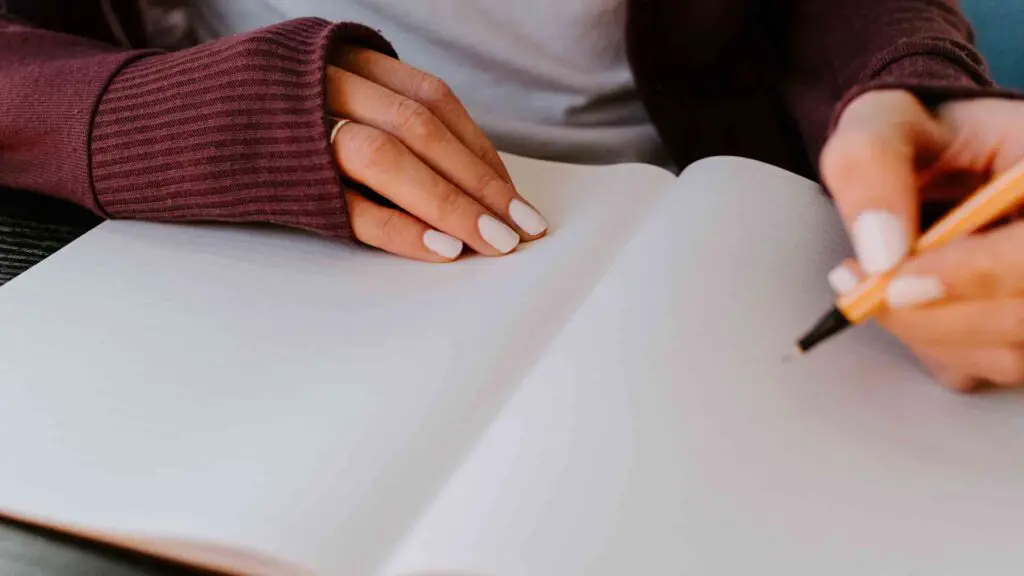 So, take time in your day to journal and process your thoughts. Ask yourself,
How you're feeling and why? What made you feel so and was it really worth it? Most of the time, your problems aren't as big as they appear in your minds.
You can also start a gratitude journal or a bullet journal.
Related Post : How To Start A Journal Practice
5. Visualize
I've been wanting to start a visualization practice for a long time. Hopefully, this challenge will push me!
Visualization is the process of imagining your ideal life as if it were happening right now. Most importantly, feeling the feelings you'd feel once you reach there.
Here's how . . . Close your eyes and imagine it's a Tuesday morning five years from now. What are you doing? Concentrate on every little detail of your imagination.
Starting your days with a focus on your goals allows your mind to filter information that is more relevant to your goals. It also provides you with the motivation you need to start your day.
6. Work Out For 30 Minutes
Commit to working out for at least 30 minutes every day. It doesn't matter what you're doing.
On some days, you can do home workouts and on others, you can go for walks. Everything is fine as long as you get some exercise in your day.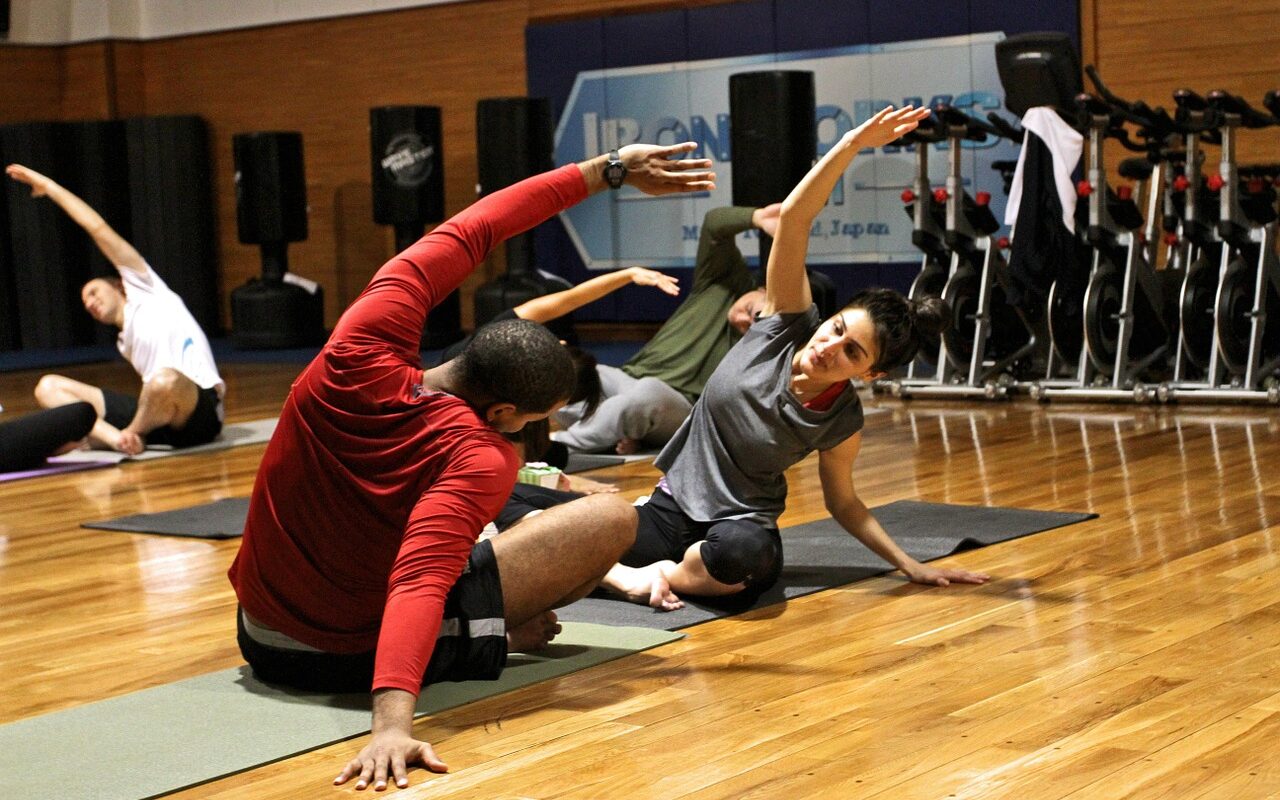 This habit is definitely inspired by 75 hard. Working out on a daily basis will force you to make healthier decisions. When I stick to a consistent workout routine, I find myself more active and energized.
Download the free 30 Day Challenge Checklist here
Ready to go from Lazy & Stuck to confident & Thriving?
Here's a 7 day transformation challenge that will give you the kickstart you need to be your version 2.0! You've already read how a 30 day challenge changed my life. If you're ready for massive shifts in your life as well, Join the free 7 day transformation challenge.
It's gonna be so much funnn!!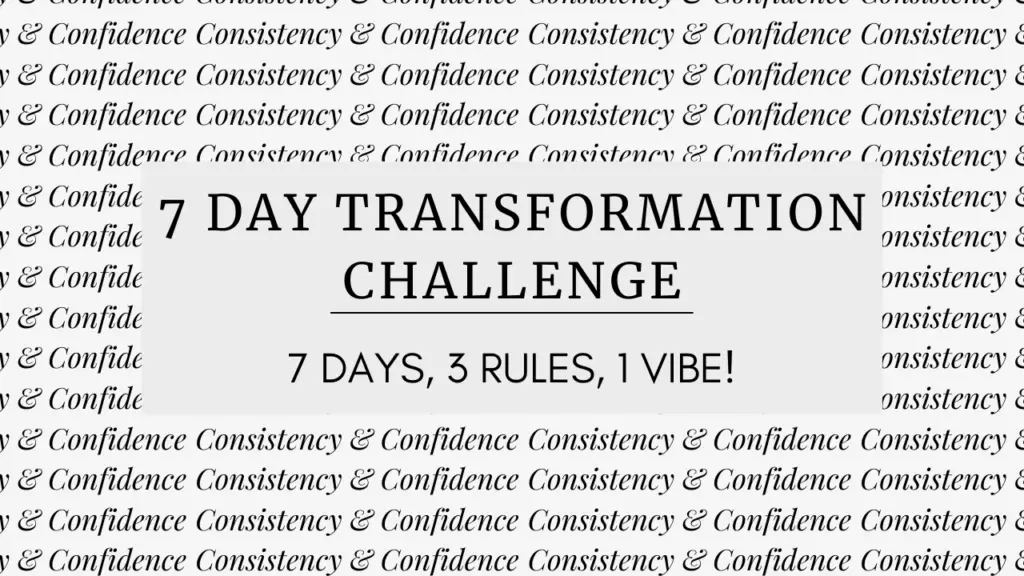 Are You Up For The Challenge?
If you're ready to uplevel your life and become your version 2.0! Join the 7 day challenge. And I'm taking the challenge with you as well.
Related Post