The 75 hard challenge can be difficult (as the name implies… duh!). But today, I'll share some of the common mistakes to avoid, that most people make, if you want to finish it successfully.
Here's my confession. I started the 75 hard challenge in August. But failed . . .
---
Disclaimer – This post may contain affiliate links, which means I'll receive a commission if you purchase through my link, at no extra cost to you.
---
And honestly, it took a lot of courage for me to accept that (especially over here!). However, this post isn't about me cribbing.
I'm here to shed some light on the mistakes I made that led to the failure of an otherwise successful challenge. In the hope, that you do not make the same mistakes as me.
If you don't know what 75 hard is, you can learn more about it in this post.
To summarize, you have to follow 6 rules for 75 days straight. If you fail, you start over from Day 1. Here are the rules :
Two 45-minute Workouts (One of them has to be outdoors)
Drink one gallon water
No alcohol
No cheat meal
Read 10 pages of a nonfiction book
Take a progress picture everyday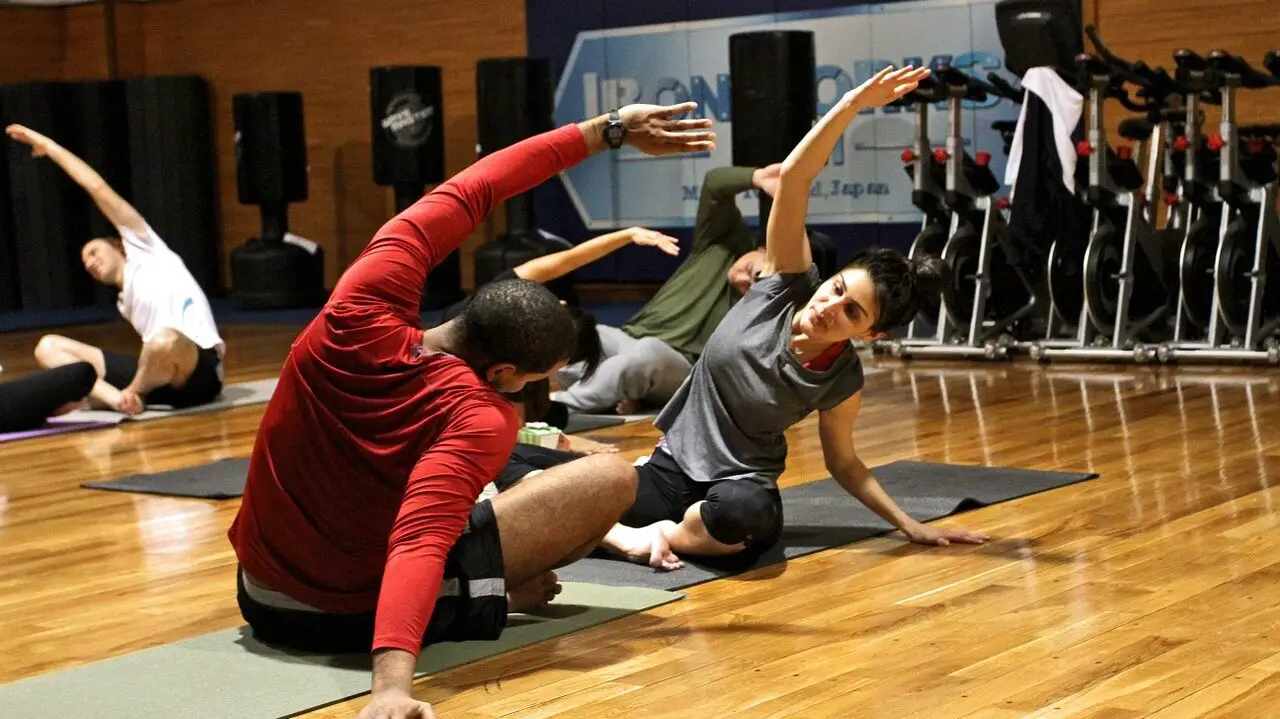 If you're taking the 75 hard challenge, you can download the FREE 75 hard checklist here! You can also download the official app – 1st phorm – to help you with the process.
My Experience W/ 75 Hard
I was nearly 30 days into the challenge when I began to falter. And eventually failed. I began compromising or performing tasks solely for the purpose of crossing them off the checklist.
And since then, I've been waiting to restart this challenge. But couldn't find the courage (hello, fear of failure!). Or the right time (yep, that's my excuse).
What I Learned In 30 Successful Days
30 days might not seem a lot in theory. Especially when compared to 75. But it feels like a long month to me.
In his podcast, Andy Frisella says that during those 75 days, you will face obstacles that will make quitting seem like a better option, and that is where the real growth lies. But . . . I had no idea I'd have to deal with such situations from the start.
In those 30 days, I was forced to push my limits several times. And I think that's why this challenge is so impactful! Imagine pushing your limits everyday for 75 DAYS STRAIGHT.
I had days when I went for a walk at 9 p.m. Or when it was pouring outside. Or when I downloaded an eBook at 12 a.m. because I realized I forgot to carry my book and I need to finish this task before falling asleep.
I learned what it's like to have a sore body. And then there's the weird looks on my friends' faces when I tell them I'm not going to drink or eat junk even though I came to party with them.
Don't get me wrong, I'm not complaining. Instead, all these experiences taught me that I am capable of achieving anything if I set my mind to it. And that is a very empowering thought.
75 Hard Challenge Wins
My skin became clear. This is hands down my favorite wins from 75 hard because I least expected this.
Increased self worth and confidence.
Developed the 'get sh*t done' mentality.
Lost some weight. Although, this wasn't my primary goal. But two workouts everyday will definitely help you get back in shape.
I started working out consistently for the first time ever. Starting with a 14 day challenge by blogilates. I also mentioned in my previous 75 hard blog how working out consistently was my biggest challenge.
I developed the habit of going for walks. It's important to spend time in nature, but we hardly do it with our busy schedules.
Learned better time management. Seriously, I had no clue I could fit two 45-minute workouts into my daily schedule while working full-time.
So, What went wrong?
Common Mistakes To Avoid For 75 Hard
Well, it doesn't take much to fail at 75 hard, does it? But here are a few things that I believe played the part for me.
1. Mindset
The moment you start negotiating with that little voice in your head, you're screwed! It begins with something like, "fine…I'll read 8 pages today" or "I'll workout for 30 minutes and call it a day."
And the next thing you know, you've skipped a workout entirely and quit.
It's important to have a strong mindset during those 75 days. And it's easier to stick with it at first, but as the days pass and your enthusiasm fades, it can get challenging.
That's where accountability partners can help.
2. Creating Routines & Systems
You don't have to make things harder than they're supposed to be. That's why, having a proper routine can help you (on most days) while taking on a challenge like 75 hard.
Here are a few tips to help you create a better system that works for you.
Plan in advance. This includes scheduling your workouts, meal planning and grocery shopping.

Get a one gallon water bottle (like this aquafit bottle from amazon) to help you keep track of your water intake.

Choose a sustainable diet and then don't – even for a second – think of compromising. When you commit to a diet, it's easier to say no to the junk food.

Use 75 hard trackers so you don't forget to finish a task. You can download my free printable here or buy one from etsy.

Use journals to record your experience (I love this spiral hard cover one). This allows you to process things, and remembering the obstacles you overcame will only motivate you to keep going.
It can be hard to create new habits and systems in your life in the beginning. That's why I've created the 'Design Your Life' Planner specifically for people who are willing to get their sh*t together but don't know how.
Grab the planner at a discounted price here!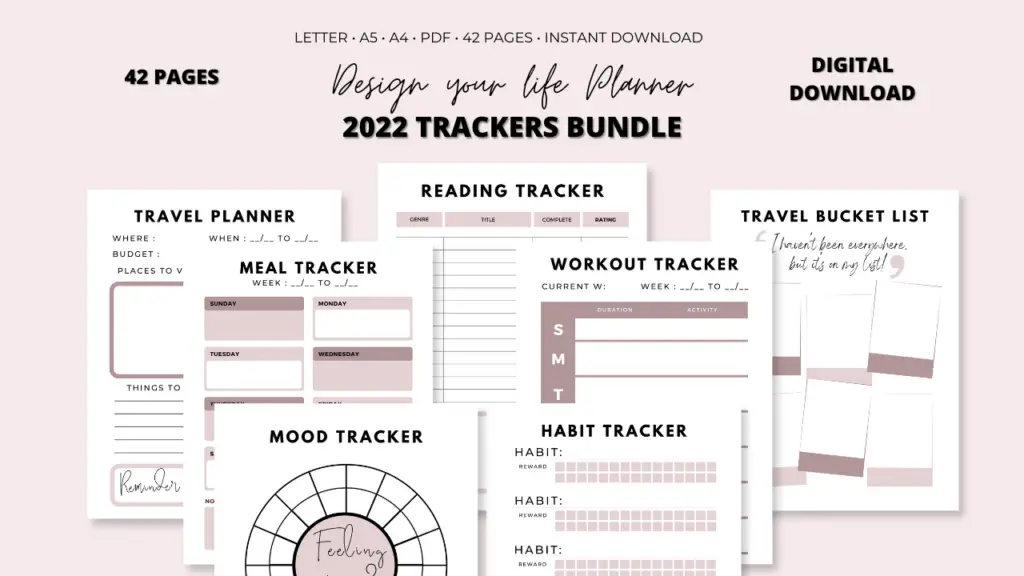 2. Your Company Matters
Having people supporting you and pushing you to give your 100% is helpful. If you want to find such people, you can use the 1st form app to find mentors.
Now, is it impossible to complete this challenge without support? No. Are there people who've absolutely crushed 75 hard even when everyone else was against it? Y. E. S.
But, I just believe in making things as simple for you as possible in order to support your goals. And having the right company could help you a little.
And if you don't have that, you can find plenty of people on the internet willing to help. You can also get in touch with me.
That's it; you can pretty much finish this challenge if you have the right mindset and system in place.
Even if you fail, this post should serve as a reminder to be gentle with yourself. You can start from Day 1 anytime. In fact, Andy himself failed this challenge twice (for legit reasons though).
Other Challenges For You : 30 Day New Year Challenge ,
7 Day Self-Care Challenge
Ready To Successfully Complete 75 Hard Challenge?
Don't overthink it; if you want to start this challenge, now is the right time. Also, if you want to take a 30 day challenge that's not as extreme as 75 hard to start the new year right, you can check this out!