Here's everything you need to know about the viral 75 hard challenge along with a 75 hard challenge tracker free printable.
Disclaimer – This post may contain affiliate links, which means I'll receive a commission if you purchase through my link, at no extra cost to you.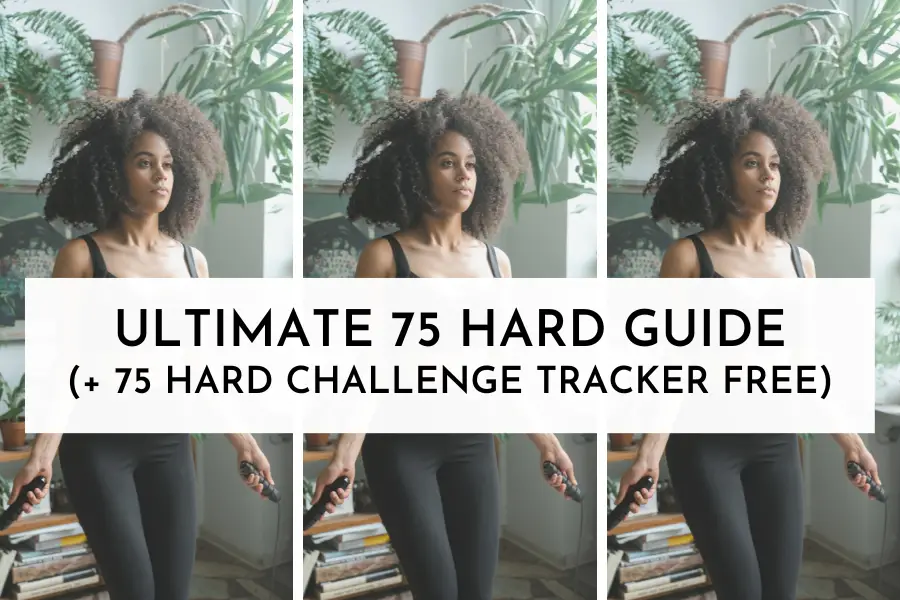 I'm not a big fan of the 21 day workout programs because they never produce any sustainable results! But 75 HARD isn't one of them. It's a mental toughness challenge where you follow 6 simple habits for 75 days straight, without missing a single day. If you skip a day, you restart from Day 1.
I came across this challenge while listening to a podcast and at first, sticking to one habit for 75 days, let alone six, seems daunting and challenging. But isn't that the whole point? So, a few weeks ago, I decided to start this challenge.
Before starting the challenge, I read and watched every single video/ article on 75 Hard to get a clear picture of what's it going to look like. And now that I'm a few weeks into this, I'm painting a clear picture for you.
While also, giving you some tips and a 75 hard challenge tracker free towards the end! 😉
"If you are looking for a new fitness program, this is not it. This challenge can transform your life…starting from the inside", says Andy Frisella, creator of 75 HARD and founder of 1st Phorm. According to Andy, while this challenge may produce amazing physical results, it's more of a mental toughness challenge.
75 hard challenge rules
1. Take a Progress Picture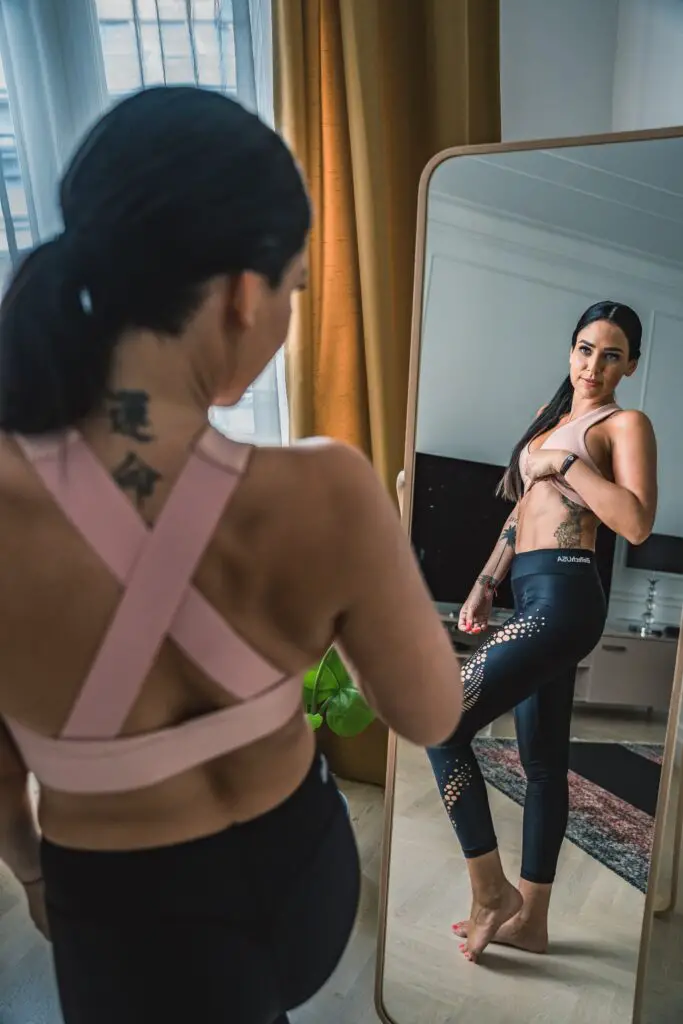 You have to take a progress picture everyday. This is the simplest and therefore the most easily forgettable task.
Download this 75 Hard checklist so you never skip a task. I mean you wouldn't want to start over because you forgot to take a picture on Day 62, right? You can also download 75 Hard app, but I think it's paid. If you're more of a paper person, the checklist would work best for you!
Download Your 75 HARD Checklist Here!
2. Two 45-minutes Workouts (One of them must be outdoors)
Now, this is the part where people perceive this as a physical challenge. Sure, you'll notice some physical benefits from this, but that shouldn't be your primary focus.
Finding 1.5 – 2 hours in your day to workout on a daily basis requires planning. You can use a workout planner to help you easily plan and track your workouts.
I'm sure, you can do a 2 hour intense workout for a day or two, but doing it for 75 days straight – no rest days, is a different story.
There's no compulsion on the kind of workouts you should be doing, do what works best for you. You don't have to do HIIT workouts everyday. Try yoga or a simple walk, on days when your body is sore.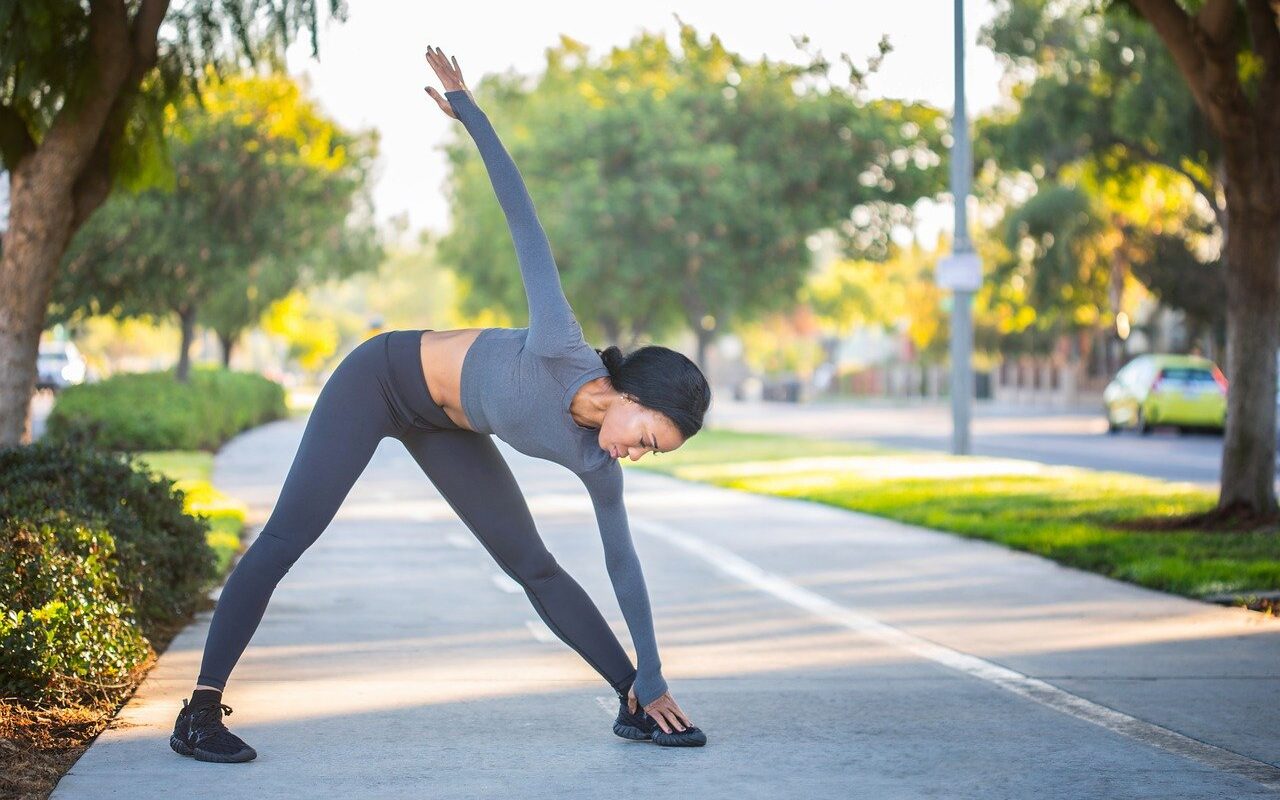 3. Follow a Diet, No Cheatmeal
You get to choose which diet you want to follow; the only challenge is sticking to it. Without a single cheat meal for 75 days. The point here is to get your mind past the sensation of getting bored from eating the same food, or succumbing to impulsive eating decisions.
Use a meal planner to help you prepare in advance and save your time.
4. No Alcohol
Your body's gonna love this detox! This can be a tough one for many people, in this after work drinks culture. But maybe you'll end up finding some after work hobbies to keep you entertained!
5. Read 10 Pages Of A Personal Growth Book
Basically, don't pick up a harry potter book! (Even tho every my urge to reread that series is REAL) Read something that will bring value to your life.
Here are 21 best self help books you must read in your 20s.
Here's what I've read so far in the challenge :
6. Drink One Gallon Water
Get ready to pee 100 times a day. Lol. Water is hardly our focus when we talk about eating clean and healthy, despite the fact that it is equally important.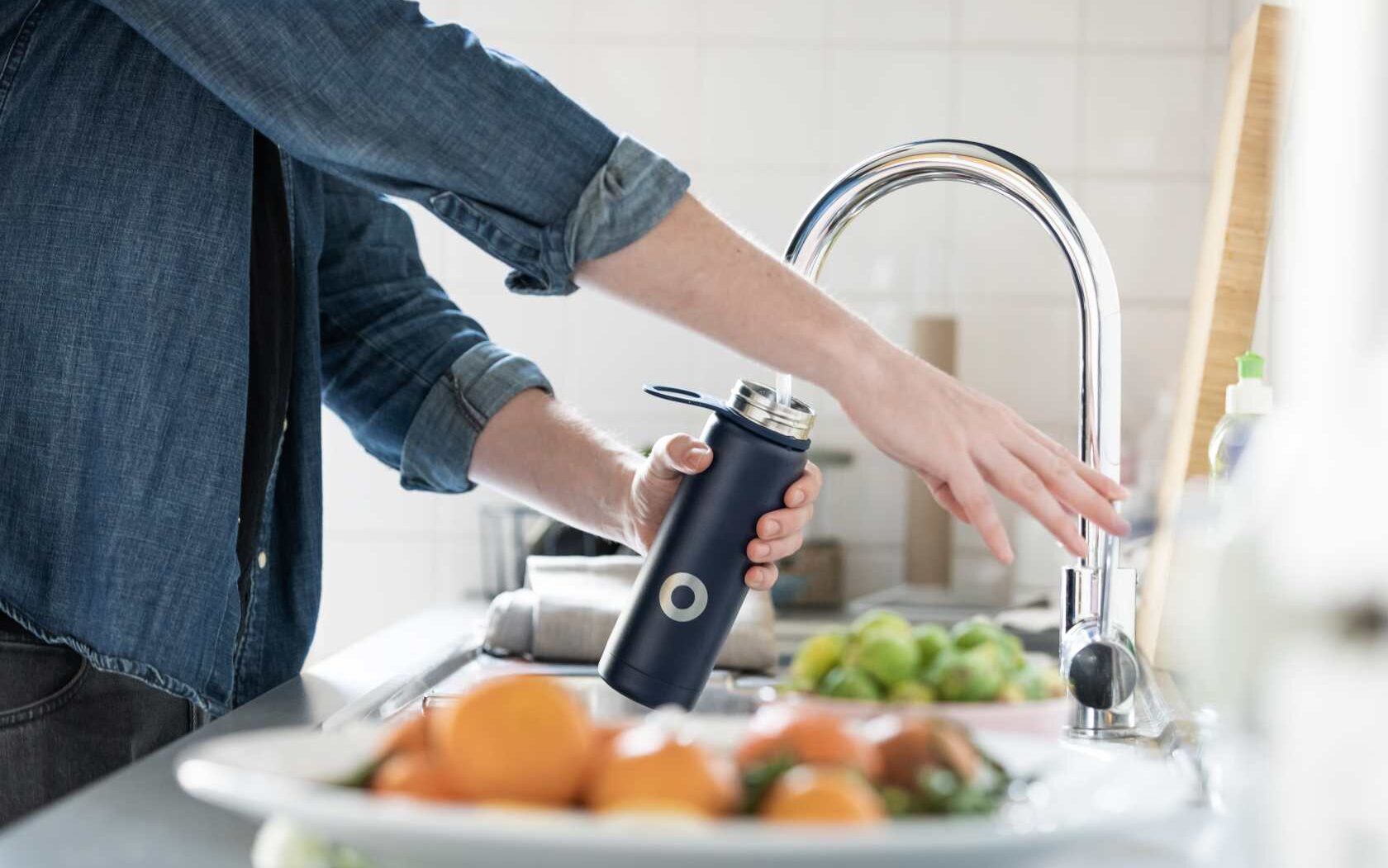 Why Start the 75 hard Challenge?
If you're anything like me, starting a new project or routine can be very exciting, but having the mental toughness to follow through on those commitments, especially when things get tough, can be difficult.
That's the main idea around this challenge, to build the 'get things done, no matter what' attitude.
Frisella says, that your situations will never be the same, and people waiting for the perfect time will always keep waiting, but you need to teach yourself to do what you're supposed to do regardless of the situations.
If you're thinking to start this challenge, I highly encourage you to listen to this podcast by Andy Frisella first. Here, he explained in depth the main purpose of this challenge and what to expect from it. Wear headphones if you have children around, cuz there's a lot of cussing.
Related Post : How To Get Your Life Back On Track
Tips and Tricks For 75 Hard challenge
I'm on Day 21 of this challenge (when I'm writing this blog). Here are a few things that are helping me.
1. Mindset : Take things one day at a time. If you're on Day 14 and thinking about how you'll survive Day 58, believe me, you'll start panicking. Every day is different, so just stop letting your mind control you with these made up scenarios and focus on today.
2. Checklist : Have a checklist, digital or traditional, so you don't forget anything. And the gratification that comes from ticking all the boxes every day is unmatched.
3. Water : Get this 1 gallon water bottle so you don't have to keep track.
4. For workouts, I'm doing blogilates workouts; they're amazing. On days when I need rest I look up a yoga workout on YouTube. I've never even worked out for 7 days straight before this challenge, so this is the most difficult thing for me.
For an outdoor workout, I go for evening walks everyday. They're simple, refreshing and honestly, the easiest outdoor workout you can get.
6. Diet: I didn't go on a fad diet. I simply eliminated junk food and sugar and replaced them with healthier alternatives. You have to follow this for 75 days, so choose something that's sustainable. Once you have the rules laid out, it isn't as hard to say no to the junk.
Now, I know rest days and giving your body some space once in a while is important. But you only have to do this for 75 days. And it's not about your body; it's about your mind, building discipline, getting things done, and being in CONTROL of your life. Remember,
Your body can handle almost everything, it's your mind you have to convince.
75 Hard Update : Avoid these mistakes during 75 Hard Challenge
Other Challenges For You : 7 Day Self Care Challenge
Are You Ready To Start The 75 Hard Challenge?
The 75 hard challenge is a whole experience! Let me know in the comments below if you're starting this challenge and feel free to contact me if you need any accountability.