Here's a list of 50+ simple new years resolutions ideas so you spend less time planning and more time evolving!
New year is right around the corner, and if you've been waiting to revamp your life and make some positive changes, now is the time. And making simple new years resolutions is my favorite way to do so.
With all the good vibes around, and with the 'new year, new me' attitude, it's actually easier and more fun to make new year's resolutions.
And I know the old 'most people don't even make it through February with their new year's resolutions'. Therefore, I've compiled a list of 51 practical and achievable new year's resolutions.
Click here to download your New Year's Resolutions Worksheet Printable.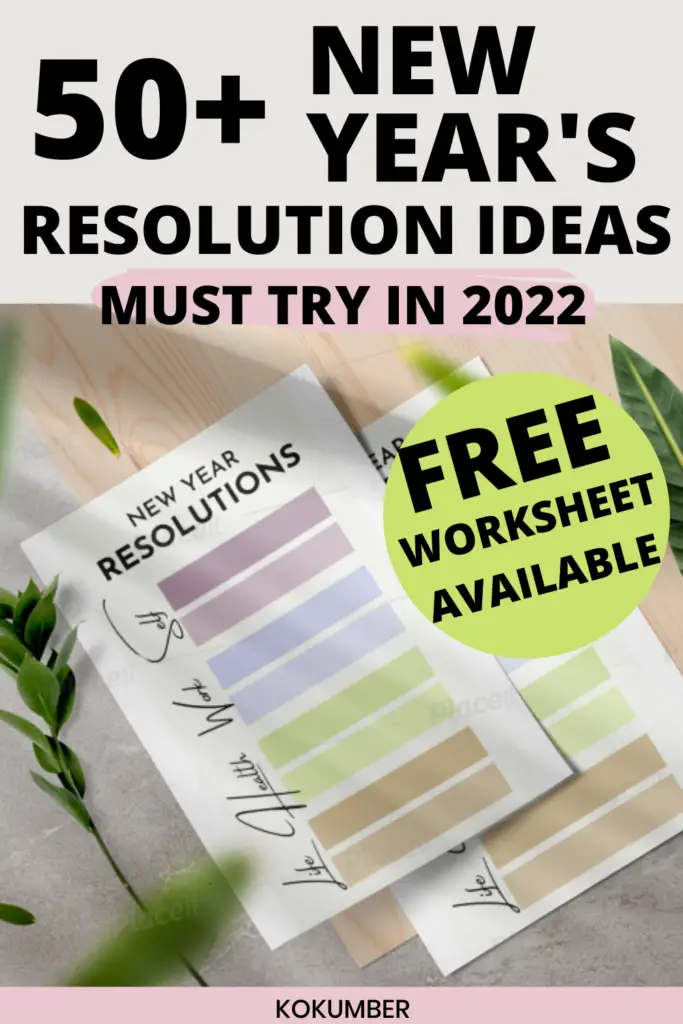 Simple New Year's Resolutions
Choose the ones that work best for you, and you'll be well on your way to a successful year.
1. Set Long Term & Short Term Goals
Begin with the end goal in mind. What do you want to achieve in the next five years? You don't want to spend the entire year chasing artificial goals only to realize you never cared about them in the first place.
Analyze your current situation, then set some long-term goals, break them down into yearly goals, and make your simple new year's resolutions.
Related Post : Goal setting Guide : How To Achieve Your Goals
2. Learn A New Recipe For New Year's Resolution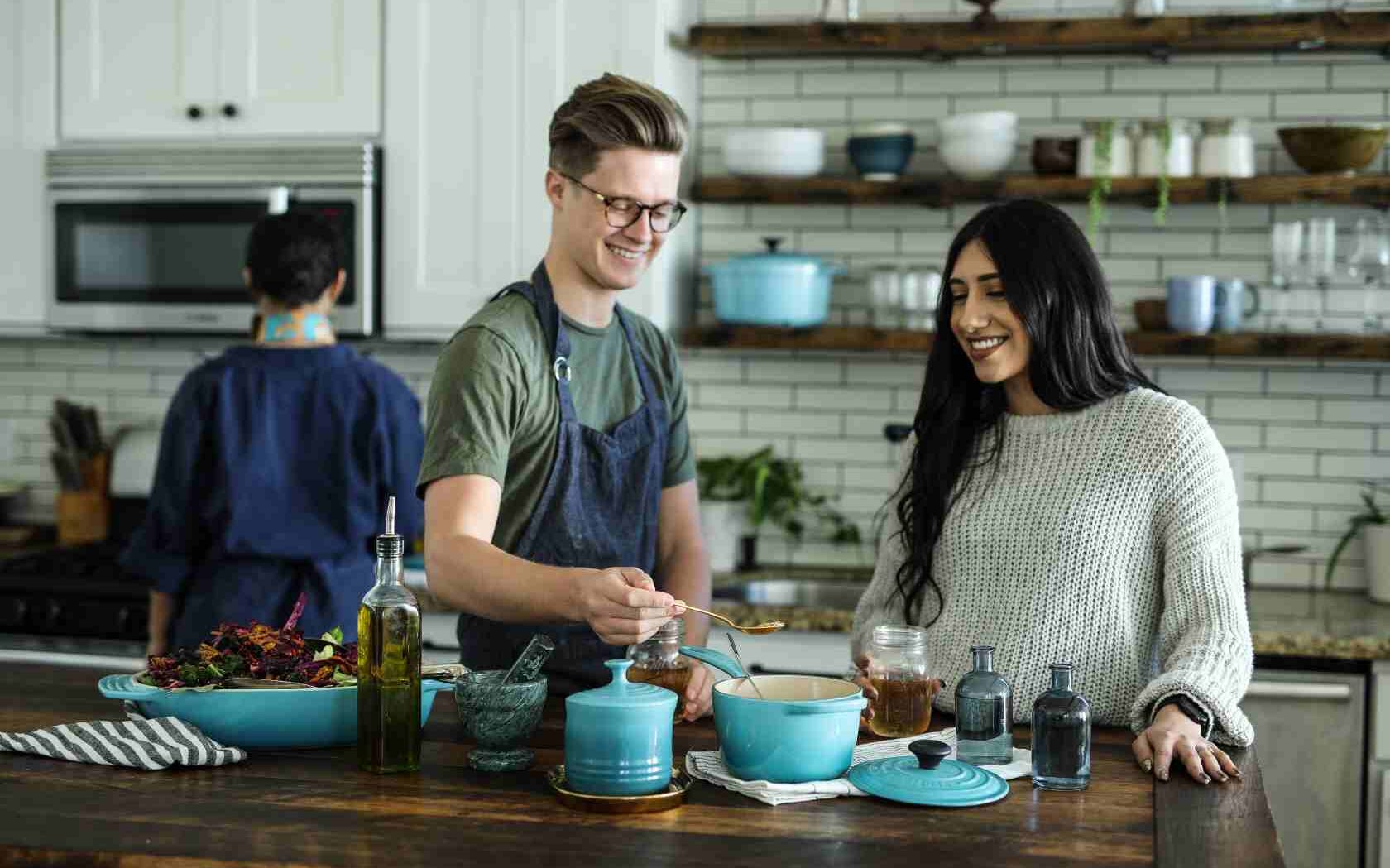 Brush up on your cooking skills. Join a cooking class or use the tasty app (android | ios) to try new recipes.
This way you can focus on your diet, save money and learn new recipes. It's a win-win-win situation! You can also start meal journaling using an app like 'See how you eat'.
3. Read A Book Every Month
A new book is the best way to begin a new year. Pick up books that have been collecting dust on your bookshelf, or buy a new one. And prefer reading personal development books like this one.
You can also join a book club or subscribe for 'book of the month' to have some accountability.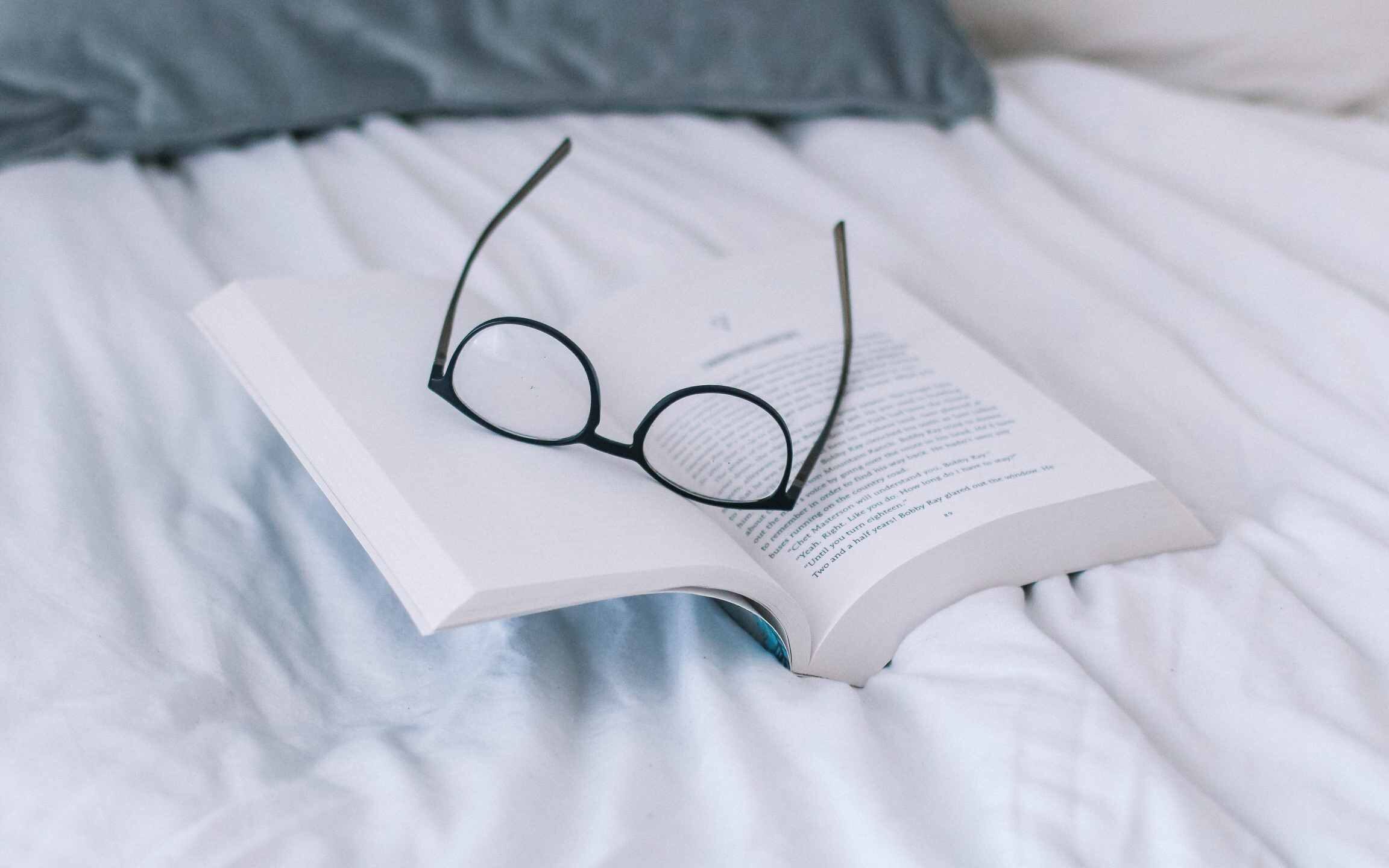 4.Make a New Year's Resolution To Limit Alcohol
Limit your alcohol consumption. Begin with small commitments and work your way up. Make a resolution to not drink on weekdays.
5. Make Gratitude Your Simple New Years Resolutions
The simplest way to make this year your happiest is to practice gratitude every day. Start a gratitude journal like this one. Write down 5 things you are grateful for in the morning or before going to bed. Say thank you often.
This will help you establish a positive mindset and be a happier person.
Related post : 8 Simple Ways To Practice Gratitude
6. Re-evaluate Your Goals Monthly
Don't just set goals once (at the beginning of the year) and then forget about them. Instead, create a monthly routine for re-evaluating your goals. And plan your month accordingly.
To stay on track, use a monthly planner or an app.
Related post : How To Set & Achieve Monthly Goals
7. New Year's Resolutions To Have A No Spend Month
It'd be interesting to see how you manage your money when you don't have to spend it for an entire month. Also, think about the money you'd save!
Of course, you have to pay your bills, but other than that, have a no-spend month.
8. Start A New Habit For A New Year's Resolutions
What is the one habit you've been trying to develop for a long time? Maybe you start going to the gym but then stop after two weeks. Pick one habit and commit to it for at least 21 days (basically until it becomes a part of your lifestyle).
Read this article on 5 Effective Habits Of Successful People to get some ideas.
9. Spend Time With Loved Ones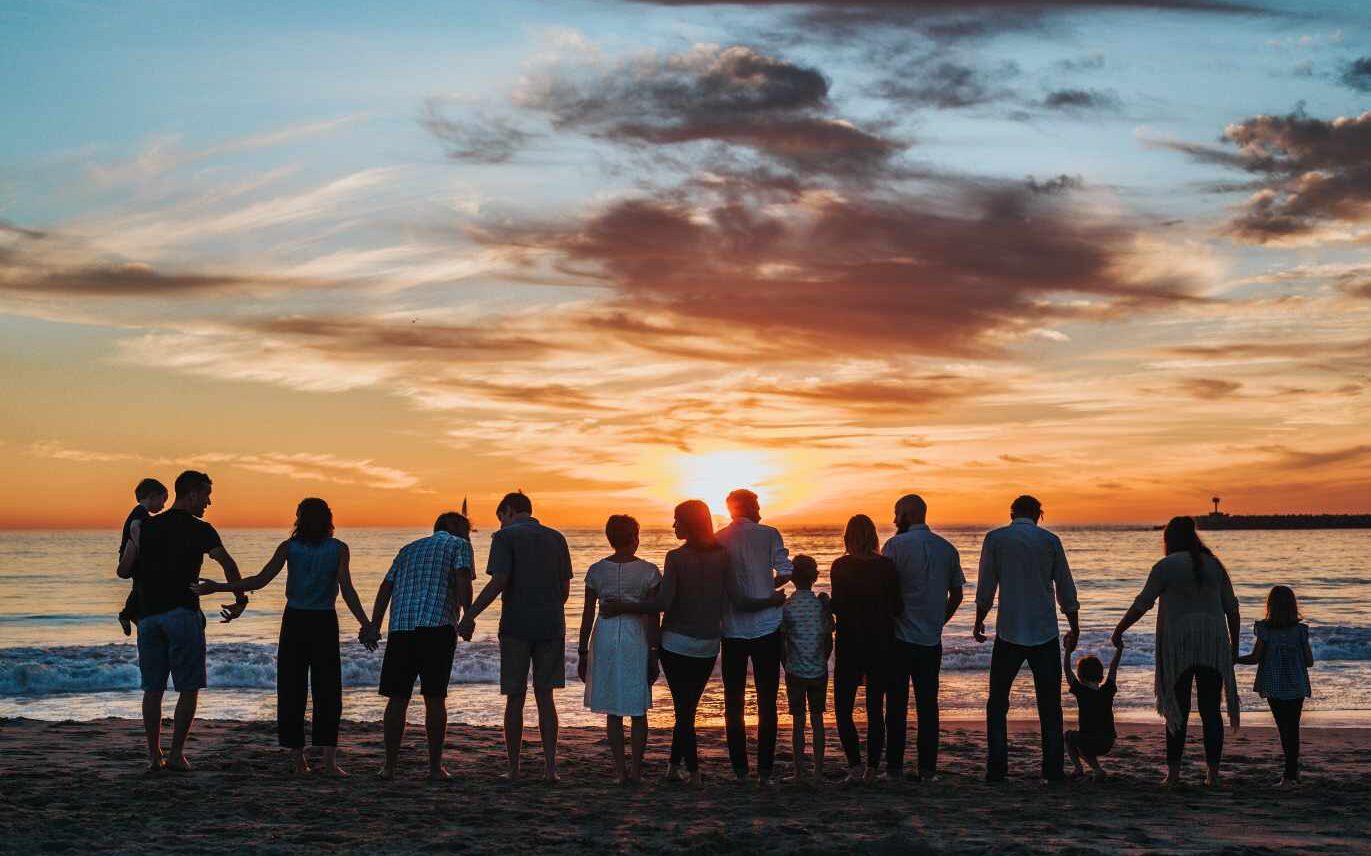 With everything that is going on in the world right now, we have all felt the need to be surrounded by our loved ones. Make an effort to spend more time with your family and friends.
Whether you go on more trips together or simply start a Friday night dinner ritual.
10. Have A No Social Media Day Every Month
This can drastically improve your mental health. And 24 hours per month isn't a big ask. Turn off your phone, get away from distractions and start living in the present moment.
11. Start New Year's Resolutions With A Journal
What better way to record your year than in a journal? Grab a simple notebook, pen and write down your thoughts. Try bullet journaling if you're a creative person.
Journaling helps you become more self-aware, declutter your mind, and process your thoughts more effectively.
Related post : 8 Powerful Benefits of Journaling
12. Quit One Bad Habit As A Simple New Year's Resolutions
I'm sure you already know which bad habit you need to break. Or get ideas from this list:
Reduce screen time
Stop Complaining
Avoid Junk Food
Stop making excuses
Stop waking up till late hours
Cut down sugar intake
Begin by quitting one habit at a time. Don't try to tackle them all at once.
13. New Year's Resolution To Drink More Water
This is the most popular new year's resolution, and rightfully so. Grab a one gallon water bottle or use an app to keep track.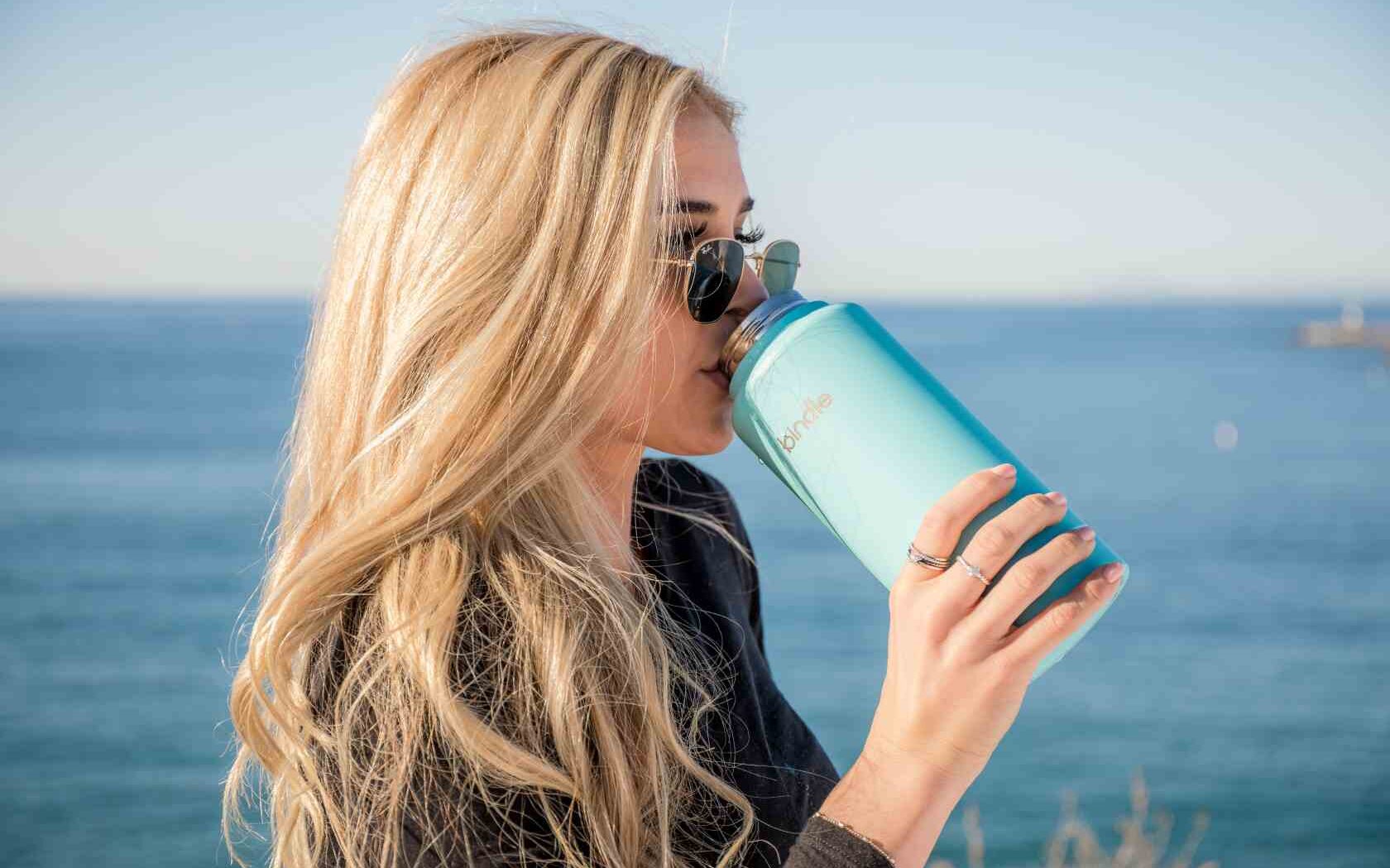 14. New Year's Resolution To Stick To A Diet
I know this one's been on your list for so long, it's time to commit to it. Choose a diet that will help you maintain your health. You don't have to go crazy; simply avoid junk food on weekdays or limit your sugar intake.
15. Plan Your Budget
Set some short term and long term financial goals. And start planning to achieve those goals. List down all your expenses and bills and the savings you hope to have by the end of the year. Also, list the reason for each saving, like anniversary trip, school, health emergency to motivate yourself.
You can also use an excel spreadsheet template or apps like mint.
16. Fix Your Sleep Schedule
Studies have found that there's no such thing as a night owl. It's only the blue on your phone screens and your distracted minds that are keeping you awake.
Put your phones down, make yourself a cup of tea, and give your body some time to fall asleep. Begin by waking up an hour earlier and gradually work your way up.
17. Start Moving Your Body
Between the desk jobs and long commutes, we hardly move our body. And, thanks to the work-from-home culture, it's now easier to stay in bed all day. Start moving your body more often. Walk your pets. Use stairs instead of elevators. Do your part.
18. Practice Meditation to Lower Stress
Meditation can help you get in the right mindset and reduce stress. Today, it's critical to take some time away from the noise and sit in silence. Set aside some time during your day to meditate.
It may be difficult at first. Use apps such as medito (free app) and headspace to help you.
19. Volunteering As A Simple New Year's Resolutions
Begin giving back to society and watch your feelings of gratitude grow. We feel our best when we help others. So, find a cause that interests you and start volunteering.
20. Become A Plant Mom
So many people have got into plants last year. Get some indoor and outdoor plants to bring some positive energy into your home.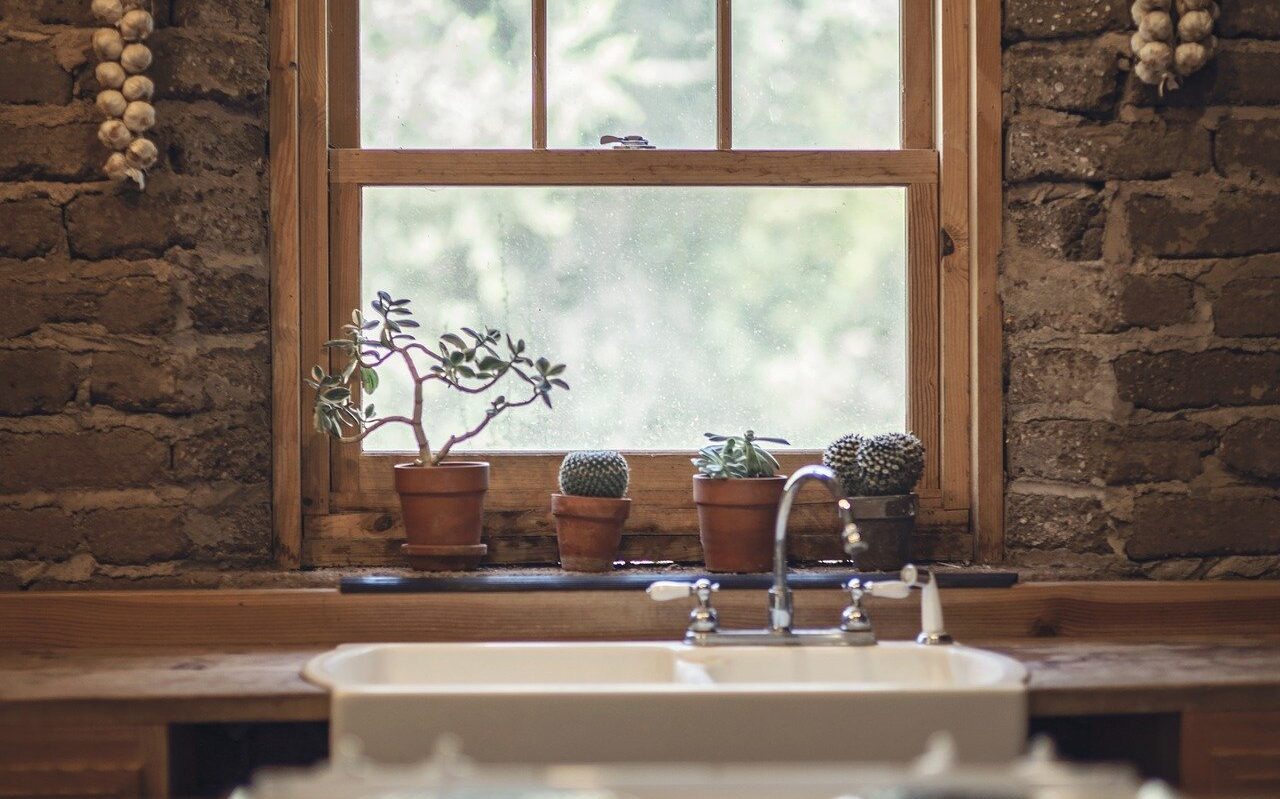 21. Do Meal Planning
I understand that takeout is easier and more convenient, but cooking meals at home will save you money and keep you healthy. And it can also be very convenient if done correctly. Use paparika app to create monthly meal plans.
22. Start Investing More
For God's sake, it's 2021! There are a million different ways to invest and grow your money passively. Make use of the online world to boost your earnings.
If you don't already, learn about investing.
23. Learn A New Skill / Language
Set a goal to learn a new skill this year. For example, cooking, painting, learning a new language, or playing an instrument.
Use platforms like udemy. Apps like duolingo are very useful to learn a new language quickly.
24. Find Time For Self-Care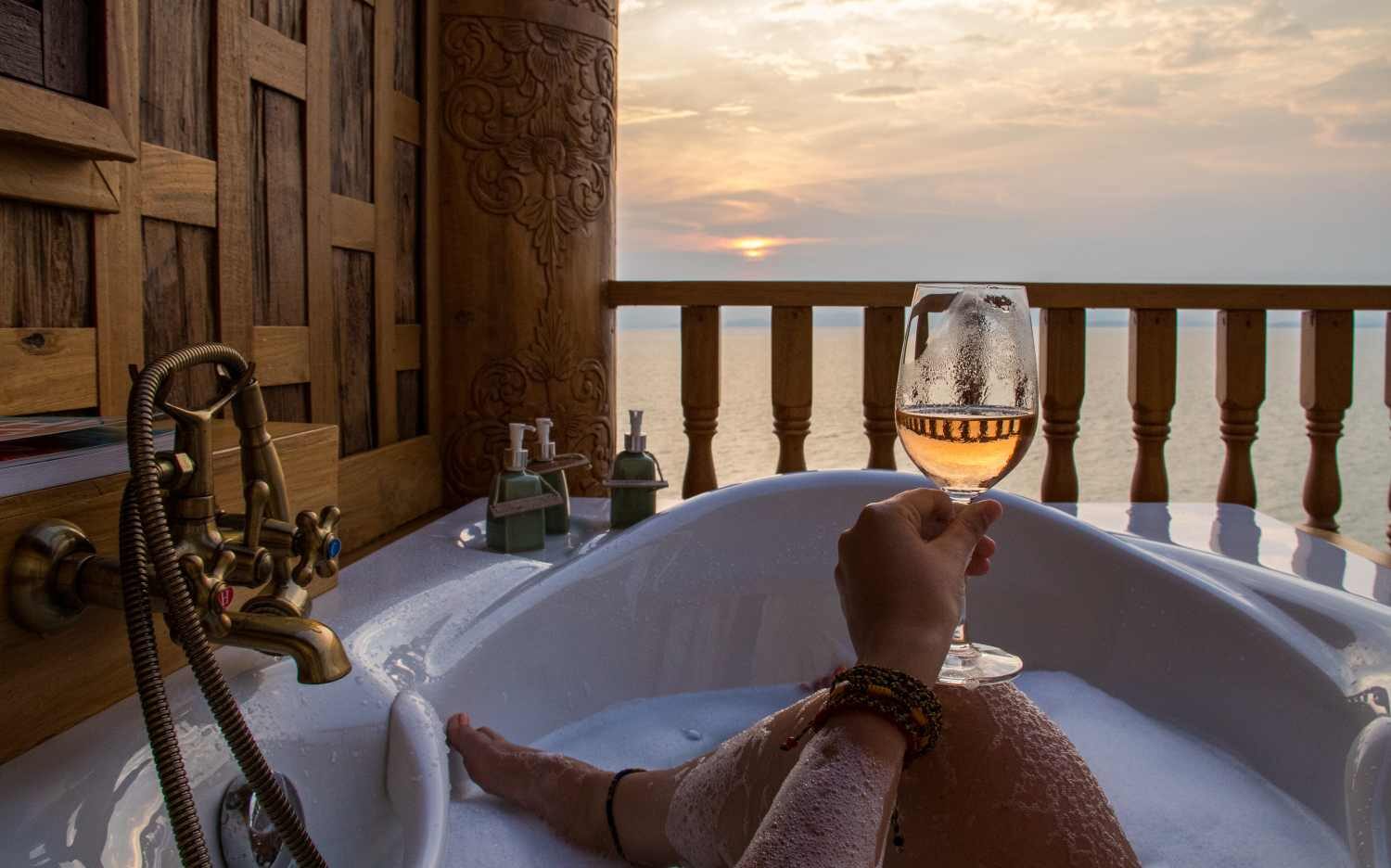 Taking care of yourself isn't selfish. In fact, someone who does not know how to care for themselves will be unable to care for those around them.
Sure, take a bubble bath, light some scented candles, apply a face mask, and indulge in your favourite dessert. But self care is more than all this. Start taking care of your mental health by journaling, meditating, and laughing more frequently.
Related post : 7 Day Self Care Challenge
25. Start A bullet journal
If you don't enjoy writing, bullet journaling is the way to go. Grab a dotted notebook, some colored pens and let yourself be creative. You can create a theme for each month, build habit trackers, color code personal and professional tasks and more.
Get a personalized one or a simple dotted notebook to start bullet journaling.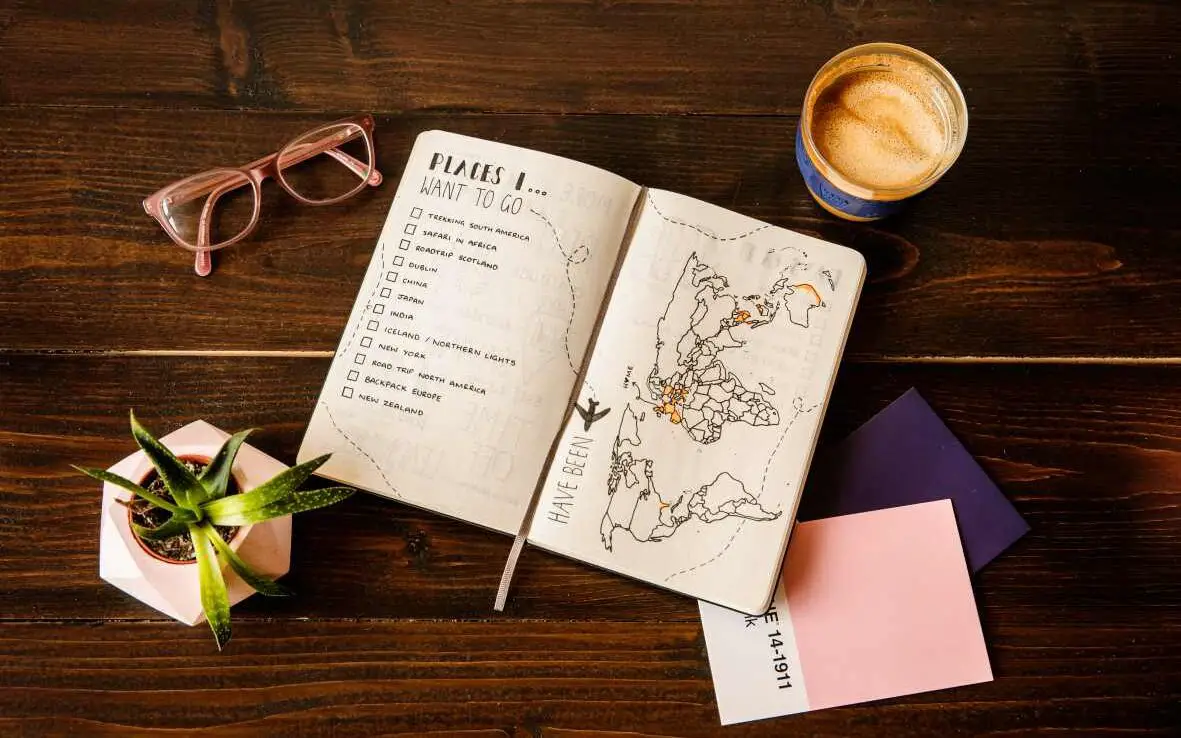 26. Schedule Time For Things You Love
Be intentional about doing more things that you love. Get rid of the "I'll be happy when I do this.." attitude. Schedule time for hobbies, spend time with loved ones, seek new adventures, and start saying yes more often.
You are not just here to pay bills and die.
27. Get Rid Of Unnecessary Stuff
We've all learned to survive in our pajamas and home cooked meals, thanks to multiple lockdowns. So, this is the right time to start living a minimal lifestyle. Get rid of unnecessary stuff, like your clothes, furniture, makeup etc. Share it with your family, or donate it.
28. Become A Pet Mom
Pets can fill you with joy, love, and laughter in no time. Get (or adopt) a cat, dog, genie pig, or any other pet to brighten your life.
29. Enroll In A New Course
Enroll in courses on udemy or skillshare to improve your personal or professional skills. For example, learn calligraphy, take a journaling course, or a new programming language.
You also do certified courses and build your resume.
30. Start Using Habit and Mood Tracker New Year's Resolution
Trackers can be both informative and fun. Make a list of the daily habits you want to track and use a habit tracker to see where you fall short.
Similarly, use a mood tracker to keep track of your mood throughout the day. This can be very insightful to learn what makes you happy and what triggers you.
You can use apps like reflectly or a traditional mood tracker.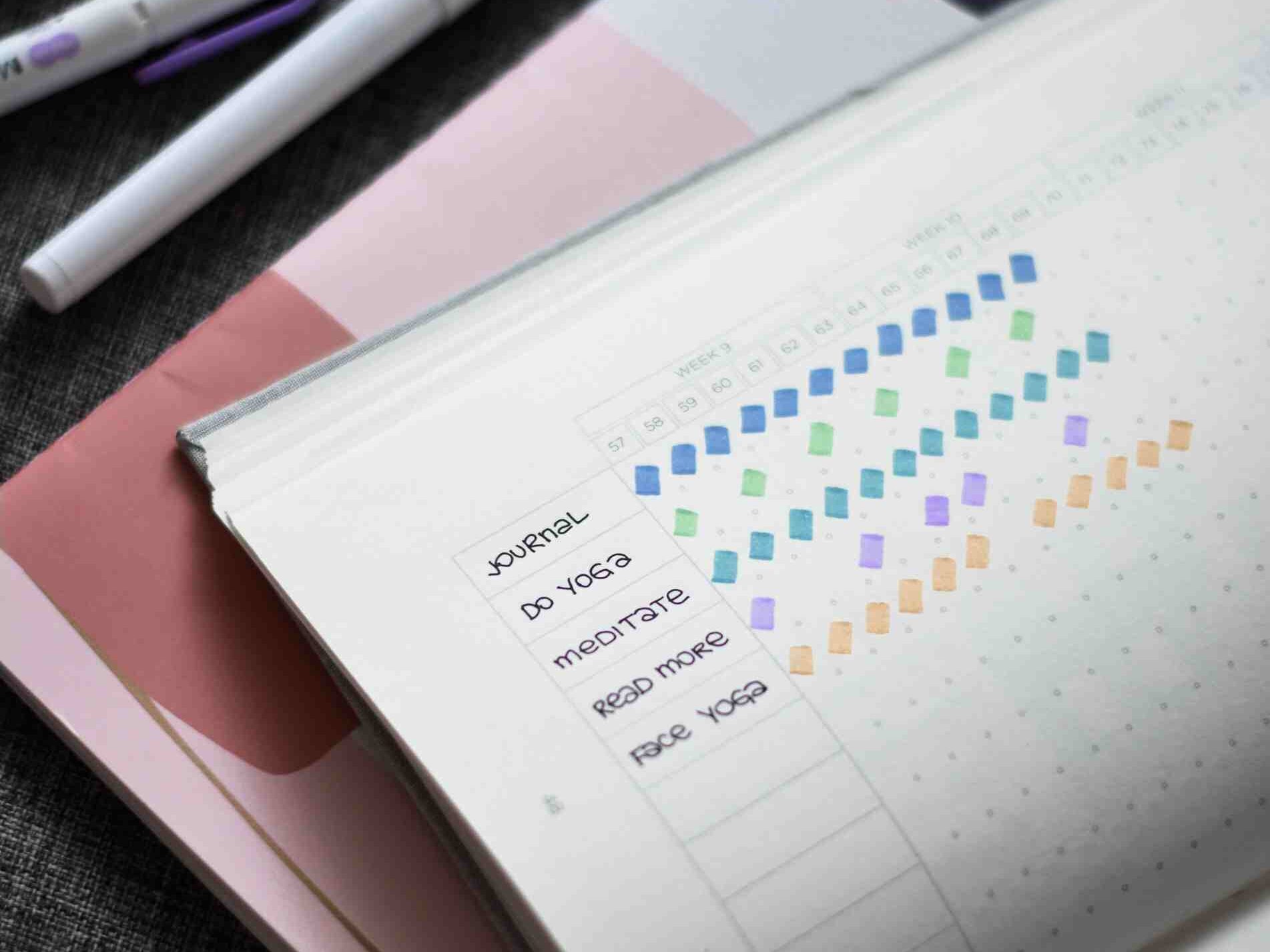 31. New Year's Resolution For Productivity
If you want to make the next year your most productive year, make it a new year's resolution to learn time management. Using planners and to-do lists can help a lot. Start doing monthly, weekly and daily planning.
According to 'Pareto Principle', 80% of your outcomes (or outputs) result from 20% of your efforts (or inputs). Therefore, learn to prioritize the important tasks that'll generate 80% results.
32. Plan A Good Vibes Day
Create a good vibes list, where you list down everything that makes you happy. For example, going to the gym, family dinners, baking, watching the sunset, watching your favorite Netflix show, basically everything.
Then, whenever you plan your day, schedule as many things from this list as possible. This way, you'll have something to look forward to everyday.
33. Focus On Yourself More
Make yourself a priority. This year, don't just let "New year, New Me" be a motto. Take it seriously and start working on yourself. Even if it means saying no to friends, skipping parties, or taking care of your needs first.
34. Start A Side Hustle
If you have a new project on your mind, start working on it. If you want to leave your current dull job, make a transition plan. Or if you just want to make more money, start a side hustle.
There are so many ways to make money online today. Explore your options and choose a way and start making passive income. Here are a few options to consider:
Podcasting / You tube
Book Reviews
Print on Demand
Investing in Real Estate
Affiliate marketing
Making an online course
35. Plan A Vacation For A New Year's Resolution
We can all use one, right? Plan your dream vacation, put it in your vision board, and let it be your motivation to work hard this year.
36. Make A Cleaning Schedule
A messy space leads to a messy mind. Therefore, it's important to clean your space regularly. And the best way to do this is to schedule some time to clean.
Create a schedule that works for you, whether it's 10 minutes per day or a deep clean once a week.
37. Practice Affirmations As New Year's Resolution
If you really want to boost your self confidence, make a new year's resolution to practice affirmations. Affirmations are positive statements that you repeat to yourself to store them in your subconscious mind.
And they might sound lame in the beginning. But try to find your mantra – something that truly speaks to you and gives you chills – and watch how you change in a year.
Related post : Write Affirmations that Work For You
38. Start Practicing Yoga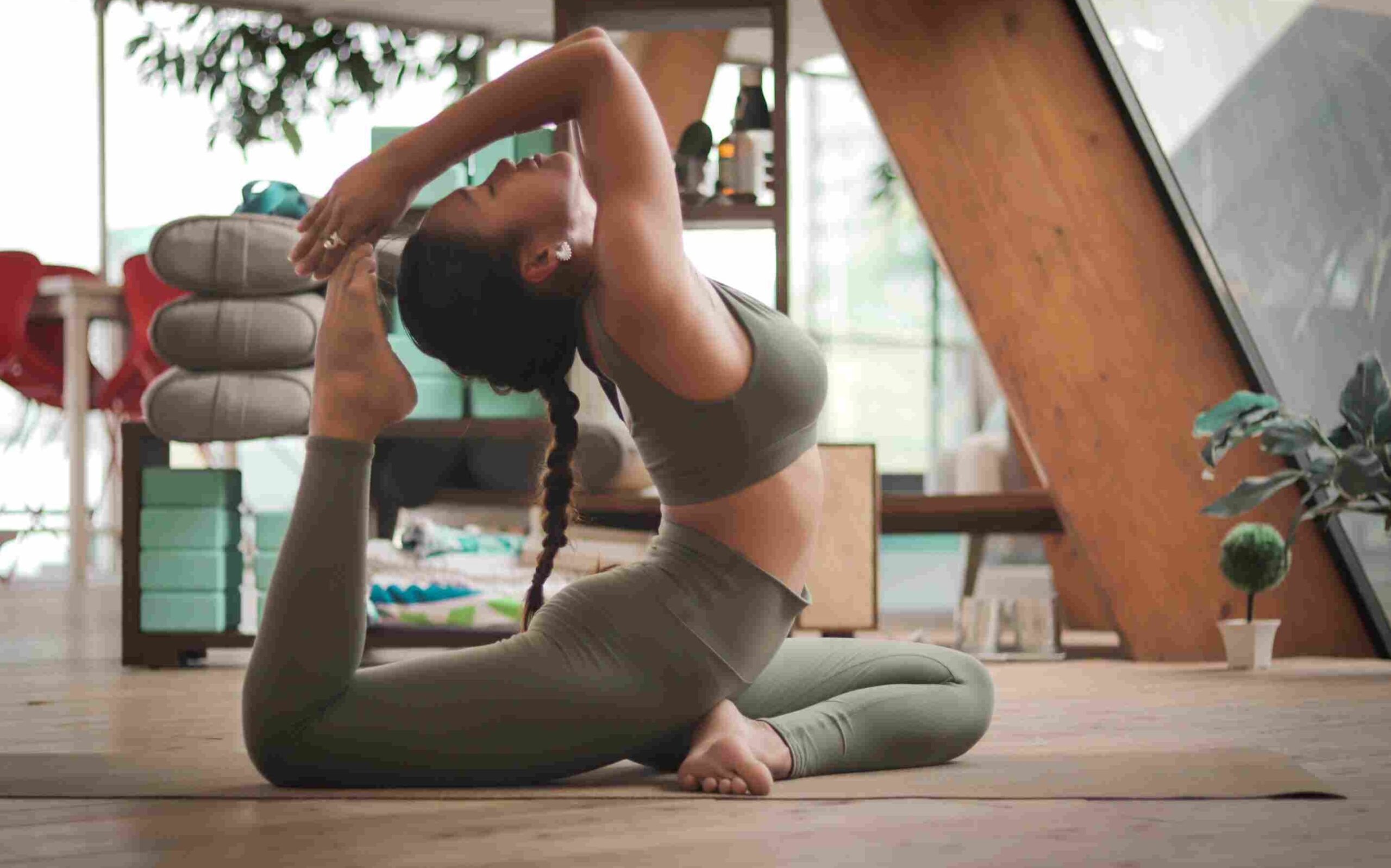 Yoga helps you destress, exercise, be more flexible, and bring a sense of calm. And morning yoga an really lift your mood for the day.
I really enjoy Adriene's yoga routine.
39. Mark All The Important Dates
Mark your calendar with all important meetings, birthdays, and anniversaries. So you don't have to send an apology card every time you forget a friend's birthday.
Use google calendar to send you a notification or a regular planner.
40. Start Theming Your Days
Start theming your days to boost your productivity. For example, if you own a business, you can plan your work as follows:
Mondays & Tuesdays – Content Creation
Wednesdays – Meetings
Thursdays – Affiliate Projects, Extra work
Fridays – Admin Stuff
Saturdays & Sundays – Plan the Next Week and Rest
41. Upgrade Your Closet
Give your closet a makeover. And by this I'm not asking you to go on a shopping spree. Deep clean your closet, you can try the Konmari method. Make two piles : donate and keep pile.
And then, if necessary, buy new clothes.
42. Try a New Look
Getting a new hairstyle is the simplest way to symbolize change – this is true for all of the girls. Life is too short to keep wearing the same old hairstyle every year.
43. Make Your Bed Every Morning
This is such a small thing, but can have a massive impact.
"The way you do one thing is the way you do everything."
If you're not finishing the simple task of making your bed after waking up properly, you're probably falling short in other areas of your life as well.
44. Spend Time In Nature Everyday
Getting outside has a calming effect on our minds, even if it's just for 5 minutes. It allows you to take a break from your computer and phone screens and look around at the real world. Spending time in nature can help you destress.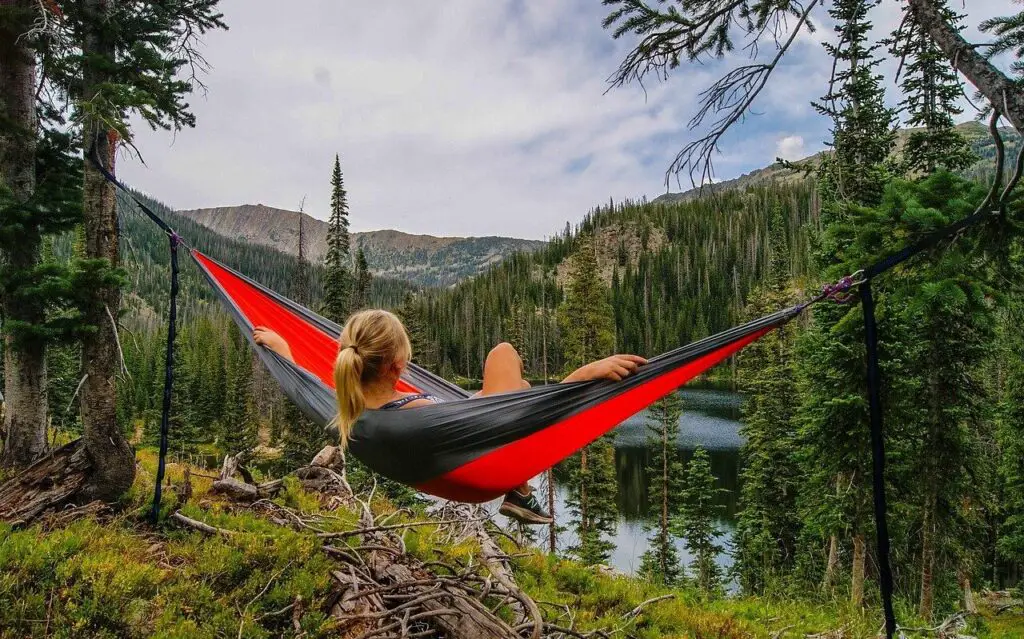 45. Record One Second Of Your Day Daily
I came across this idea on Pinterest and thought it was very interesting. For a year, record one second of your life every day. And it'll be amazing to look back and see your journey.
46. Start A New Hobby
Take up an old hobby or begin a new one. Be it cooking, reading, skateboarding, or painting. The goal is to do more of the things that bring you joy. And start falling in love with your life.
47. New Year's Resolution to Eat Less Junk
Who doesn't enjoy a good burger or a cheese burst pizza? However, are you aware of the harm they cause to your body? It's safe to say that limiting junk food is a good New Year's resolution.
Avoid high-calorie snacks, sugary drinks, and processed foods.
48. Celebrate Your Achievements More
Stop complaining and start appreciating. You don't need to be so harsh on yourself. Forgive yourself for your mistakes and start appreciating your efforts more.
Make it a resolution to celebrate all your victories this year (big or small). And see how that inspires you.
49. Start Listening To Podcasts
Podcasts are my new favorite form of learning and entertainment. You can listen to them while driving or cleaning the house. Here are a few personal development podcasts I listened to last year,
50. Practice New Exercise Routine
Whether you want to get back into it or you're new to it, this is the ideal new year's resolution. Try new forms of exercise, such as cycling, swimming, yoga, or dance. Experiment with new things to spice up your routine.
51. Smile More Often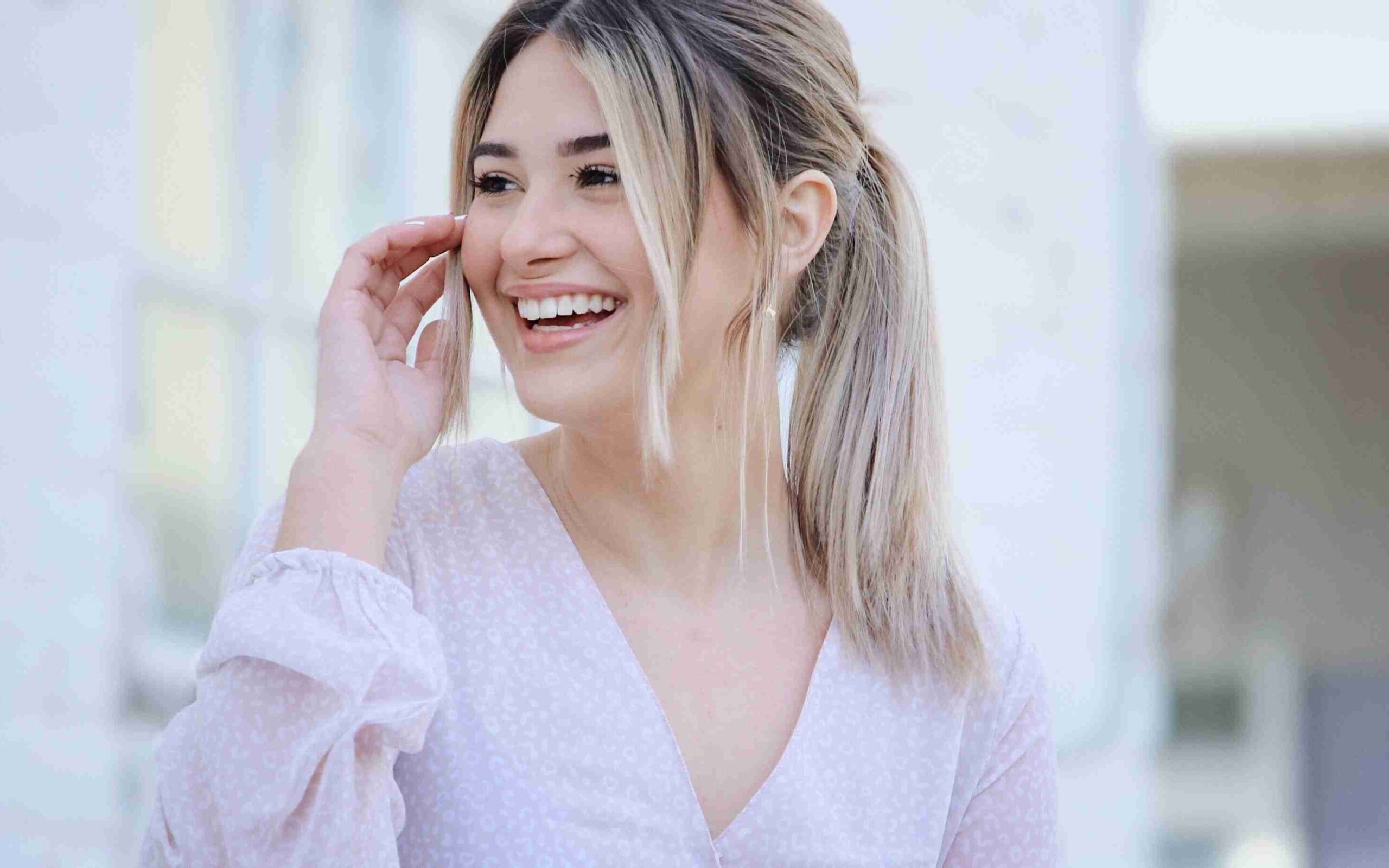 This is the simplest new year's resolution on the list, but it also has the most positive impact. Smile often because a) it's beautiful, b) there are so many reasons to smile, c) you might just make someone else's day, and d) when you smile and send positive vibes into the universe, the universe returns them to you.
52. Start Waking Up Earlier
There's something so peaceful about waking up while the rest of the world is still sleeping. It's the best me time you can have. No noise, no distractions, no phone calls or message alerts.
Staying Consistent With New Year's Resolution
Choose a few (maximum five) new year's resolutions from the list and really commit to them. Do not focus on too many at once. Concentrate on small, consistent changes.
Make resolutions while keeping the end-of-year goal in mind. You don't have to stick to them just until February. Set a goal for what you want December to look like.
Comment down below your new year's resolutions, and make 2022 your best year so far!