Here's a list of productive things to do at home when you're stuck in the cycle of boredom and guilt.
Disclaimer – This post may contain affiliate links, which means I'll receive a commission if you purchase through my link, at no extra cost to you.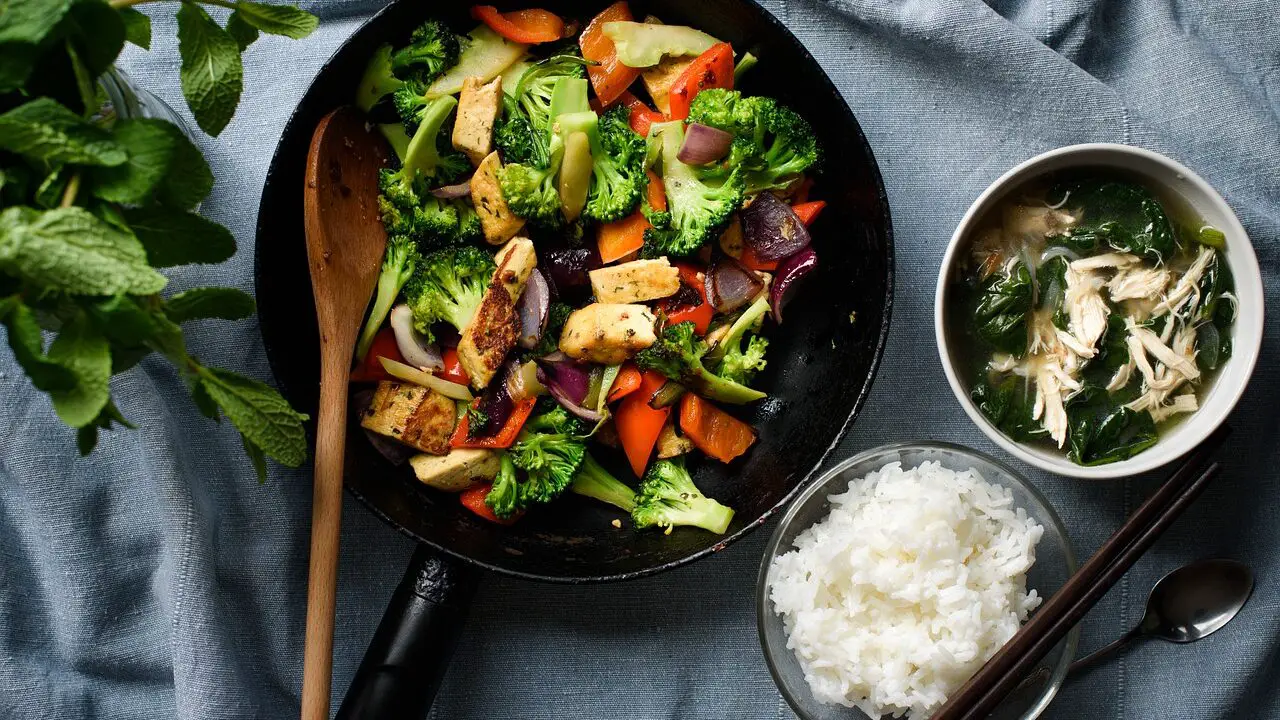 In the past few years, we've shifted to doing everything front he comfort of our homes. From taking classes online and working from home, to grocery shopping and socializing. While it's comfortable to a certain point, it can also get repetitive and boring pretty fast.
We get into this sluggish state where we feel like doing nothing except for mindlessly scrolling through Instagram reels. And then we feel guilty about doing that. And we keep spiraling in that circle.
It's not easy to get yourself to do something productive in this situation. That's why it's best to pick up some random tasks here and there and start with them first.
33 Productive Things To Do At Home
Here's a list of productive things to do at home when you're bored to the core.
1. Try A New Recipe
Try a viral tiktok recipe – they're simple and fun! Have you tried making the oreo mug cake? Or get yourself an Ali Sagle's cook book – it's filled with low-effort recipes (as he likes to call it). And the cover's so pretty, it's the perfect interior décor item for the side table. https://amzn.to/3vOhOnM
2. Digital Declutter
Is your gmail always out of storage? Better unsubscribe and clean your inbox. While you're at it, delete unnecessary files and folders from your system. And take backups of everything necessary.
3. Listen to a motivational podcast
Podcasts are the best things to motivate yourself and are filled with soo much information. Here are some podcasts that are bound to motivate you every single time :
You can also check out the guest podcast I did. It's all about how prioritizing yourself impacts your relationships.
4. Do Your Laundry
Organizing your house is one of the most productive things to do at home. Replace your bedsheets. Wash your dirty laundry. And sort them in the order you intend to wear them next week.
5. Cleaning & Organizing Your Pantry
Next stop, kitchen! Clean and organize your pantry. Switch your spice containers and add labels to the boxes using a label maker.
6. Grocery shopping
Meal planning and grocery shopping are my favorite productive things to do when bored at home. Make a meal plan for the coming week, go grocery shopping, and prepare all of your meals ahead of time. https://amzn.to/3w6vSYN, https://amzn.to/3P1LFkp
7. Go On A Walk
Walks are the best way to get yourself out of the funk. Paired with a nice podcast(see #3) and you're good to go! This is one of the productive things to do everyday.
8. Planning a trip
If you want to go on a trip once you're out of the house, now's the time to plan it! Search for flight tickets, hotel bookings, prepare an itinerary. And who knows, maybe you'll get a solid deal?
9. Bullet Journaling
Looking for productive things to do when bored at home while also being creative? Try bullet journaling. And get your life organized with some beautiful bujo spreads.
Related Post : How To Bullet Journal For Not-So-Creative Beginners

10. Brain Dump
Basically, journal down your thoughts on why are you feeling unproductive and the reason behind it? It's better to be self aware, if you don't want to fall back into this cycle of unproductivity and guilt.
11. Read A Book
Whether you read fiction or non-fiction, both are the perfect kind of productive things to do when bored at home. You'll learn something both ways! I've mentioned my current reads above.
Related Post – 10 Books To Read In Your 20s That You Can't Miss Out
12. Plan To Get Sh*t Done
What is something you know you should do but have been putting off for a long time? Do it right now! Also, make a list of everything on your list and prioritize it.
13. Organize Your Tasks
Come up with a plan to tackle this list one by one. These open loops (things we put off until later) often occupy a lot of our mental space. Organize them using a planner or google calendars.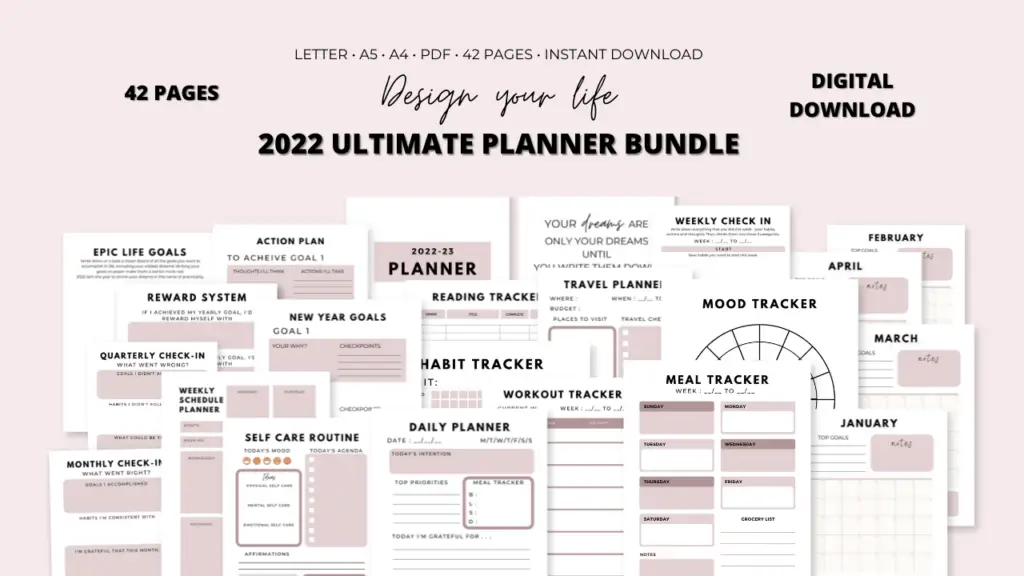 14. Create A Routine
Create a routine by making a list of healthy habits to start and productive things to do every day. Having a morning routine that motivates and inspires you can increase your productivity 10 folds.
Related Post : 8 Things To Do Before 8 A.M.
15. Notion Organization
Notion is a digital 'life organization' tool. You can literally organize your entire life – from goals to habit tracking, to journaling and updated resumes, Notion has got you covered.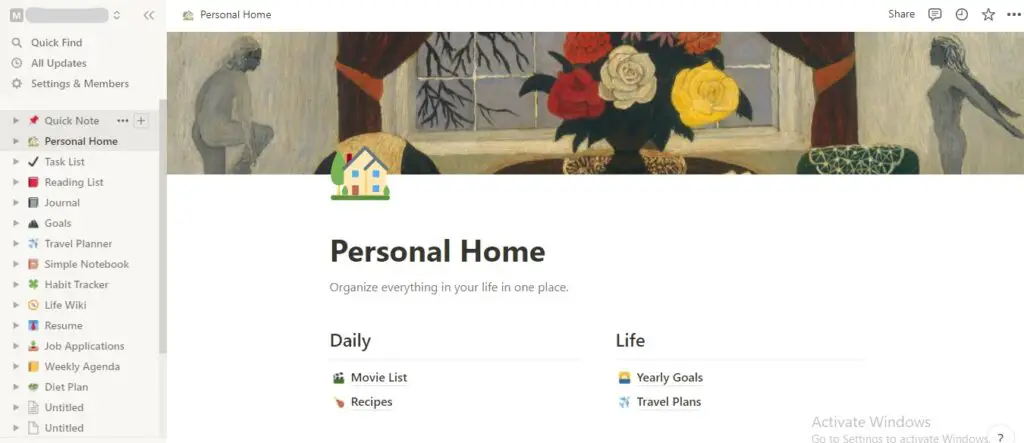 16. Shopping list
I always go around the house thinking of things I should buy to make my life easier. It's time to make a list of all those things, and go shopping to intentionally make your life easy. I always say, "Don't make life harder than it needs to be!"
17. Bucket lists
Make a bucket list for the season. I have a huggee summer bucket list! You can also sit down with your friends and create one together.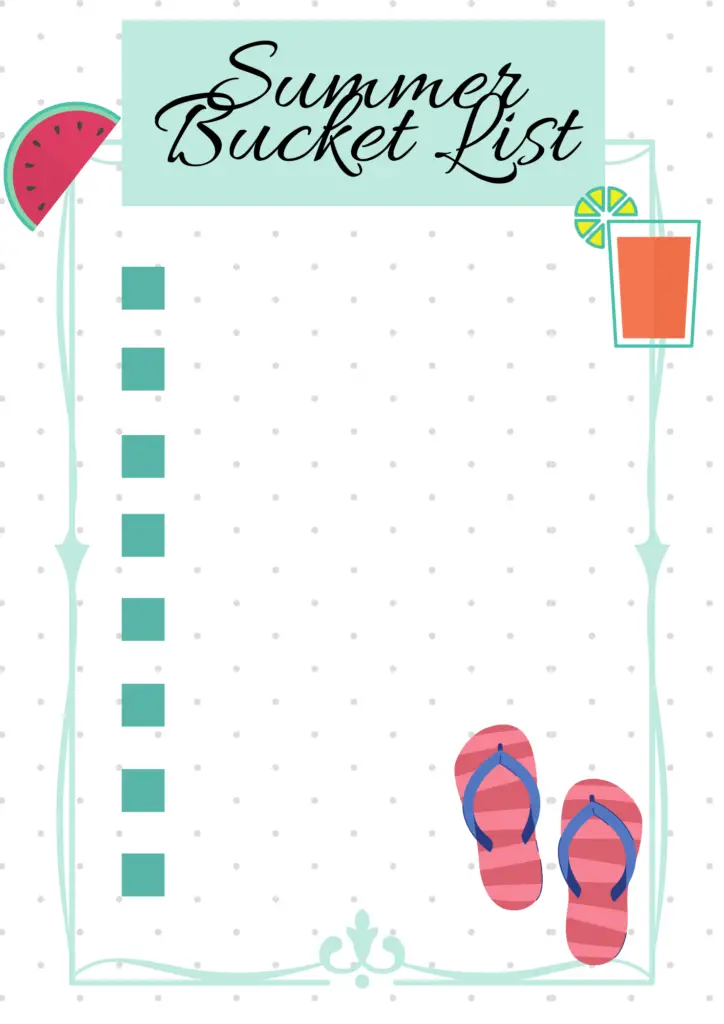 18. Skincare Organization
Organize your makeup and skincare that's always lying on the table (guilty). Throw away the expired products. And donate the ones you don't use. Get yourself a vanity to keep things orderly.
19. Self Care Pamper Day
Before you have any doubts, let me state this, "Self Care is Productive." And you don't have to feel guilty for prioritizing yourself. Do your nails, put on a facemask, and lit a scented candle.
20. Clean Your House
When you don't feel like being productive, the simplest way to get yourself out of it is to complete a small 10-minute task. Set a timer for 10 minutes, clean your house, and you'll be in a much better mood by the end.
21. Workout
Workout for 15 minutes. Just a few stretches will suffice. Exercises are the most productive things to do at home, and they'll put you in a good mood which'll end up making you even more productive.
22. Book Your Appointments
Make all your appointments for the month, whether you want to get your nails or hair done or go to the doc. Organization tasks are the perfect answer for productive things to do when bored at home.
23. Catch Up w/ A Friend
We don't get time to catch up with our friends and family when we're busy outside. Use this time to facetime your friends and family.
24. Set some goals for the next week or so!
You'll only be in a state to set some weekly goals when you have a little bit of momentum going. If you're past the sluggish stage, set 3 weekly goals for the week. Create an action plan and go for it!
25. Start a challenge with a friend
Now that you have the momentum going, don't give it away! Start a challenge by yourself or with a friend that'll help you push and improve yourself.
Take this 7 day challenge that's meant to take you from lazy & stuck to confident & thriving!
26. Do a puzzle for adults
Doing recreational activities outside of scrolling your phone will automatically make you more productive, because they help you be more mindful. Try something like a puzzle for adults.
27. Enroll in a course
Learning and improving yourself is one of the best productive things to do. And what better than taking a productivity course on 'How to achieve your 90 day goals faster?'
28. Learn a new language
Learning a new language makes you smarter and more interesting! I've also included this in the list of hobbies for people in their 20s.
29. Gardening
Gardening will make you learn a lot of new skills. And also keep you healthy. And it's a productive thing you can do everyday.
30. Pick up your hobby
Spend time reconnecting with your hobby. And learn more about it. Whether you like playing an instrument, or painting, or dancing. Let your creative juices flow.
31. Volunteer
Use your time to give back to the community. You can go out and volunteer to clean the beach or stay at home and teach kids online for free.
32. Earn money
Try to find different ways to make a side income. There are so many things online that you can start doing to make some extra cash. Example :
Start a blog
Do book reviews
Tutioning
User testing, etc
33. Learn to invest money
Learn how to invest your money in stocks and funds, and other stuff. This productive thing will help you become smart in handling your money!
This post is all about productive things to do at home when you're stuck in the cycle of boredom and guilt.
Related Post