Here's a list of 11 simple morning routine ideas that'll keep you cozy and productive this fall!
Disclaimer – This post may contain affiliate links, which means I'll receive a commission if you purchase through my link, at no extra cost to you.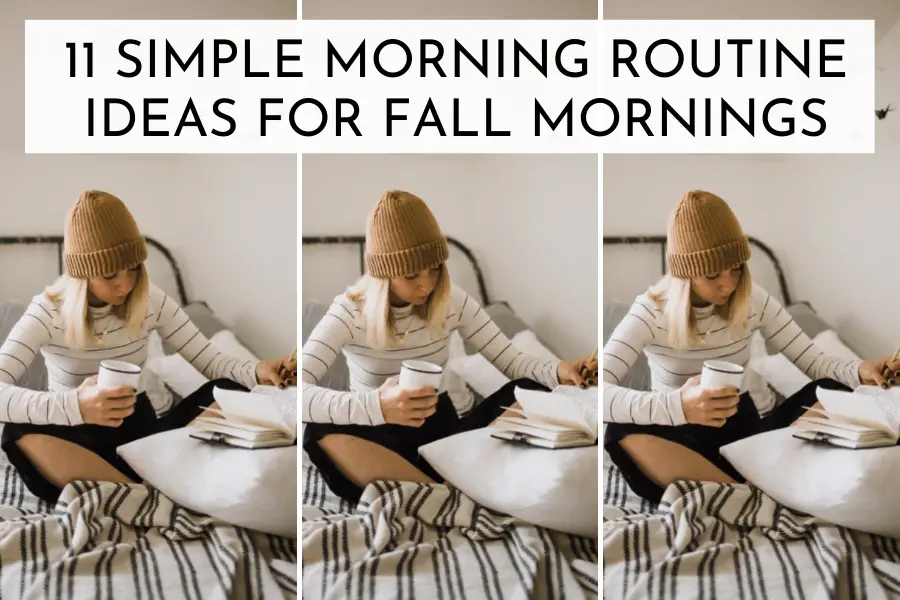 Having a simple morning routine for fall can be tricky. The gloomy and chilly fall weather makes it difficult to get out of bed and throw off the blanket.
I used to feel like my routines will go to trash as fall comes. But I discovered that instead of repelling the seasons and trying to have a one-size-fit-all simple morning routine. It's better to change your routines according to the seasons.
This fall, take your mornings slowly while also having a plan in place so you aren't just getting up 15 minutes before you need to leave.
Here are some great ideas for a simple fall morning routine that will make you feel cozy while also keeping you productive.
1. Wake Up Naturally
Start your cozy fall morning routine with a sunrise alarm clock that'll wake you up naturally. Instead of picking up the phone first thing in the morning to hit snooze and scroll through Instagram.
This sunrise alarm clock gradually lights up your room to help you wake up naturally. It's perfect if you are a heavy sleeper and nothing else is helping you wake up faster.
2. Morning Walks
Walks (while listening to a podcast) are the best thing to incorporate in your simple morning routine. They really helps you clear your mind and boost your energy in the morning.
Although, going on a walk when it's raining outside might not be ideal. But if it's not raining, put on your sports shoes, plug in your earphones, grab a water bottle, maybe even a raincoat (just in case), and go for a therapeutic walk.
Hot Girl Walk Essentials
3. Yoga for days when you can't go out on a walk
Rainy days are no excuse to stay sedentary. Make sure you're moving your body even if it's just a quick 20 min yoga routine.
It'll help you destress and set the tone for the day. Get a cute and handy yoga mat, like this one, so you won't be able to resist your fall morning yoga routine any longer!
4. Fall beverage
Make yourself a hot cup of your favorite autumn-flavored drink, whether you prefer tea or coffee. I first tried this African autumn herbal tea in a restaurant and have been ordering it ever since!
But, before anything else, make sure to drink plenty of water and stay hydrated.
5. Get the cozy vibes with essential oils
Another way to bring that cozy autumn feeling in your simple morning routine is to use essential oils, that will leave your home smelling wonderful.
This Halloween essential oil set from P & J is my absolute favorite. Each of these oils will transport you to a specific autumn memory, and it's a beautiful way to start a relaxing morning.
6. Tidy up your space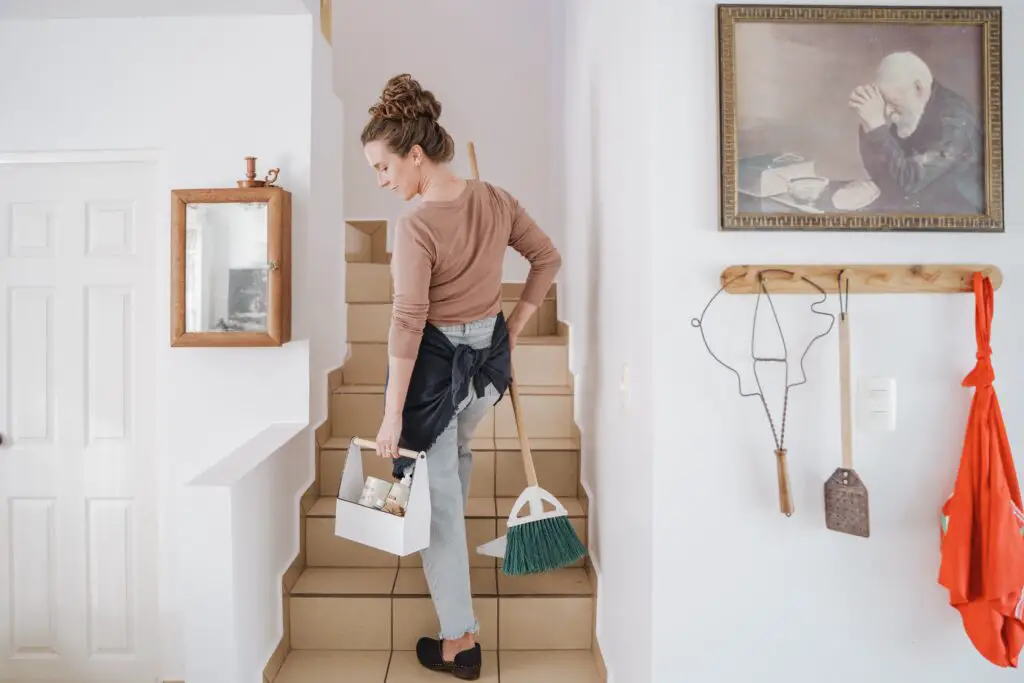 While you let that cozy aroma spread around the house, do some cleaning. When you have a clean environment around you, you can be more productive and focused.
Start by making your bed, cleaning up the kitchen, and, most importantly, organizing your workspace. You're good to go now! You can also include a 15 minute cleaning in your fall morning routine, where you deep clean one section of the house everyday.
7. Cuddle up with a book
Reading and learning is another thing that you should include in your simple morning routine. Grab a blanket and a cup of tea, and curl up with your favorite book.
I prefer reading personal growth books in the morning because I enjoy learning when it's quiet before I get caught up in the daily grind.
Here is a list of 10 books you can't miss out on in your 20s!
8. Gratitude Lists
Gratitude lists are the best things ever. They're so simple and will hardly take 2 minutes of your time, but they leave such a huge impact on your entire day.
Basically, every morning write down 3 things that you're grateful for. And try to be very specific about them. It'll always make you feel more positive and excited about your life.
Here's exactly how to start creating gratitude lists.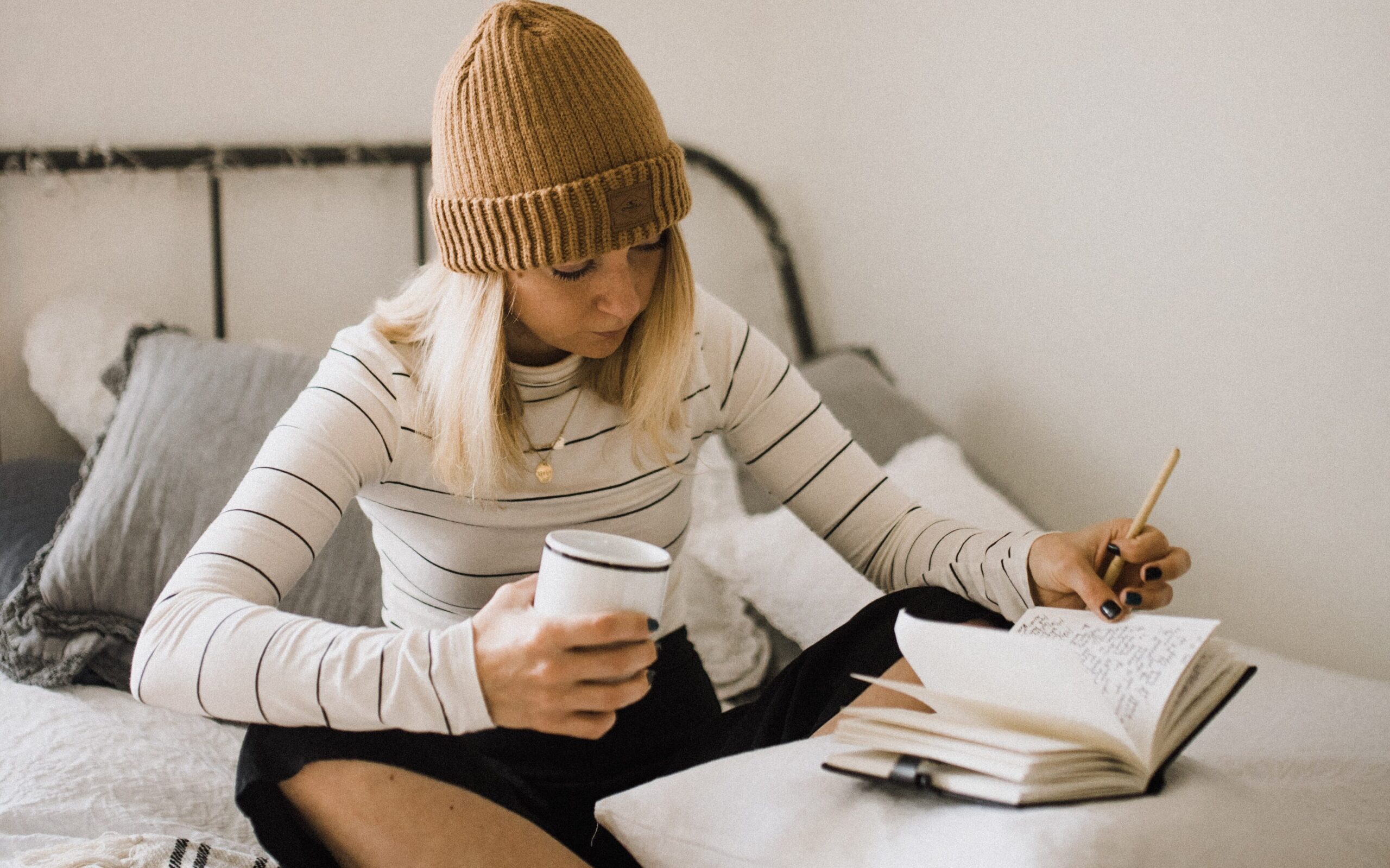 9. Meditate (or just sit with yourself)
You don't always need to be doing something in order to be productive. Sometimes intentionally taking time to sit down and observe your thoughts is actually more beneficial.
You've no idea how a 15 minute meditation will make you feel more relaxed and in control of your days. If you're just starting out, try the medito app. It's completely free.
10. A Nice Long Shower
'Tis that time of the year! You have all the excuse to take a nice long hot shower. Having a proper beauty bath in the morning makes the body feel great and relaxes your mind.
Even if you're adding nothing fancy to your shower routine, you should try this Himalayan salt body scrub. Your skin will thank you.
11. Plan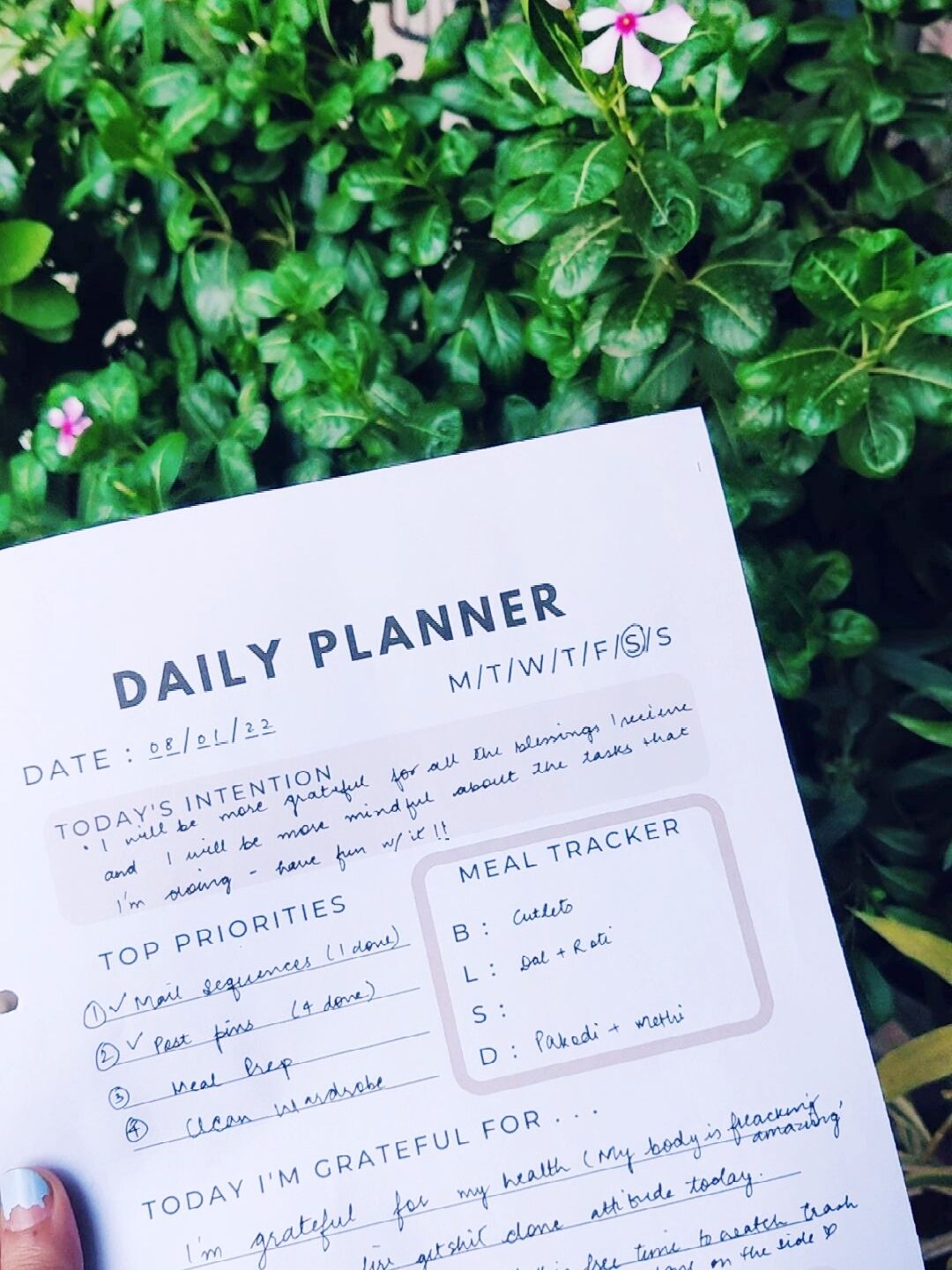 Plan everything out before you start your busy work day. Writing things down on paper will help you clear your mind and prioritize better.
Planning helps you take control of your day, instead of doing whatever you're asked to do.
Make a to-do list of everything you need to get done today. Then, prioritize your top three non-negotiable tasks and go get it!
Here's a list of 11 simple morning routine ideas that'll keep you cozy and productive this fall!
Related Post