This post is all about fall self care ideas that are so simple you wish you tried them sooner!
Disclaimer – This post may contain affiliate links, which means I'll receive a commission if you purchase through my link, at no extra cost to you.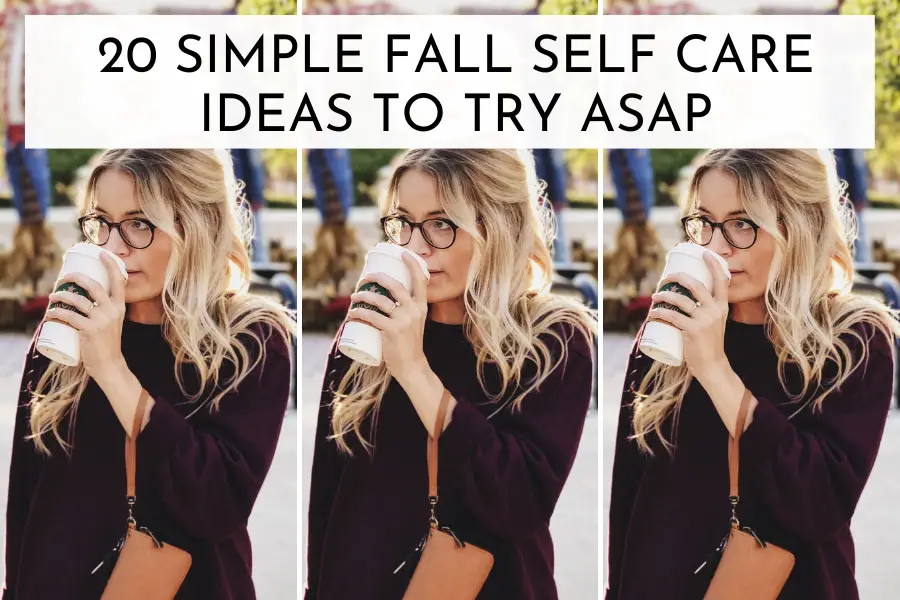 Fall comes with an end to the vacays. Which means busier schedules, shorter days, and overwhelming holiday preps.
Which also means that you need to find simple ways to take care of yourself so you don't loose your S.H.I.T. I've been there!
For the longest time, I used to put self care on the back burner as life gets overwhelming. I mean, who's got time to spend 3 hrs on a self care routine daily? Until I tried these quick fall self care tips and omg! It helped me slow down while being more productive, and reduce stress. Of course, there was no going back!
So, here are 20 insanely simple fall self care tips that you'll obsess over! Some will help you relax, others will make you feel good about yourself, while some are just for fun.
Remember, that changing up your self-care routine seasonally is important because going on a beach trip and gardening might not be the best thing to do in the fall. Whereas, drinking a hot cup of coffee, wrapped around in a warm blanket will do wonders!
Fall Self Care Ideas
1. Go on a walk
Hot girl walks are hands down the best form of fall self-care. They're the best way to clear your mind and relax while also getting some movement in your days.
Depending on where you live, if it's still warm outside, catch the last bits of sunshine. Otherwise, put on a hoodie and enjoy the fall breeze.
HOT GIRL WALK ESSENTIALS
2. Go pumpkin carving
A lil too cliche, I know. However, carving pumpkins with friends is always a good idea. Visit a pumpkin patch, gather your supplies, and carve some pumpkins.
It'll help you get creative, tap into your childish energy, and enjoy the little traditions.
3. Mindful break
Be more mindful about the content you're consuming this fall. In fact, you should even try a monthly social detox day. I swear, it's going to change your life!
You've no idea how much social media is affecting your mental health and moods until you stop using it. Try this freedom app to block all your social media sites for a detox day.
4. Seasonal shopping spree
If retail therapy works for you (I doubt it doesn't!), go on a fall shopping spree. Add some warmer colors to your wardrobe. Get this comfy teddy jacket from amazon and I swear you'd never want to get out of it.
You and your partner can also buy matching Halloween outfits (I know, corny but it's also kinda fun!)
5. Take a long hot bath
Nothing a soothing hot bath can't fix! A hot bubble bath is my favorite way to unwind after a long and exhausting week.
You'll love this bubble bath soap from maple holistics, specially if you have a sensitive skin. It'll leave your skin feeling soft and mind feeling refreshed.
6. Have a slow Saturday morning
I find it hard to be productive in the gloomy fall weather. Then all I want to do is stay in bed and drink a pumpkin spice latte.
But I noticed that taking my mornings slowly, i.e., enjoying the weather, sitting on the balcony journaling, and doing other mindful activities, actually helped me be more productive.
7. Have your go-to autumn drink
Fall mornings will be incomplete without a hot beverage. Have a go-to tea (or coffee, whatever suits you) so you can be more intentional about what you're consuming and avoid the morning confusion.
Save yourself some money and get this Starbucks coffee pack so you can make your coffee at home. You need to try the pumpkin spice flavor!
8. Started a new knitting hobby
Taking up a seasonal hobby is an excellent form of fall self-care. You have to give a shot at knitting in autumn. This beginner knitting kit will save you so much time. It also comes with instructions for your first three projects.
9. Learn a fall cocktail recipe
And be the life of the party! You need to try this cranberry margaritas recipe and flaunt your skills on Friendsgiving. It has a delicious fall twist to the classic drink that your friends will love.
These cocktail glasses are so pretty and perfect to use at special events.
10. Declutter & organize your room
Cleaning and organizing is very therapeutic. If you feel overwhelmed, pick an area of your house to clean. Do a target run to decorate your house and get ready for fall.
Here are some fall decor and organizing products to up your game this season.
11. Curl up with a book
It's such a cozy fall self care activity. Reading non-fiction books in the morning is really good way to learn something and expand your mind before getting caught up in everyday hassle.
Also, murder mysteries will be a perfect read for fall. Here are 2 of my favorite books to start with.
12. Start a new fall tradition
This is a fun fall self care idea. Start a new fall tradition this year that only you and your family share! Maybe you all go to a scary house every Halloween. Or host a potluck party at the beginning of each fall.
13. Set some boundaries
Autumn is one of the busiest season. With all the family get togethers, festive vibes, and friends sleepovers happening, you're going to spread yourself too thin.
That's why it's important to set some clear boundaries. Learn to say 'NO' to things that you don't want to do! If you struggle with saying NO to people, you need to ready this book.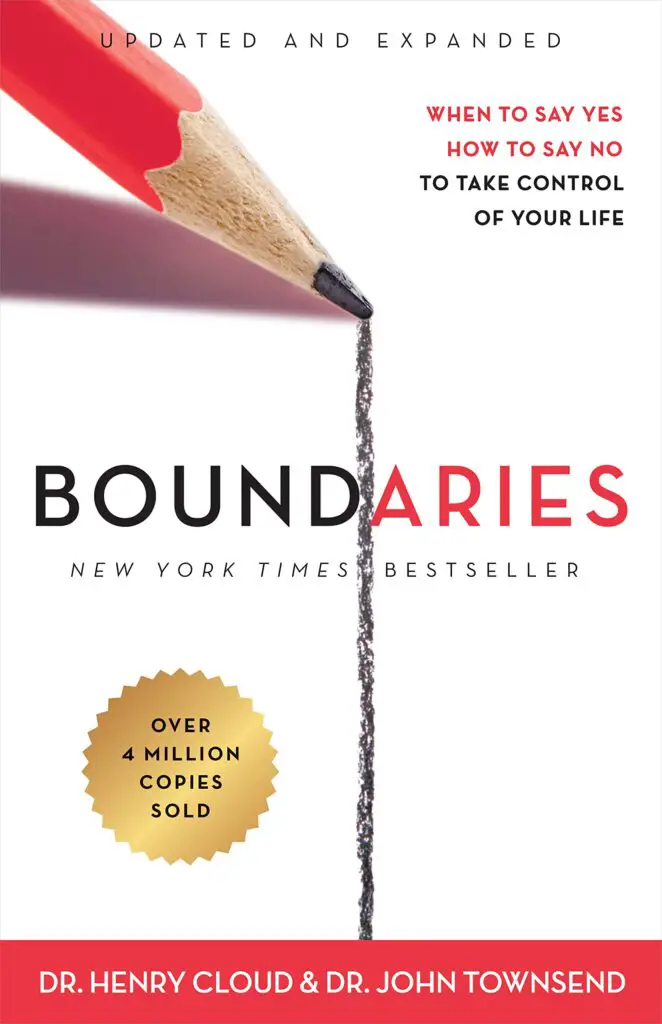 14. Journal your feelings
Fall plans can get a little overwhelming. Whenever you feel too stressed out or confused about things, do a brain dump. Writing down everything that's on your mind will help you destress.
It's the best way to process your feelings. If you're new to journaling, try this 5 minute journal.
Related Post : 30 Journal Prompts To Deal With Stress
15. Movie sesh with girlfriends
What's a better form of autumn self care than binge watching Halloween movies with your girlfriends, curled up in a blanket (maybe also wearing matching nigh suits 😛)
Comment below what's your favorite Halloween movie?
16. Bonfire night
Allow yourself to connect with nature while you are socializing. Gather your friends and family for a bonfire night. Observe the sky, make memories and have interesting conversations.
You can even get some exercise by going on a hike.
17. Baking
Put on your chef hat and bake some delicious autumn delicacies. (Remember last year, when we were all on a banana bread roll?) Baking is also a very mindful activity and helps you release stress.
You need to try this gluten free cinnamon roll recipe! It's healthy and perfect for the cozy weather.
18. Celebrate a new autumn festival
Get into the holiday spirit by celebrating a not-so-ordinary festival. Oct 5th, for example, is celebrated as 'Do Something Nice' day. Take some time to intentionally help someone that day!
19. Create a gratitude list
Taking care of your mental health is an important part of practicing self care. And gratitude lists are the best way to do it.
They hardly take 5 minutes but end up leaving a huge impact on your days. Try this day and night gratitude journal for daily exercises, prompts and reflections.
Related Post : How To Write A Gratitude List
20. track your water intake
Water is often replaced by herbal tea or pumpkin spice lattes in fall to keep you cozy. But make sure you're also drinking at least 8 glasses of water everyday.
Get this 1 gallon water bottle to track your water intake and serve as a reminder.
Self Care is not all or nothing
Remember, you don't need to follow all the 20 fall self care ideas. In fact, trying to do so will only create more overwhelm. Pick 2-3 self care ideas that you think will help you the most.
Experiment with different ideas and make them your own. Even if you only improved your self-care by 5%, you'd be able to see a significant improvement.
This post is all about fall self care ideas that are so simple you wish you tried them sooner!
Related Post