This post is all about how to start reading more and actually enjoy it if you've just started reading as an adult.
Disclaimer – This post may contain affiliate links, which means I'll receive a commission if you purchase through my link, at no extra cost to you.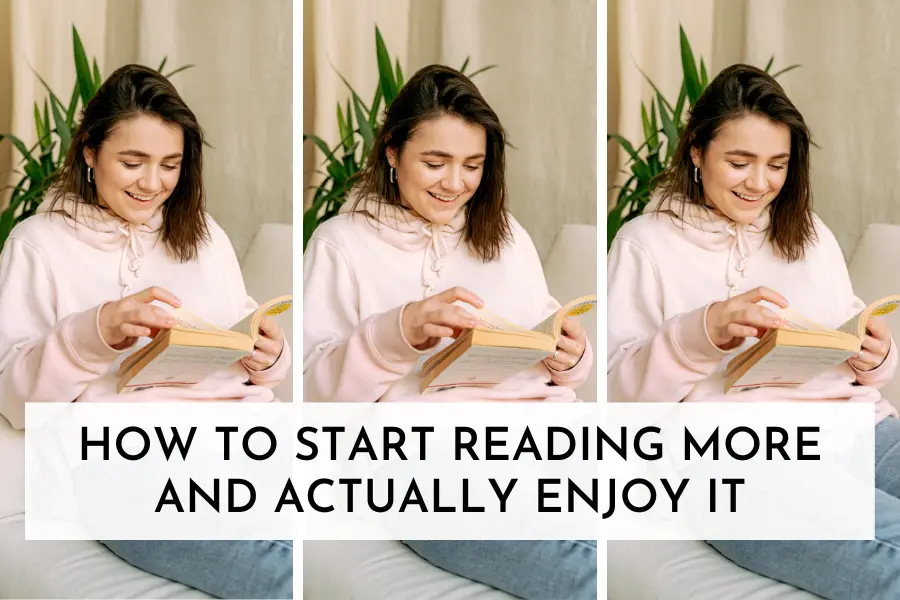 Whether you're just getting into reading and don't know where to start, or have picked up a book here and there, and are finally ready to dive into your Rory Gilmore era, you've come to the right place.
Finding time to read in your busy adult lives can be hard. In between meetings and social events, it's easier to reach for your phone than a book.
So, here are 10 practical tips that every beginner can use to start reading more. And as I always say, once you find a book that you love, there's no going back.
The feeling of looking at the world with different lenses, escaping to another world, and learning new things about life, it's unmatched!
Now, I've had seasons where I finished two books in a week, and seasons where I put a book down for months because life got in the way.
But I've found that reading makes me feel more relaxed, smart, and creative. So, I try to stay consistent with it. And on days when I don't feel like it, I force myself to read at least 10 pages.
Tips on How To Start Reading More
1. Figure out your go-to genre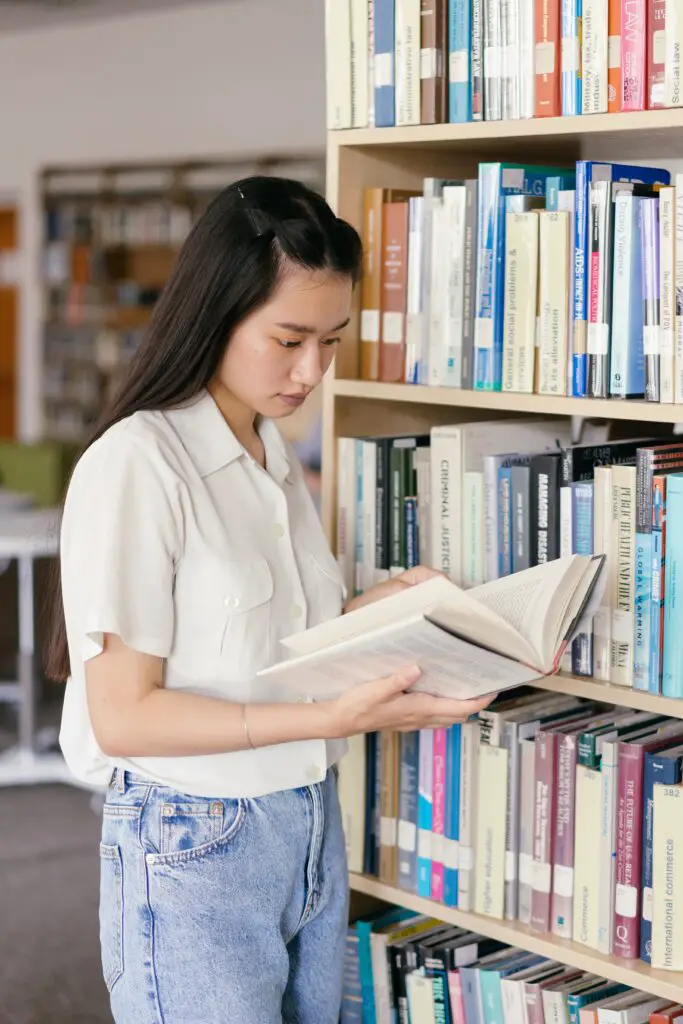 If you're an absolute beginner, read all kinds of books to find out what you enjoy the most.
Of course, your taste will evolve as you get more into reading. I started with self help books and then slowly, started loving fiction too – murder mysteries and thrillers.
But forcing yourself to read something that you don't like (specially in the beginning) will only make you dread reading.
So, get some good recommendations (at the bottom of the post 😉, find genres that intrigue you, and start with that first.
2. Carry a book at all times
You never know when you'll find that small window of reading time.
And if you really want to figure out how to start reading more, you need to make the most of these windows – at work during lunch, at a nail appointment, or during a boring zoom meeting.
Waiting is so much more convenient with a book in hand!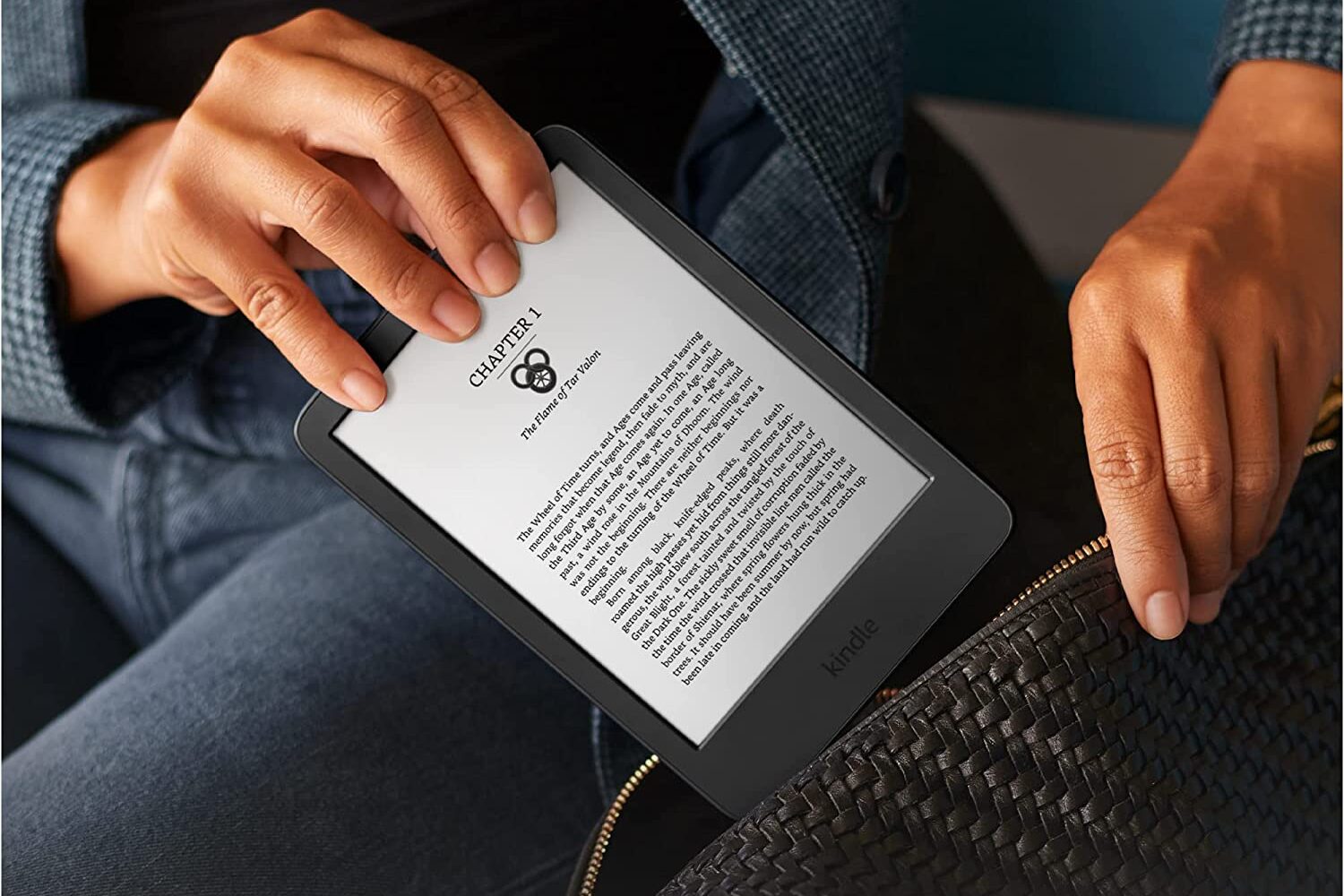 And specially with devices like kindle, it's easier to read a book anytime anywhere. Think it's finally time to have your Rory Gilmore era?
3. Have a cozy reading ritual
If you leave reading to chance, chances are you'll never have enough time to read, because of all the work.
So, schedule some reading time – in the morning or before going to bed– when you intentionally sit down with a book.
Make it something that you actually look forward to – which shouldn't be that hard if you're reading something you enjoy.
I've started putting fall music in the background when I read and omg, it's a little extra but it does create the cozy vibe.
Also, have a reading corner. Yk, where you can bundle up with a blanket, and have your coffee and journal by the side, so you have everything you need.
4. You Need a TBR list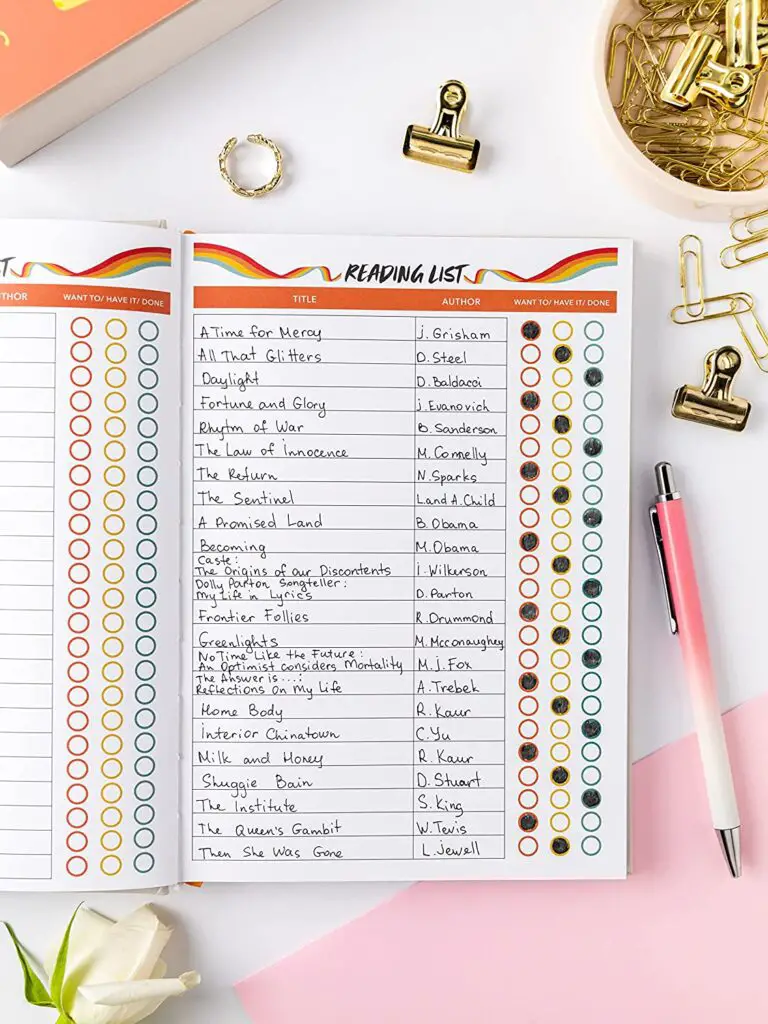 TBR, if you don't know, means To Be Read.
Always, always, always have a TBR list. Just keep a list of all the books that pique your interest when your friends recommend them, or when you find them on the internet.
So that the minute you feel like reading something new, you automatically have a big list to choose from and you don't have to spend time researching.
There are tons of bookstagram-ers, and book youtubers (@hayleyfam is my current fav) that give tons of amazing recommendations.
I keep a TBR list in my phone so that every time I hear someone talking about a book that intrigues me, I immediately put it on the list.
I've also started writing down a little note across them – kinda mentioning the genre and who recommended it.
5. audiobooks Are Your Friend
I've recently discovered the magic of audiobooks and walks. It's the perfect combination. You get to move your body and finish your book, without getting bored during walks.
Another great idea? Listening to a self help book while driving to work to get you in the right mindset for the day.
Audible also gives batches to consistent readers. So, that create a sense of achievement and makes you wanna finish more books.
People also recommend listening to audiobooks while reading to increase their reading speed. I find it a little distracting but you can see if it works for you.
6. Ditch social media and opt for books instead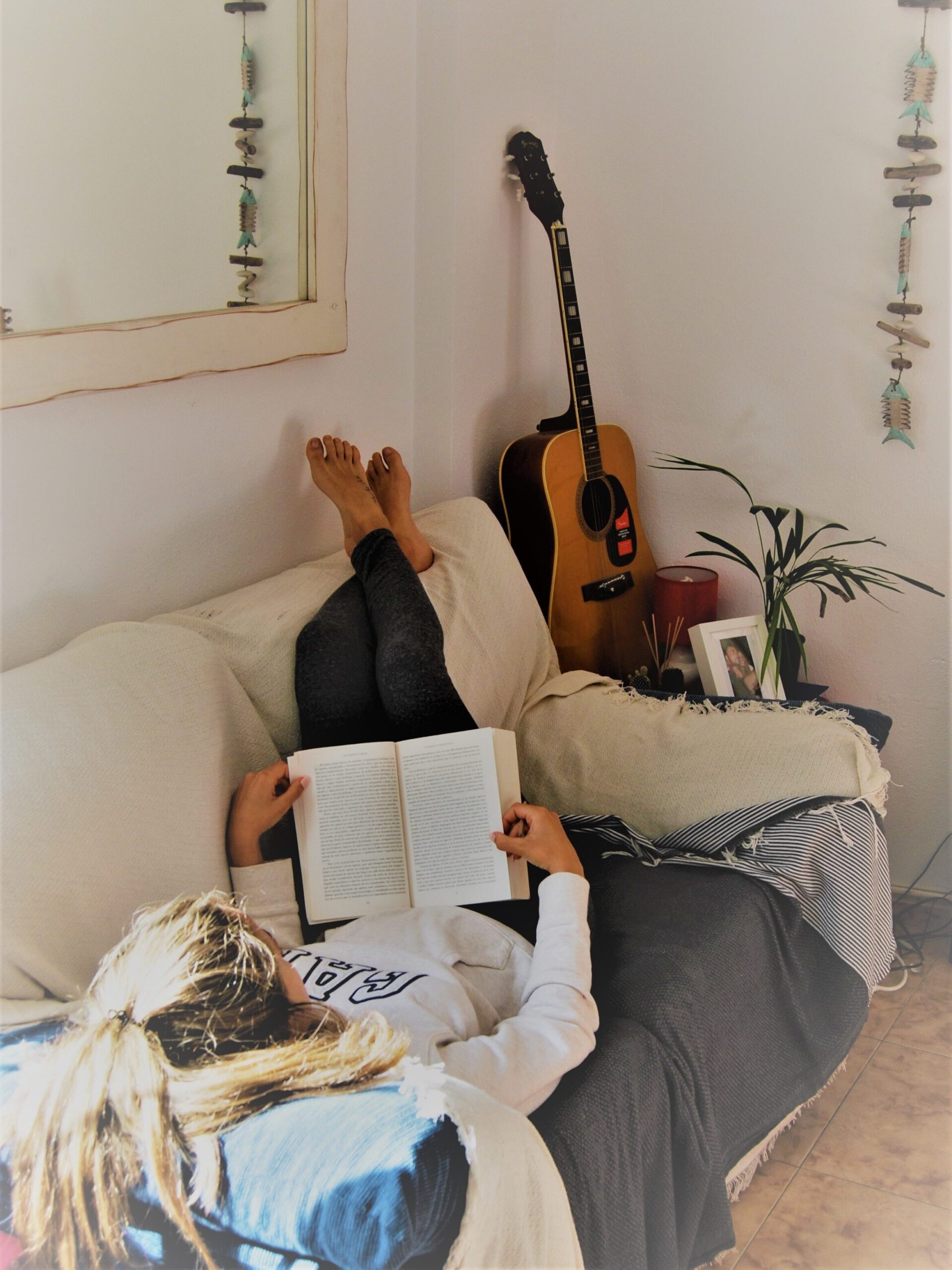 This tip alone will solve your problem of how to start reading more? Every time you find yourself getting bored and scrolling through Instagram, pick a book.
We've gotten into the habit of reaching for our phones whenever we find ourselves sitting idle.
You just need to catch yourself in the moment and decide to read a few pages instead. You'll be shocked to see the amount of times you catch yourself doing this!
This is where your tip#3 can come in handy. This will also help you reduce your screen time and improve your health.
7. download lots of samples
As a beginner, you might be hesitant to buy a book, because what if you don't like it? I still have the same apprehension when buying a book.
Will it be worth it?
To avoid this, you can use blinkit to listen to 10-minute book summaries that will help you decide whether or not you're interested in this topic.
You can also download samples on kindle and google books and read the first few chapters to see if this is something you'd want to read further.
My account is filled with such book samples, lol!
Of course, every book can still take a turn. But this will help you be more confident about starting the book you've been eying.
8. If you're not enjoying it, put it down
If you think that there's a rule that you have to finish every book you start, you're wrong!
In fact, as a beginner, if you force yourself to continue reading a book you don't like, you'll only end up resenting your reading time. And start making excuses to avoid it.
Of course, some books take longer to get into. But not every book is for everyone.
Besides, I truly believe that there's a time and place for every book.
You know, a topic that you don't like or that doesn't make sense to you right now, might start making sense at a different stage in your life. Specially in case of non-fiction books.
9. join a bookclub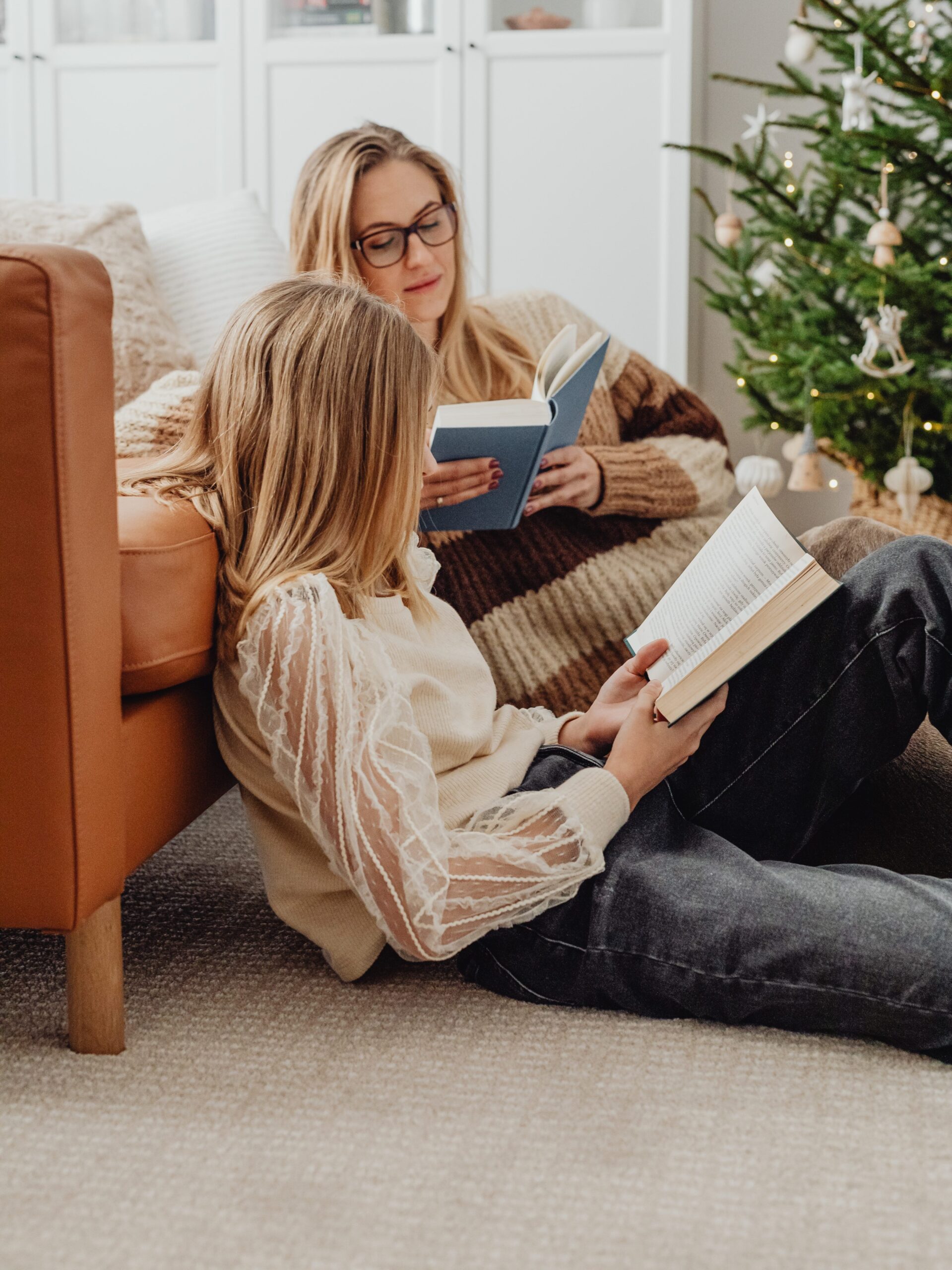 This is the most fun idea on the list of how to start reading more.
And online book clubs are the coolest thing right now. You get to meet so many people from across the world and see how they perceive the book. I'm currently a part of @bookgasm book club and I love it!
Reading already helps you be more thoughtful and understanding, and being in a book club will only help you enhance that further.
It'll also hold you accountable and motivate you to finish the books on time to discuss it on the book club nights.
And ofc, you'll never fall short on book recommendations!
10. Read about the author
I'm not sure if this will help you start reading more.
But something that I've started recently and am intrigued by, is reading about the author, their idea behind this book, and the journey of the book coming to life.
If you're a curious nerd, you'll love knowing these behind the scenes details. It significantly piques my interest in the book.
But make sure that you're not using this as an excuse to put off reading for later, haha.
best books to start reading habit for adults
Now, I'm in no way a reading expert, who claims to finish 100 books a year. I just love reading in general and use it as a way to relax.
so, here are just some books that really got me into reading :
1. Autobiographies of people you look up to
I'm sure there's someone you're inspired by. Whose interviews you can't stop watching. Someone you want to learn more from.
And, what's a better way to know more about them than an autobiography?
If you have a favorite celebrity, their autobiography is a great place to start reading.
I haven't read an autobiography in a while. But this is something that I used to love reading in college, specially autobiographies of sportsmen – yk, their versions of their world cup victories. <3
There are tons of amazing autobiographies out there – from Michelle Obama, to Malala, and Nelson Mandela.
2. you are a badass
If you want to improve your life and start your personal development journey, get this book.
It's one of the rare non-fluff self help books I've read. Jen Sincero's writing is the perfect combo of humor and kick-in-the-butt motivation.
She uses her own life story to put the point across.
This is the best books to start reading habit for adults and will take you from 0 all the way to 100 on your personal growth journey.
Related Post : Book Review – You Are A Bada*s
3. One of us is lying
Now, coming to my fav genre – Murder mysteries, haha! This is the best books to start reading habit for adults if you're interested in light-weight murder mysteries.
Mainly because this book is set in high school. And has T.V. series vibes because of the 4 character point-of-views.
There's also a show on Netflix based on this book, but trust me, it's not nearly as good. They completely changed the ending which is kinda annoying.
Also, it's a part of a 3-book series, so if you like this one, you know what to read next 😉
One of Us Is Lying

One Of Us Is Next

One Of Us Is Back
4. Subtle Art Of Not Giving A Fck
People LOVE this book or absolutely hate it (again, there's a time and place for every book I think).
I LOVED this book, when I read it 5 years ago. And not to sound too dramatic, but I felt like someone was finally making sense.
Mark Mason basically busts the lie that you need to stay positive all the time to live a happy life, and helps you figure out your priorities (or things you need to give a fck about!)
It's such a conversational book that it's the best books to start reading habit for adults.
I recommended this to a friend (who absolutely hated reading self help btw) and he literally got obsessed with this one.
5. Classic popular fictions
I mean, you can never go wrong with the Harry Potter series!
I've heard so many adults that have started their adult reading journey with harry potter.
Even tho you've watched all the movies, there's something about a book that captures your attention more profoundly.
Here are some other classics you can start with :
6. Verity
This is a more intense thriller book. And Colleen Hoover is tiktok famous for a reason!
If you want to read this book, the best thing I can tell is to not look at the back cover of the book, not read any descriptions and drive straight into the book.
I did this and it literally enhanced my experience of the book. This is one of the books that'll make you feel angry and curious about the characters.
But also, read the trigger warnings before starting this. You can skim through those parts, but you can't completely skip them, iykyk.
7. Spanish Love Deception
For a change, here's a rom-com suggestion on this best books to start reading habit for adults list.
I don't usually like romcom books so I'm the last person to recommend them. But I recently read this one and loved it.
It's a ya-fake-dating romance. It's got some spice, the character development is nice and the story's good.
I'm also reading The Inheritance Games right now and it's definitely a 5-star read. But it's a trilogy. So, I feel like it's a lot to commit to as a beginner.
This post is all about how to start reading more and actually enjoy it if you've just started reading as an adult.
Related Post