This post is all about self care gift ideas for moms that are guaranteed to melt her heart!
Disclaimer – This post may contain affiliate links, which means I'll receive a commission if you purchase through my link, at no extra cost to you.
Moms are the first ones that need self care and the last ones to consider it!
Which is why self care gifts are the perfect mother's day gift idea. So she gets some much-needed pampering and you can show her how much you care.
And when I say self-care, I mean thoughtful gifts that go beyond face masks and makeup. Gifts that show that you made an effort (even tho you just scrolled through this amazing gift guide 😉
Here are 22 best self care gift ideas for moms that are guaranteed to melt her heart!
Self Care Gift Ideas For Moms
1. 5 minute journal For Stress Free Days
The 5 minute journal is getting so popular these days and it's truly life changing!It's ideal for busy moms because it only takes 5 minutes and will help her clear her mind and start the day fresh.
2. Oil Diffusers to make her home smell all cozyy
Oil Diffuser make a great gift for moms! Most of the generic ones look super ugly but this Ceramic oil diffuser is so gorgeous, she won't mind leaving it out for display.
3. Paired with Fall essential oils
Pair the diffuser up with an essential oil pack. These autumn fragrance essential oil will make her home feel all cozy and warm. My favorite is the Harvest spice one!
4. Kindle paperwhite that every book lover wants
If your mom's a book lover, you can't find a better gift for her than a kindle. I was so hesitant about getting a kindle because I love paper books more, but with this Kindle paperwhite I hardly felt any difference.
Trust me, she'll end up carrying this around everywhere, haha.
5. Gardening bag to keep her gardening tools organized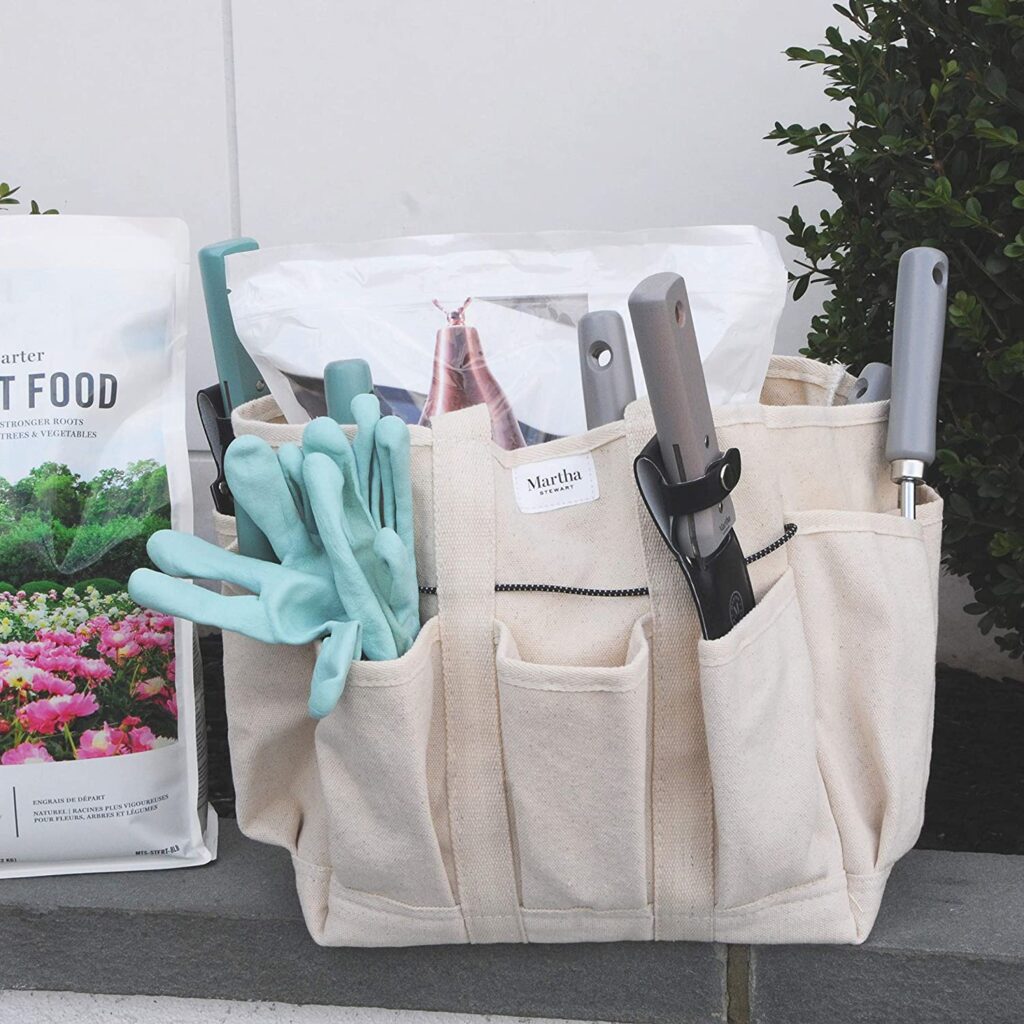 Gardening is another great self care activity, that has gotten so popular in the last few years. If your mom's into gardening, this gardening bag is what she needs!
It's long lasting and will keep her gardening tools insanely organized.
7. press on nails for her at home manicure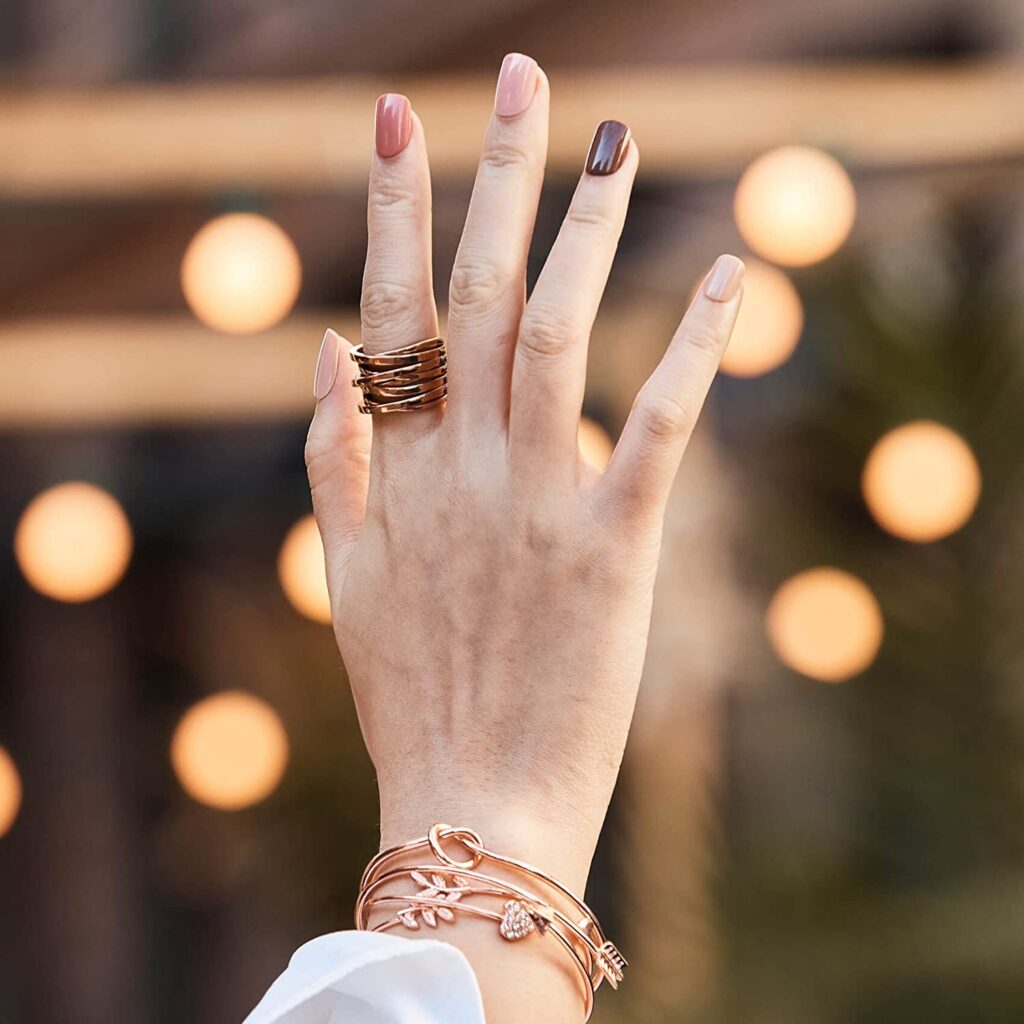 The perfect self care night activity! Press on nails usually look fake and get off pretty easily, but not the imPRESS ones. They look pretty real and last for at least a week.
8. a comfy bathrobe she'll want to live in

This barefoot dreams bathrobe is so comfy, your mom would live in it! It honestly makes you feel like you're in a spa. It's one of the perfect self care gift ideas for moms that she'll always use.
9. A funny candle with the perfect message 😉
If you want to gift something that'd get a laugh while also being practically useful, these candles are it. My friend's mom loved these and laughed so hard when she got them as a gift.
10. The classy candle Wick set
These golden candle twicks are beyond anything I've seen. They look so classy, like you can use them as home décor, lol. If your mom's a candle lover, she's gonna love this gift.
11. The Barefoot Dreams blanket kardashians love!
The ultra famous "Kardashian blanket"! But honestly, this blanket is so soft and comfy, that your mom will for sure feel like she's sitting in a Beverly hills hotel.
12. personalized skincare & haircare
What could be a more meaningful gift than this? Personalized skincare and haircare products made specially for your mom.
Yep, function of beauty is killing it in terms of personalized products. You just need to take a quiz on your skin/hair goals, and they'll curate products specially made for you!
13. Coffee warmer for moms who forget about their coffee in between the meetings
I swear this coffee warmer has single handedly made my work days better. If you have a working mom, this is the perfect self care gift ideas for moms.
This way her coffee won't get cold in between the never ending zoom calls! And she'll thank you for that.
14. The perfect mindful activity
Gift her the perfect self care activity to relax and wind down! I'm sure she's never done paint by numbers or a puzzle before. But she's gonna love this experience.
This is the perfect me-time activity that'll help her forget all her worries and just enjoy in the moment.
15. Face mask set that'll give her the perfect glowing skin
Skincare is a woman's best friend! And these everyday sheet masks is exactly what she needs. Believe me, she'll remember you every time someone compliments her glowing skin.
I got these for myself but my mom started using them too, and fell in love with these immediately afterwards!
16. bath tray for the perfect luxury bath
For "the much needed bath" after a long tiring week. Bath trays are such a thoughtful gift for moms.
She can use it to keep her candles, mobile phone, maybe even wine, and make it a whole experience.
17. Silk eye mask so she doesn't compromise with her beauty sleep
Silk eye masks are a game changer and the perfect luxury self care gift ideas for moms. Silk pillows not only feel good, while make your sleeping experience better, but are also good for the skin!
And the packaging, chef's kiss! You'll end up buying this gift for every woman in your life.
18. Comfy matching pjs that are never out of style
Idk about you but I always feel so stylish and put together when I'm wearing a pair of matching pjs, lol! And I'm sure your mom will feel the same too.
This pajamas set from Amazon is super soft and comes with tons of different color options.
19. Super Trendy Stanley cups
Don't know a single girl who doesn't have Stanley cups! And rightfully so. Your mom, just like you, needs a constant reminder to drink water. And having a water bottle is the perfect way to do this.
These Stanley tumbler are so trendy and cute, she won't mind carrying them around with her.
20. Cloud pillow so she gets her beauty sleep
I know, self care seems to be all about face masks and bath bombs, but honestly it's about prioritizing yourself and creating healthy habits. Like getting a comfy sleep.
These cloud pillows are guaranteed to give you that. My roommate loved it so much, she practically stole it from me.
21. Luxury soap gift pack
Luxury soaps for bathing. Are you kidding me? What else counts as a luxurious self care gift ideas for moms?
This gift set comes with a set of 6 soaps, to let you have a different experience everyday.
22. eye massager so that your mom's eyes are never strained
I recently saw a girl on Instagram using it, and was immediately intrigued. It looks like just another cool device, but it truly works! This eye massager helps you relax by giving gentle temple massages and comes with 5 different modes to work according to your needs!
This post is all about self care gift ideas for moms that are guaranteed to make you her favorite child!
Related Post