This post is all about best gift for Mother's Day for moms who have everything!
Disclaimer – This post may contain affiliate links, which means I'll receive a commission if you purchase through my link, at no extra cost to you.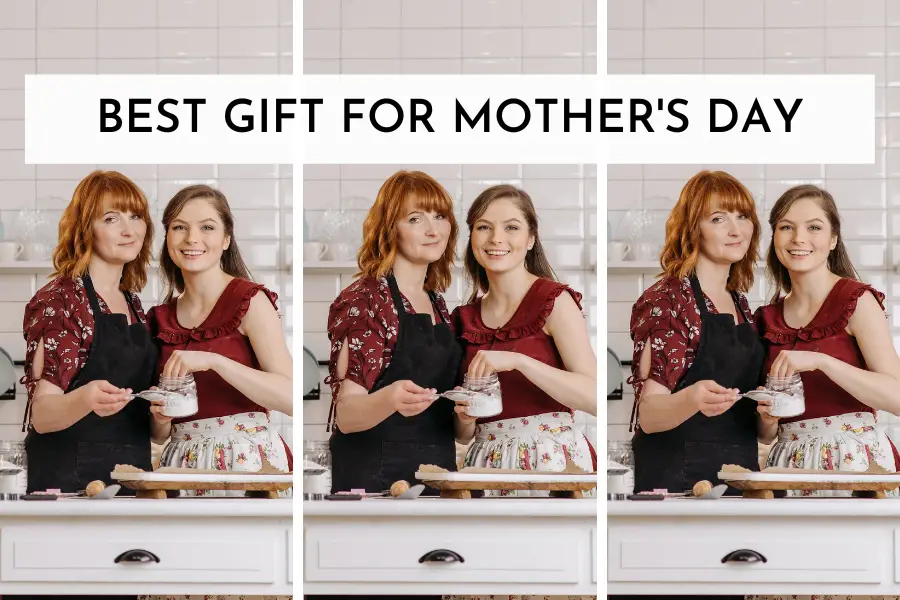 Mother's Day is May 14th and it's time to start ordering gifts asap!
But finding a gift for mom can be hard because it feels like they already have everything, and are never giving you a hint on what they want.
Obviously, you don't want to gift something cliché. Instead, something that she'll actually use, maybe even show off, and remember for months to come.
Whether your mom loves cooking, jewelry, or something personalized, there's a gift here that's perfect for her! And I didn't hold back this time, I've found the best gift for mother's day that I know moms would absolutely love!
Best Gift For Mother's Day
Best Overall : Charcuterie Boards Set
"I got so many compliments for this. It looks great on my dinner table."
Best Gift For Stylish Moms : Coach Tote Bag
"I loved it so much I bought same purse in 2 different colors."
Best Sentimental Gift : Heart Of Gold Bracelet
"I brought three of these. One for myself, my daughter, and my niece so we can match."
Best Gift For Cooking Lovers : Chef's Whisk Mixer
"Where has this been all my life? I love this product"
Best Practical Gift For Mom : Dyson Vacuum Cleaner
"Our house is cleaner and vacuuming has gone from sweaty, fussy work to a grab-the-Dyson-and-swish kind of vibe."
Sentimental Gifts For Mom
What's better than a gift that actually means something to the both of you, and that she'll hold close to her heart forever!
1. Customized fingerprint jewelry She'd wear everyday
How cute is this idea? If you mom is a sucker for sentimental gifts for mom, this and the next one should be on top of your list.
Now, I know getting a fingerprint isn't easy, especially when you're trying to surprise her. As an alternative, you can use her signature or add a message written in her handwriting.
2. Letters to mom she'll definitely cry reading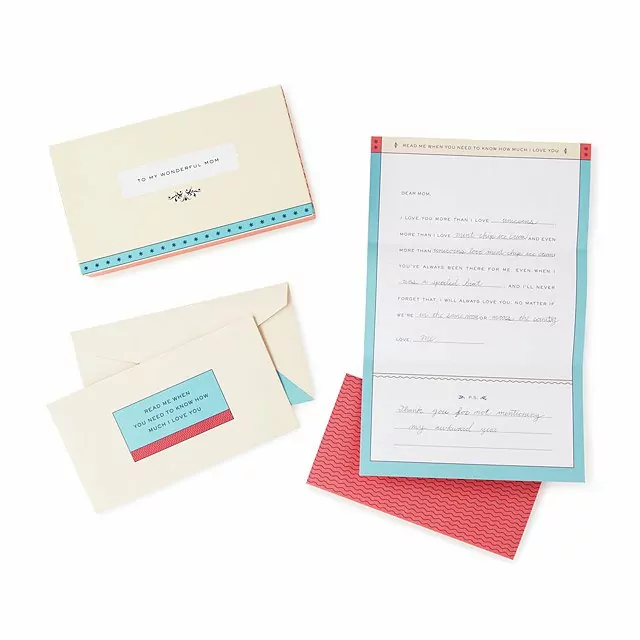 My friend gave this to her mom last year, and she was crying of happy tears! Basically, this box comes with cards like "for when you miss me", "for when you need to know I love you", and you have to fill in these letters.
It's one of the best gift for mother's day that she'll end up using for years.
3. Keep it stylish with this Personalized bag
It's one of the few budget friendly sentimental gifts for mom out there. The best part? It doesn't look cliché like every other personalized bag or t-shirt on the internet. So you know she'll carry this one with her everywhere.
4. Wear matching Heart of gold bracelets
Who doesn't like jewelry? This heart of gold bracelet is classic and can easily be something she adds to her everyday collection.
You can also get matching ones to wear together and make it something that just the two of you share.
5. Mom's keepsake journal to Bring back all The amazing memories
I don't know about you but filling up this journal seems like the mother-daughter date night idea! And I'm sure your mom would love to go down the memory lane and will feel grateful for this sentimental gifts for mom (and her amazing children ; ).
6. Record Player for the music lover
Record player is such a classic gift for mom! Pair them up with some of her favorite vinyl and you're good to go.
But here's the best part – you can connect this directly to your phone and listen to songs via Bluetooth.
Gifts for mom who loves to cook
I believe we can all agree that nothing beats mom's cooking. So, if your mom enjoys cooking, here are a few things that I'm sure are on her wish list.
7. Charcuterie board For The Perfect Host
So that she can finally make her perfect cheese board and show it off while hosting guests. Or on family picnics. This one also comes with all the knives you'd need.
8. cookbooks for recipes (and décor)
I'm sure your mom already knows all your favorite recipes by heart. But trust me, she'll still appreciate the cookbook. And they're such an amazing home décor addition as well.
And yk, there's always something new she wants to learn. Whether that's baking or making cocktails. 😉
9. world class Tea collection For the tea lover
If you mom's a tea lover, this one from gifts for mom who loves to cook will definitely go in her collection. Instead of having the same English breakfast tea every day, she can pick what she feels like every morning.
And of course, remember you while doing so!
10. An Air fryer To serve her cravings while being healthy
This air fryer will be her go-to on nights when she doesn't feel like cooking and want to eat something nice. Because it's a healthier option than ordering in!
11. Cocktail Machine To Step Up The Home Bar
This gifts for mom who loves to cook is a little high on budget, but if your mom is a margarita lover, she's gonna be obsessed with it!
This cocktail machine saves you from all the trouble, you just need to insert the cocktail capsule, select your preferred strength and voila! You've got your drink.
12. A Powerful mixer for all her kitchen adventures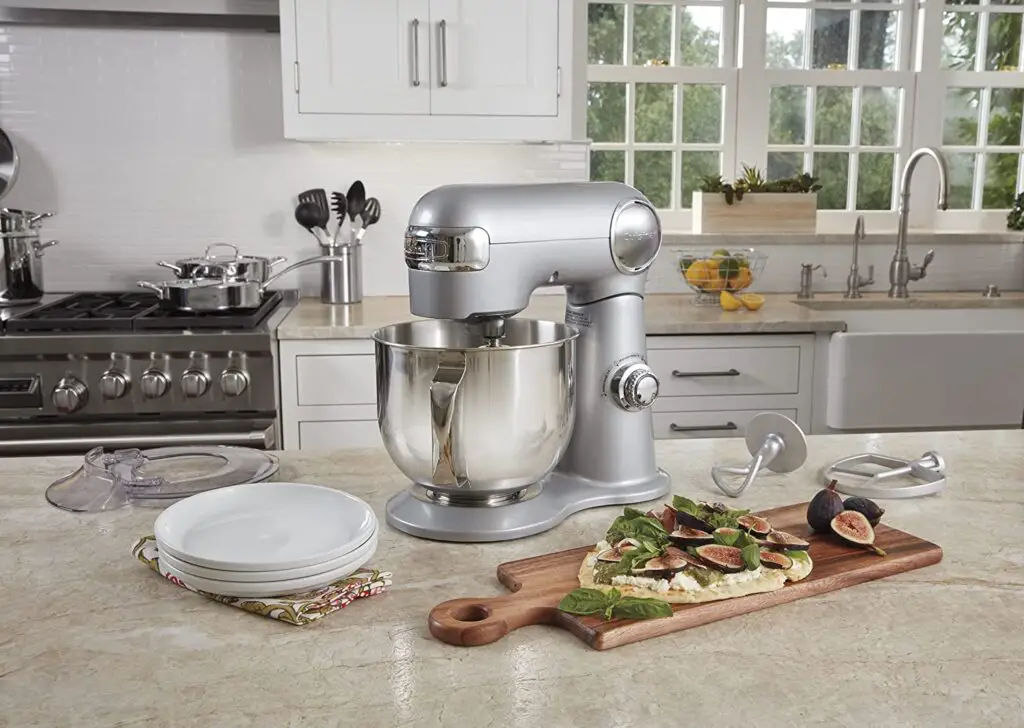 This will be such a step up from her current mixer and will end up saving her so much time and energy everyday!
She'll use it for everything – from egg whites, to bread, to cookies! Hands down the best gifts for mom who loves to cook.
13. Some gorgeous containers to store a week's worth of lunch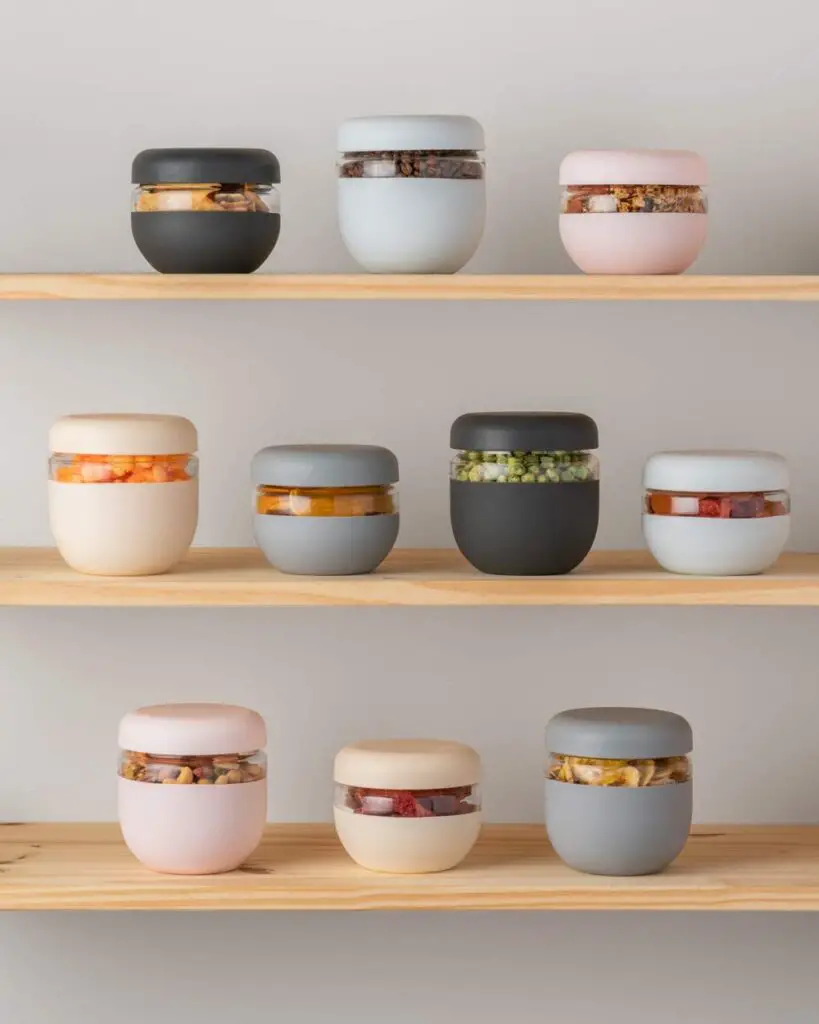 This might be too niche, but these microwave safe containers are beaut! I love using these for my overnight oats, or carrying my lunch. If you want to them for gifts for mom who loves to cook, get 'em now.
14. coffee machine to always have her coffee ready on the go
Isn't this every coffee lover's dream? I mean, if she hasn't tried Nespresso yet, you need to grab this gifts for mom who loves to cook asap. I know, it's on the expensive side but it's worth every penny.
Best Gift for Mother's day for Type A Moms
Moms love organization! In fact, some of her tricks have been life saving for you too. Here are best gift for mother's day to simplify her life.
15. luggage organizer To solve her travel problems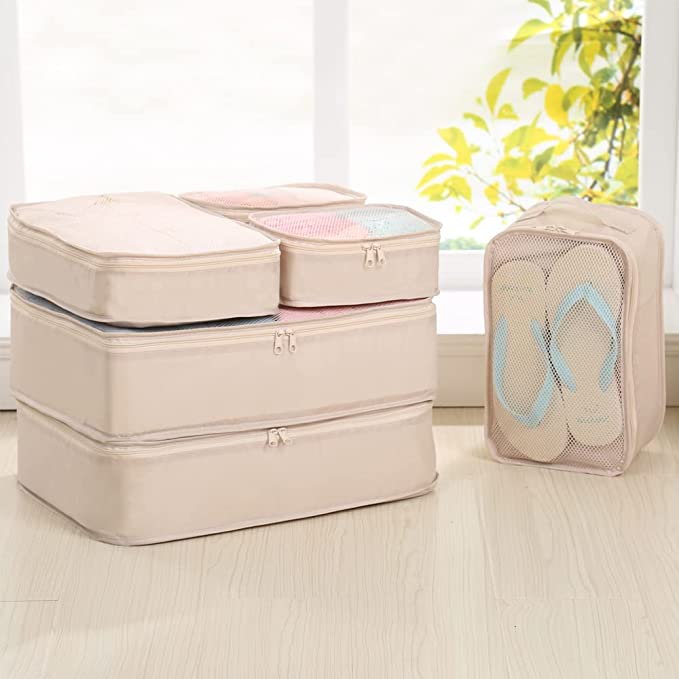 The Type A in me is impressed! You know it's so difficult to categorize clothes while travelling. But these packing cubes will help you pack everything from outfits, to toiletries and shoes, in an organized way.
16. And a jewelry travel pack to keep her necklace untangled
Don't you hate it when all your necklaces get tangled up while travelling and then you have to spend 2 hours untangling them!
This jewelry travel is just the solution. This gift for mom has places to hang necklaces and pockets for earrings and ring.
17. Easy-to-use Film Camera Your Mom Would Love
Moms love collecting memories, and you know, these film camera reels just hit different. Every 20s girl has one of these now, so why not moms?
And it's perfect for non-tech savvy moms, because it has just the basic features that won't end up confusing her.
18. The perfect coffee warmer for working woman
If you have a working mom, this coffee warmer will be the best gift for mother's day for her! It'll keep her coffee (or any beverage for that matter) hot, while she's busy with her zoom meetings.
19. Dyson Vacuum Cleaner Everybody Raves About
You might never think of vacuum cleaners as a gift for mom but trust me, your mom would have that 'How did you know I wanted this?' reaction!
I've heard so much about this cordless vacuum cleaner that I want to get one for myself. Now, I know it's pricey so here's a budget friendly option.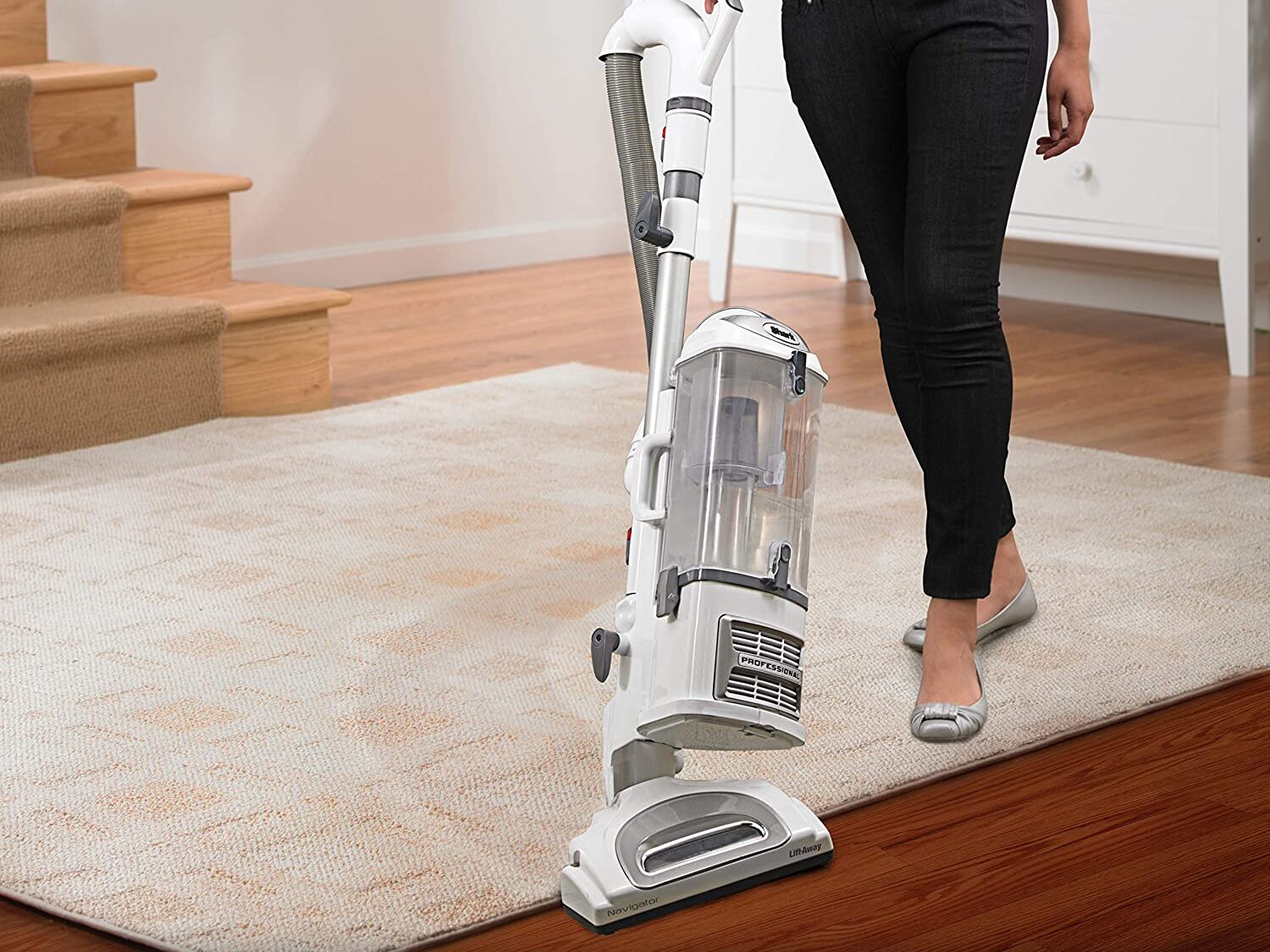 20. candle holders That'll be her décor staple
Candles are the new most popular home décor piece! Gift your mom a trendy candle or a statement candle holder that goes with her home's aesthetics. And she'll proudly show it off to everyone.
Here's are some neutral options :
21. This travel mirror Is an essential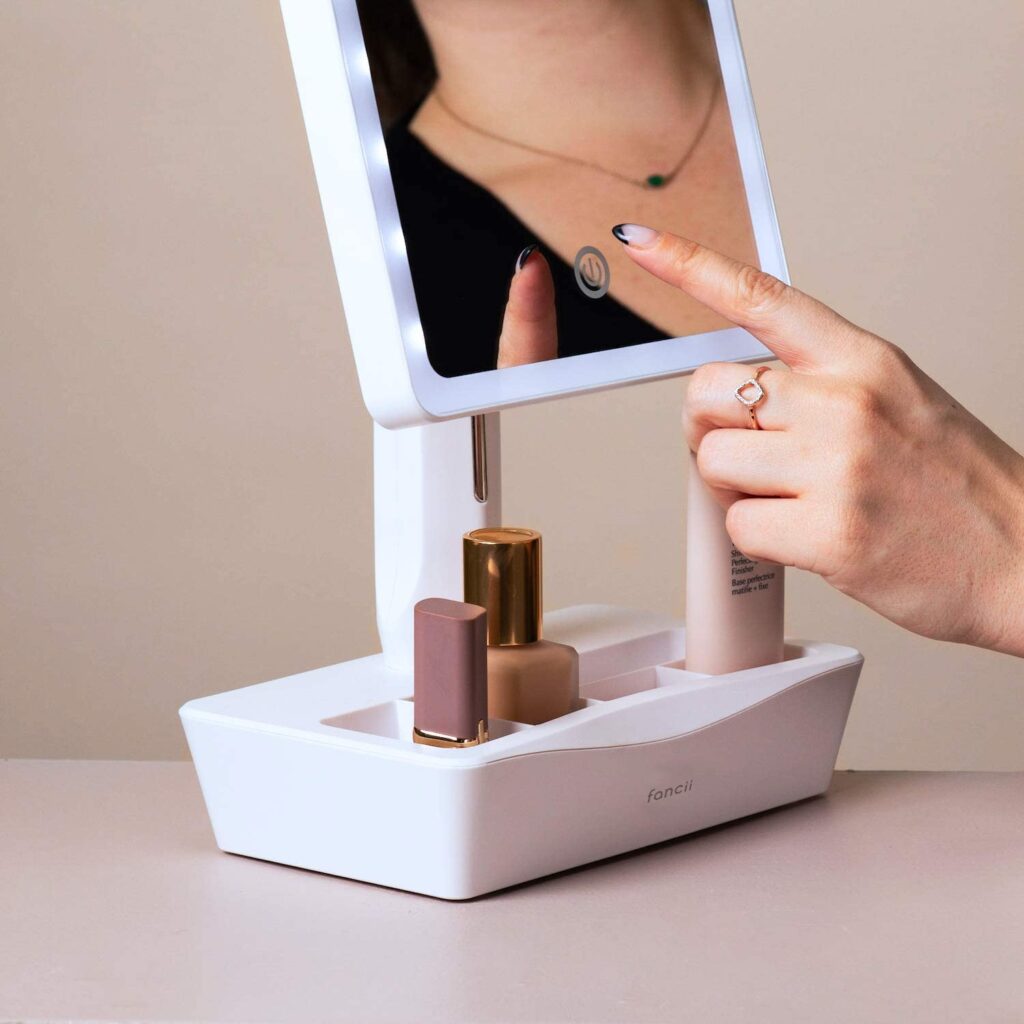 This is the best travel mirror on amazon and it's pretty budget friendly. It comes with a built in led light so your mom would feel like she's in her vanity, even while travelling.
22. An Led bedside lamp that's also a charger, & a speaker!
My mom always forgets to charge her phone. And it's always a bummer specially when we need to head out of the house. This gift for mom has 3-in-1 led light that she can keep on her bedside.
So, her phone gets charged every night when she's off to sleep. It also comes with built in speakers!
23. A funny Password log Book that's actually useful
My friend got this for her mom as a gag gift and it went down really well! Apparently she uses it all the time now to store her passwords, account details, everything!
best Gift For mother's day for Stylish Mom
Mom's are usually pretty basic when it comes to fashion. Here are some genius gifts that she can add to her wardrobe staples.
24. Dyson hair wrap That every Woman wants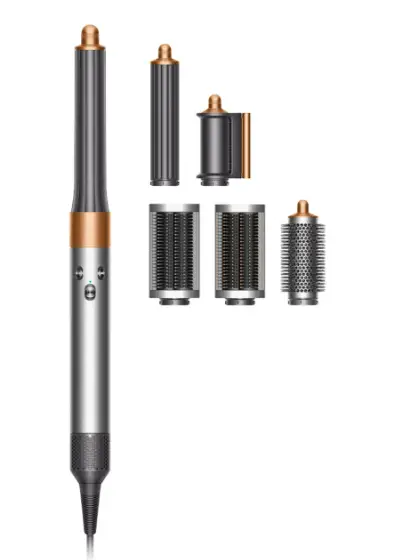 Dyson hair wrap is the most popular thing among girls right now, and rightfully so! Your mom would totally geek out over this gift. It's so useful, you'd want to get one yourself.
25. The Comfiest home ugg slippers
It's time your mom becomes an ugg girl too, haha! Ugg slippers are the comfiest thing, and your mom would wear them all around the house.
26. Oversized coat That's a must have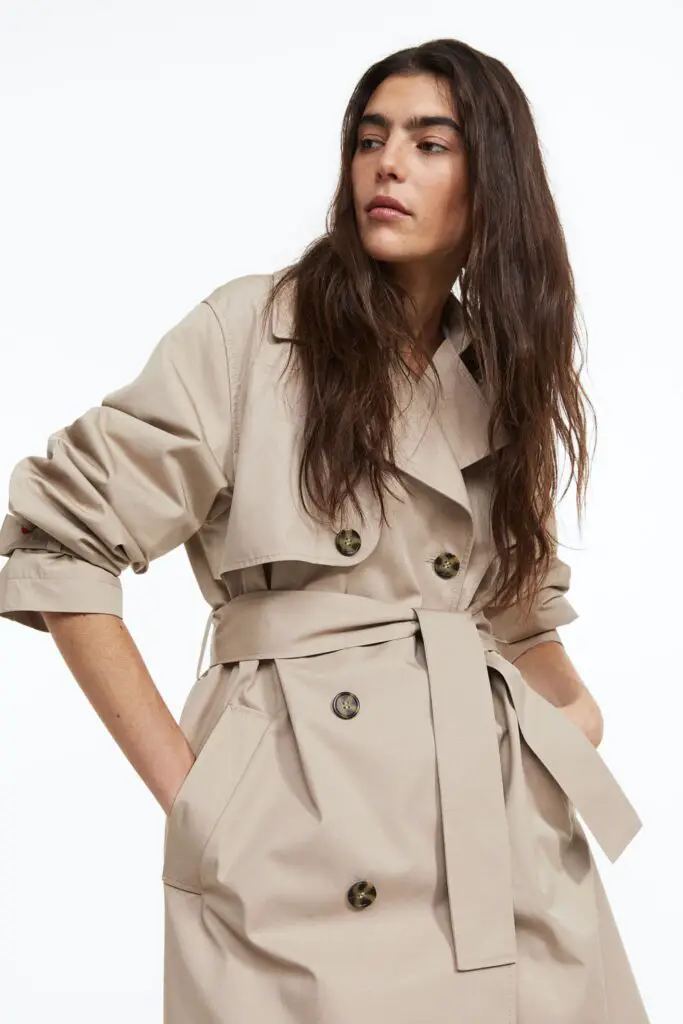 It's tough to buy clothes for moms, because you never know what she'll like. But a long coat is a classic piece that every woman should own.
Here's a neutral scheme H&M coat that you can't go wrong with!
27. the perfect mom tote bag
Everyone has that one tote bag that can fit books, water bottle, clothes, phone, wallet and probably 10 other things inside! This'll always be her go-to anytime she steps out of the house.
And this gift for mom has excellent quality!
28. The ultra popular good girl perfume
The 'Good Girl' perfume has been a popular gift idea for the longest time. Mainly because of the catchy perfume bottle. If your mom doesn't have one of these, it's time to add this to her collection.
29. Raybans You can't go wrong with
You know you can never go wrong with RayBans. Now, there are a lot of trendy sunglasses out there – some really stylish ones too. But if you're not sure about your mom's style, these basic Raybans will be the safest option.
30. matching pajama set She can live in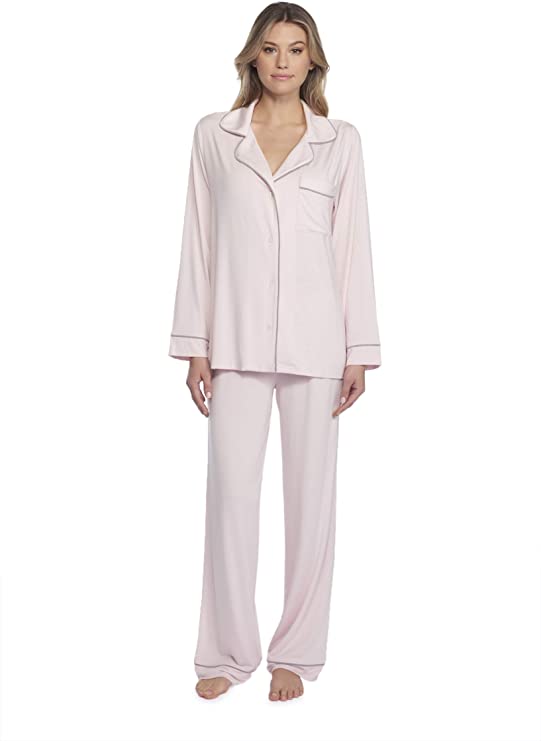 You know someone's really stylish when they have matching lounge wear too! This'll be the best gift for mother's day for stylish moms.
Barefoot dreams is known for their comfortable loungewear. I can almost guarantee that your mom would live in these pajama sets.
31. Staple Jewelry That'll immediately make her look classy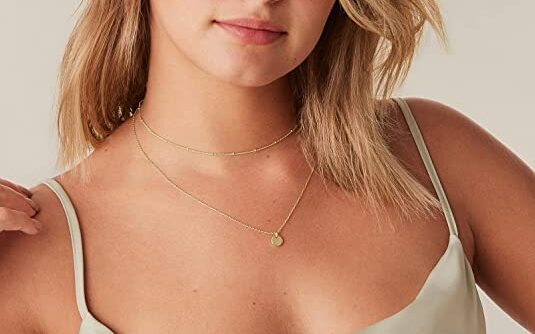 Another must have gift for mom! Layered necklaces are so in right now and they'll be perfect if your mom's not too stylish. Just adding these to her outfits will automatically make her look more classy.
This post is all about best gift for Mother's Day for moms who have everything!
Related Post