This post is all about last minute valentine's day gifts for him & her that he'll be obsessed with!
Disclaimer – This post may contain affiliate links, which means I'll receive a commission if you purchase through my link, at no extra cost to you.
Forgot about getting a valentine's gift or spent too much time looking for the perfect one? Don't worry, I got you covered. Here are 7 thoughtful last minute Valentine's Day gifts.
And what better way to show him how much you care than by spoiling him with some self-care goodies? If your partner has a stressful job, is going through a difficult time, or simply does not prioritize his own well-being, these gifts can help!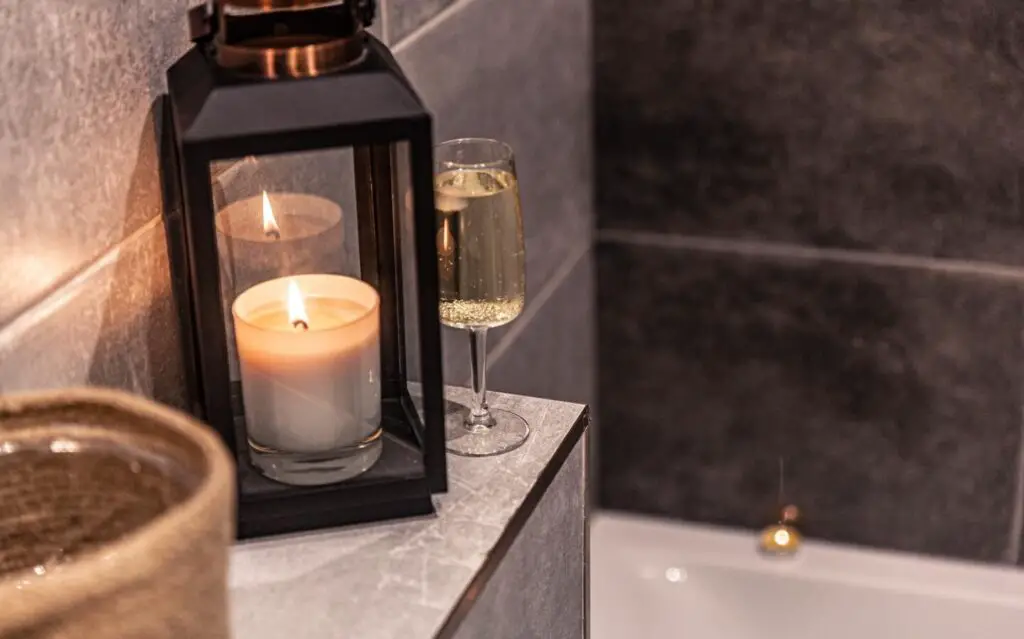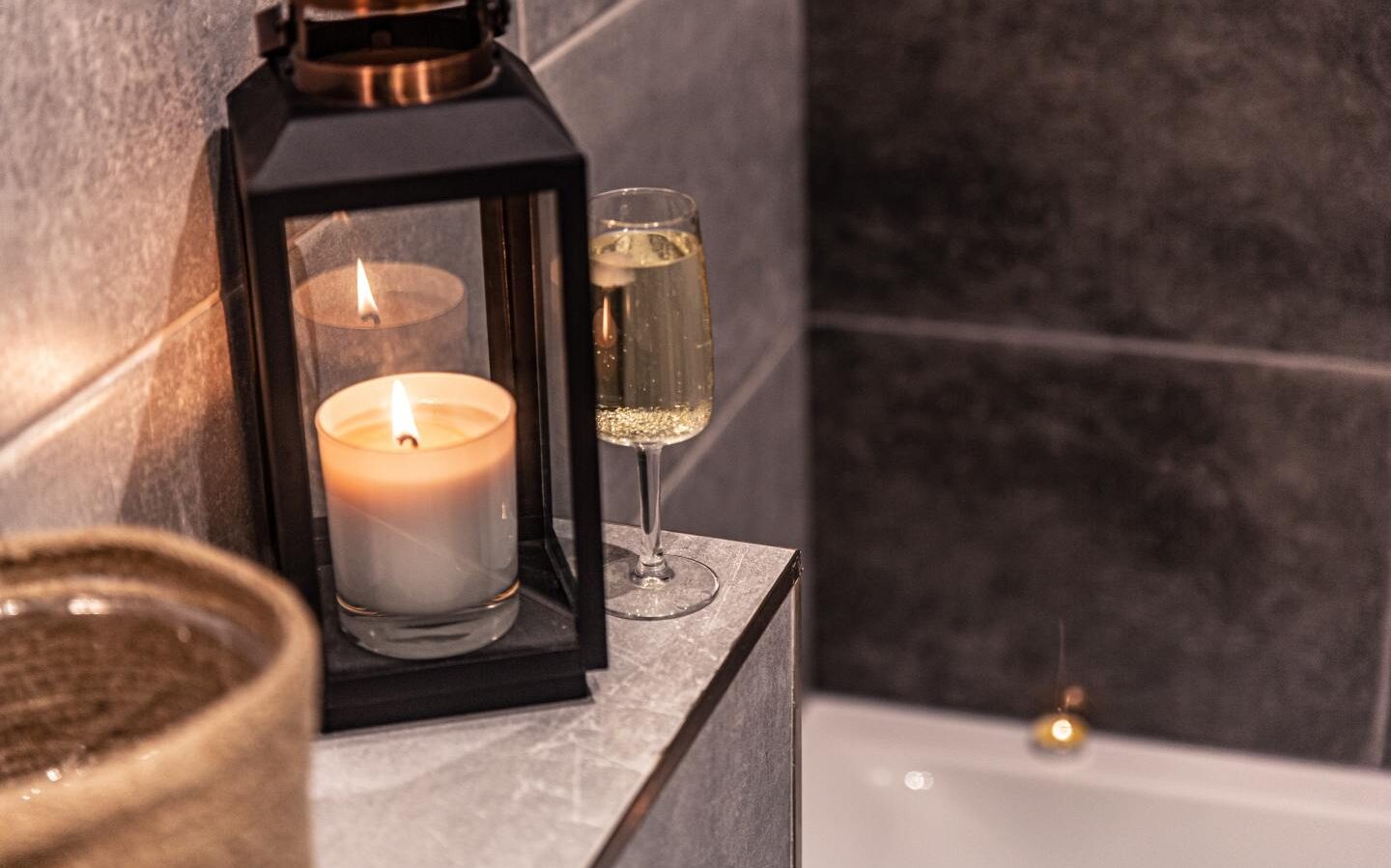 To be honest, we all deserve some self care. And all of the gift ideas listed below are gender neutral. So, go ahead and get something for yourself as well and practice self care as a couple *too mushy, is it?*.
I don't think so!
Because by self care, I don't just mean expensive spa appointments or meditation sessions. Self care is anything that allows you to nourish your body, mind and soul. And this list is chock-full of gift ideas that won't break the bank.
Here are 7 last minute valentine's day gifts to consider if your partner enjoys or needs some self care.
Related Post : 18 Self Care Tips To Fall In Love With Yourself This Valentine's
7 Last Minute Valentine's Day Gifts
People have started taking mental health seriously (especially in the past few years). And self care is one of the key components for a healthy mind. If your partner is able to take care of themselves and love themselves first, they'll be able to better take care of and love others.
You cannot fill from an empty cup.
So, here are 7 last minute valentine's day gifts ideas to help with physical, mental and emotional self care.
1. Self Care Kit
Replace your expensive spa appointments with at-home spa experiences. Self-care should be done in whatever way feels most relaxing to you! Here are a few ideas to get you started.
You can get a complete self-care package (The Body and Earth Spa Kit is a popular one! ), a set of Ballonblanc face masks, or a pair of comfy pyajamas for her to sleep in.
Encourage your loved ones to start practicing self-care Sundays. Even better, do it with them!
2. Candles and Essential Oils
Nothing sets the tone for the date night like a scented candle. I like this lavendar scented candle gift pack by aromatherapy.
According to therapists, scented candles release hormones such as serotonin and dopamine, which makes you feel happier and more relaxed.
You can also use essential oils for this purpose. Here are other options that you'd like.
3. Self Care Planners
We all have busy lives. But that doesn't mean we should put our health on the back burner. And there is a very simple way to avoid this: start scheduling time for self-care.
Gift this 52-week self-care workbook to your Valentine. This workbook focuses on four pillars of self-care and includes ideas and trackers to actually start practicing it.
If you want to go a step further and help them make rest a part of their routine, buy this 'Design Your Life' planner printable. It's a bargain!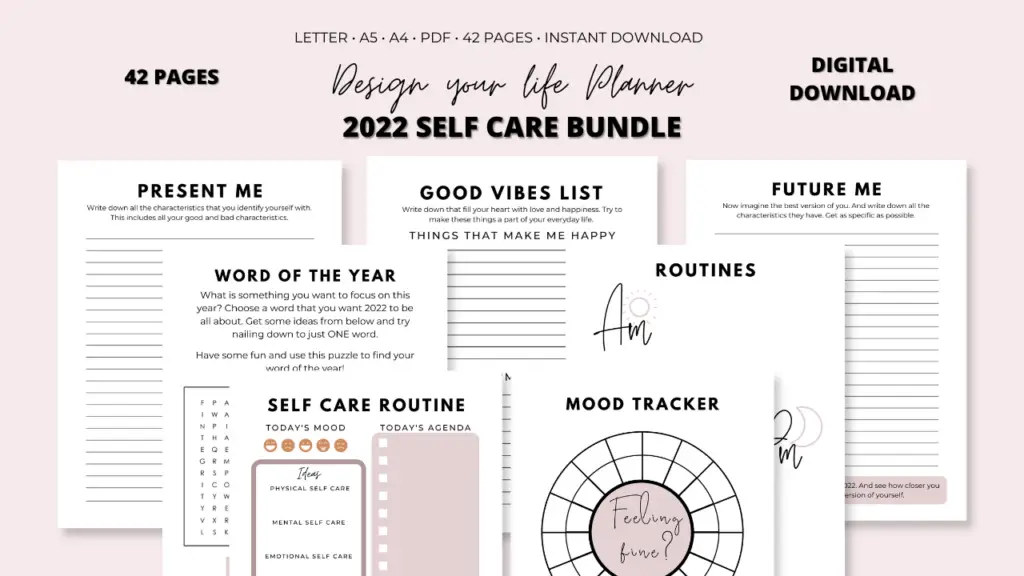 4. Books They'll Love
Reading before bedtime allows your mind to relax and prepare for sleep. If your partner enjoys reading, here are a few books they'll become obsessed with. This will be the perfect last minute gift!
If you're not sure about the genre of book, you can check them out on blinkist. It provides you with a 15-20 minute summary of each book. So you can listen to the summaries and choose which book you want to gift.
Non Fiction
Fictional Books
Related Post : 10 Best Books To Read In Your 20s
5. Meditation Subscriptions
Meditation and mindfulness are two of the most effective ways to take care of yourself. You can gift memberships to any meditation sites, like headspace or calm.
I've also discovered that guided meditations on hemisync are extremely effective. Mainly because they use binural beats that provide a deeper level of relaxation.
This will probably be the most useful and life-changing gift of all.
6. Journals
Self-care junkies are always on the lookout for new journals. Give your boyfriend a journal to help them process their emotions and de-stress. You can personalize it by writing a message in it.
You can also pair them up with the self reflection cards set. This 52 empowering questions set includes self-reflection questions that they can answer in their journal and positive messages for the day. Here's another set of 'Stress Less and Self Care' cards that has exercises and journal prompts for anxiety relief.
7. Gifts That Help W/ Mindfulness
Gift something that'll allow your partner to spend some time practicing mindfulness. If they enjoy cooking, get them a cheeseboard. You can purchase this relaxing buddha board if they are an artist.
If you're not sure what they'd prefer, here are some safe options. You can go for the ravensburger 500 piece puzzles for adults (who doesn't love that?), or a paint by numbers (it's a very mindful activity!)
This post is all about last minute valentine's day gifts for him & her that he'll be obsessed with!
Which Valentine's Day Gift Do You Prefer?
I've done extensive research so you don't have to! And created a thoughtful gift guide. I hope you've found a solution. Which gift idea do you prefer? Let me know in the comments below.