This post is all about creating a simple daily routine for healthy body and mind. 18 daily routine ideas that all successful people talk about!
Disclaimer – This post may contain affiliate links, which means I'll receive a commission if you purchase through my link, at no extra cost to you.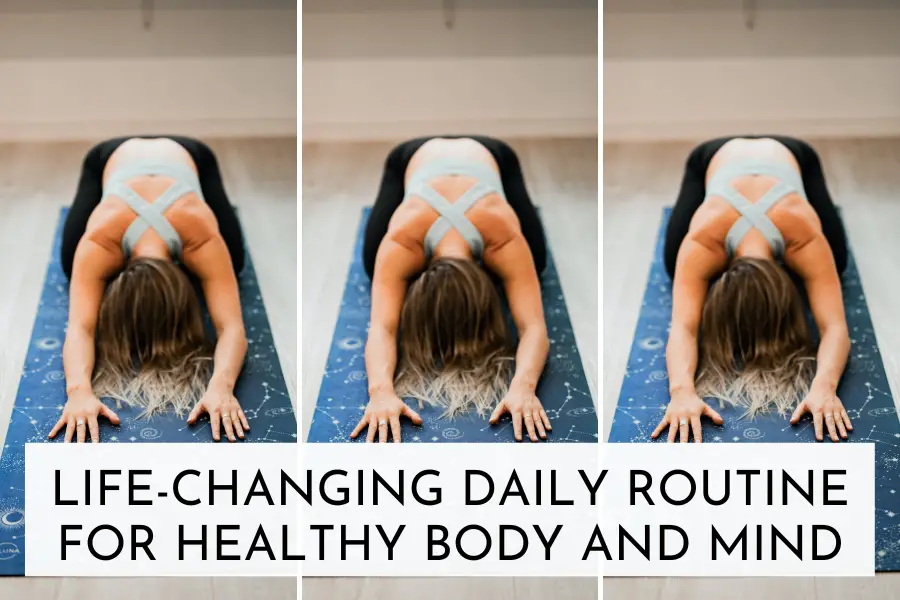 If you feel like you've been stuck in a rut or you haven't been focusing on your health, a daily routine is exactly what you need. John Maxwell says,
"You'll never change your life until you change something you do daily. The secret of your success is found in your daily routine."
Rightfully so! When you don't have a daily routine for healthy body and mind, you function on autopilot instead of being intentional with your daily activities. And that often looks like putting out fires all day!
Without a daily routine, I usually end up taking the path of least resistance. Which basically means, sitting on my couch, scrolling through Instagram all day and daydreaming about having my life together. Because who wants to hit the gym after a 9 hour office shift!
I'm sure some of you can relate! lol
But, it's finally time to get off the couch and create a daily routine for healthy body and mind WITHOUT having to spend tons of hours trying to create your perfect routine.
Here are 18 things that all successful people have in their daily routine for healthy body and mind. Starting with a simple 3 step routine for someone who's never had a daily routine.
3-Step daily routine for healthy body and mind For Beginners
If you've never had a daily routine before and have no idea what you want, the internet is likely to overwhelm you with hundreds of ideas. You'll want to start ten new habits at once, and, spoiler alert . . . quit them all the next week.
And I don't want that to happen to you.
So, here's a quick three-step routine to get you started. This is the exact daily routine I started with and followed for 8 months, before switching it up. And if I can convince my lazy brain to stay consistent with it, I'm confident you can too.
Remember, don't try to do more. It may seem like 3 habits won't make an impact. But sticking to these teeny-tiny steps WILL make a huge difference.
1. Breathing Exercise & Listening To A Podcast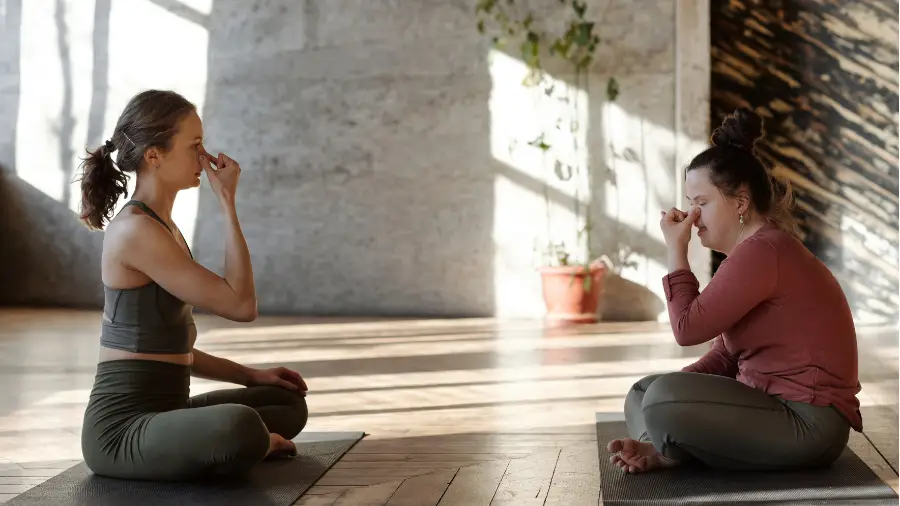 I'm sure you've heard about the benefits of meditating. But the truth is, in the beginning, telling your mind to shut up for 15 minutes is really difficult.
So instead of meditation, I used to start my mornings doing breathing exercises (like pranayama) and listening to a motivational podcast (the mindset mentor is a good one!).
I know it's not nearly as good as meditating, but getting yourself to sit down and focus on your breath (while listening to a motivational podcast) is the next best way to start your mornings. And is sure as hell better than scrolling through tiktok videos in the morning.
And once you get a hold of it, you can, of course, replace it with meditation practice.
2. hot girl walks
If you're anything like me, you cannot convince yourself to workout for the heck of it. (Even tho, you know you'd feel better after finishing them). Save yourself the trouble and try hot girl walks instead. They're great for your health and your mind.
Here are your hot girl walk essentials.
Here are your hot girl walk essentials
You can also try swimming, or play a sport, if that's your thing. The key is to get the movement in your daily routine for healthy body and mind.
3. gratitude journal
I did not expect gratitude journaling to make such a huge difference in my mindset when I first started it, because all I was doing was writing 3 things I'm grateful for every day.
But soon, I started catching myself in the middle of the day, being more present and grateful for all the little things happening around me. I know it sounds cliché, but it feels so refreshing to finally stop complaining about everything that goes wrong and being more thankful.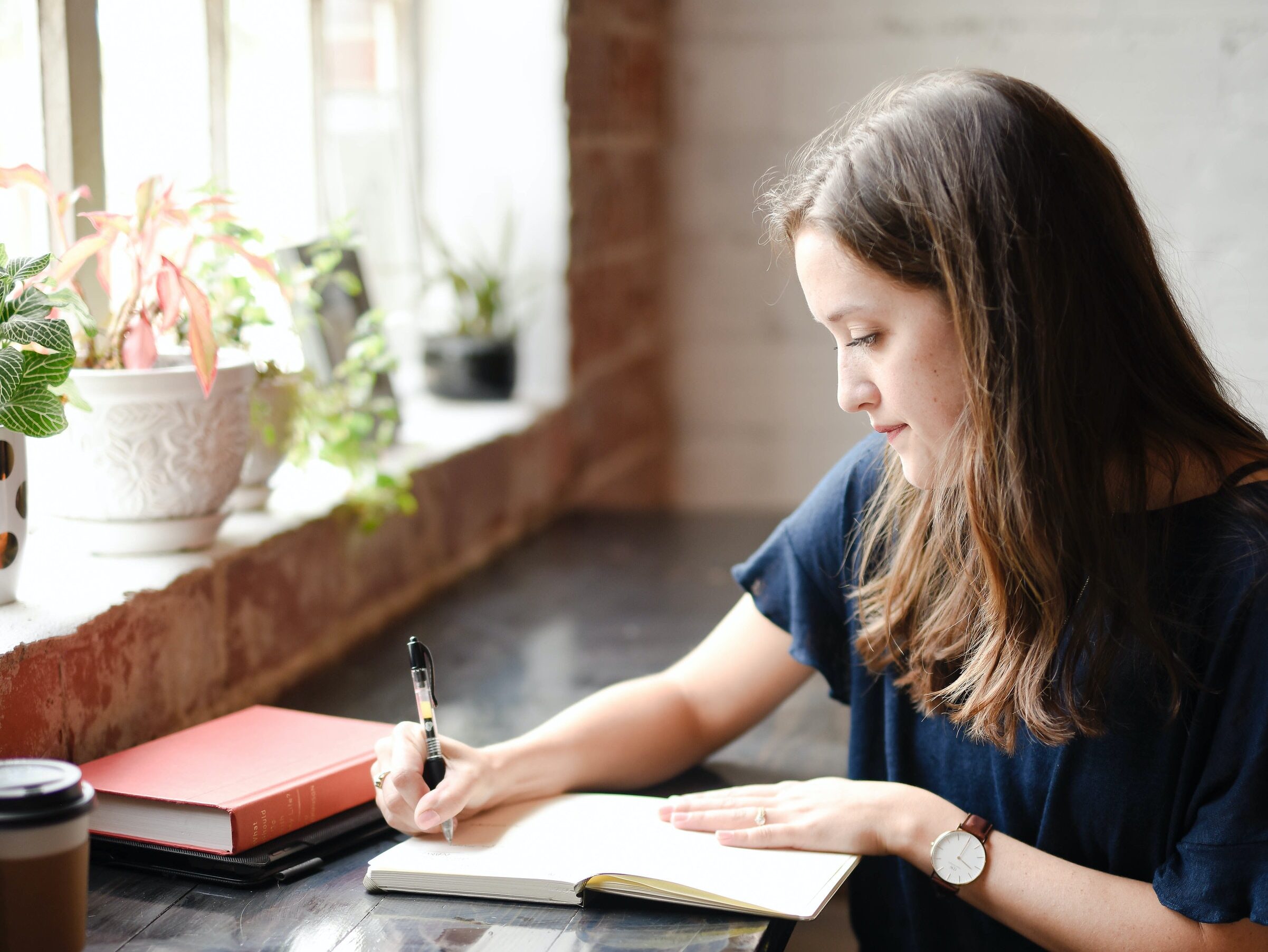 Ideas For daily routine for healthy body and mind
9 healthy habits for adults
1. sleep early
So that you wake up early.
Now, you don't need to be up with the sun! But at least, sleep early enough so that you don't wake up and rush out the door the next morning.
Because if you sleep late, you'll either wake up grumpy from not getting enough sleep, or your day will begin with a failure because you didn't wake up on time.
If your sleep routine is a mess, this sunrise alarm clock will save you. You can select different sleep sounds and adjust the light color to help you sleep and wake up more naturally.
2. drink water first
I don't care if you are a coffee person or a tea person, you need to start drinking 2 glasses of water first thing in the morning. You are dehydrated in the morning because your body looses 10 pounds of water at night due to respiration.
And it's also good for your skin. The best hack is to keep a glass of water next to your bed so you can quickly reach for it.
3. workout
I'm literally the last person to actually go workout (on most days), but this is the ONLY thing on this list that'll give you an instant boost of motivation and good vibes (thanks to endorphins). That's why it's always a good idea to start your days with a workout or any other physical activity.
4. Cold Shower
They're so good for your physical health, because they relieve pain and lower stress. And even better for your mental health. Here's why,
When you're about to take a cold shower on a chill December morning, a small voice in your head will tempt you to do otherwise. Who would know if you skipped a day? Except for you and your integrity!
This is the same voice that tells you "you're not good enough". And shutting it down every morning would put you in the habit of stepping outside of your comfort zone . . a little each day.
5. No phone
I think we can all agree that no good comes out of scrolling through your phone in the morning. You only wake up feeling more rushed and exhausted. And honestly, your emails and DMs can easily wait an hour. Here's what might help :
Start a morning routine. When you have a simple morning routine, you're less tempted to pick up your phone and can start your day on your terms.
Get an actual alarm clock instead of using your phone.
Use freedom app to block social media notifications in the morning.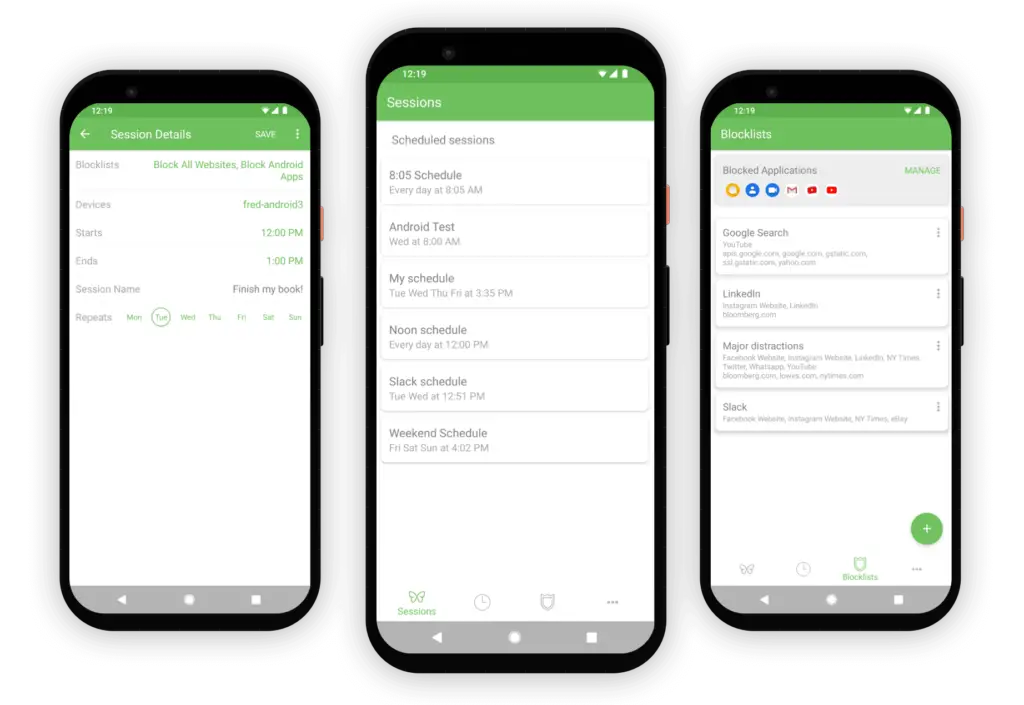 6. Healthy Breakfast
If you're working out in the morning, you automatically wouldn't want to eat junk for breakfast. So, incorporating this into your daily routine for a healthy body and mind will be easy.
7. Walks
Walks are my favorite thing ever. Whether you're feeling stressed, want to get away from your screens, are talking to a friend, or just want to appreciate the sunset, walks are the way to go. Check out the hot girl walks essentials above!
8. skincare
I am in NO way a skincare expert. However, removing your makeup and applying face cream as part of your nightly routine will not harm you.
9. drink lots of water throughout the day
If you're someone who hardly drinks 3 glass of water when you should be drinking 3l of water everyday, it might seem like a tedious task in the starting. Aaand you'll want to pee more frequently.
But strangely enough, our bodies quickly adapt to this habit. Within the first 4 days, you will naturally feel the need to drink more water without even trying.
Good habits for mental health
1. read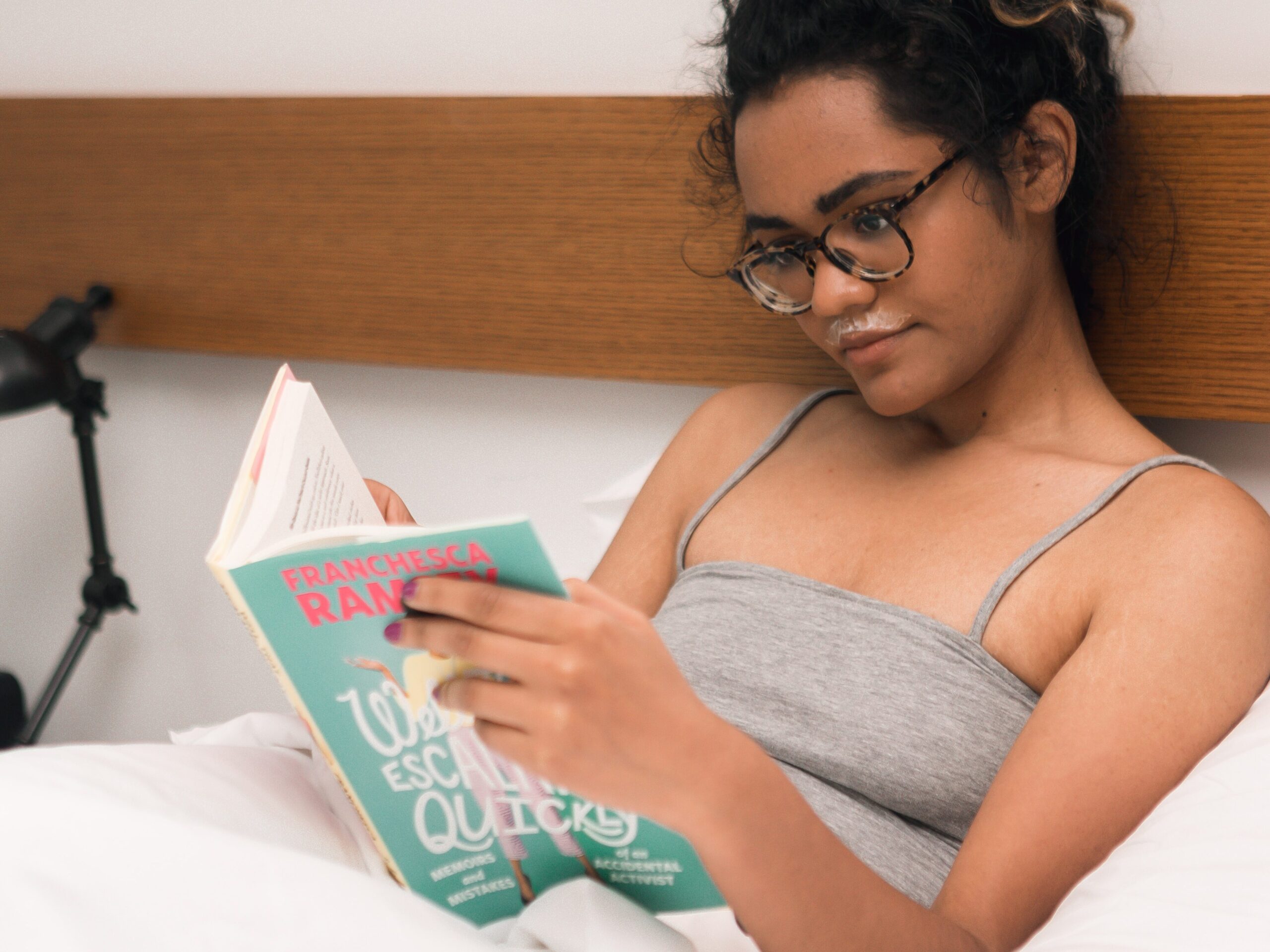 I always say, once you read a good self help book, there's no going back. It's exciting to learn life lessons to help improve yours.
And reading a non-fiction book is a great way to start your mornings. It keeps you away from the screen and you understand new things. Here's a list of 10 must read self help books in your 20s.
2. check your to do list in advance
This is something that you should be doing the night before. Keep a weekly to-do list on your desk so you can easily plan things in advance. And be prepared to get things done the next day.
For example, if you have a meeting first thing in the morning, you may want to get up early and prepare. But if you don't have anything important until 11 a.m., you'd wanna enjoy a slow relaxing morning.
3. Meditate
I don't think there's anyone in today's time who hasn't tried meditation at least once, specially when everyone on the internet is talking about it. One thing that really helped me when I switched from breathing exercise to meditating was guided meditations.
Apps like Medito (it's completely free) are perfect to get started with.
4. gratitude
Simply start writing down 3 things you're grateful for everyday. It will hardly take 5 minutes of your time but will leave a lasting impact. You can also get the gratitude reflection journal to help you stay on track.
Also, studies have found that when you practice gratitude with a partner, it also helps you strengthen your relationship.
5. Building Belief Journal
This is something that I learned from my coach, Faith Mariah. Consider the one thought you want to strengthen and write down reasons why it is true every day.
For eg : you want to reinforce your belief that "You deserve the promotion next month". Now, every morning, write down why it's true – "because you worked so hard at your job," "because you've given great presentations," and "because you demonstrate leadership skills."
This is not a woo-wooy exercise.
What happens is writing your reasons everyday, strengthens your belief, so when the time comes to discuss the promotion, you'll be much more confident in yourself and will be able to communicate your skills much better!
6. Follow the calendar
Unpopular opinion, but I don't think making a to-do list every morning works! When you plan your day in the morning, your brain doesn't want to do the tedious task first, so it tends to postpone it until later in the day or the next day, which isn't the most productive approach.
That's why, weekly planning your days is way better. Then, all you have to do for the rest of the week is follow what's on the calendar and not indulge in any mindset drama.
If you want to learn a simple weekly planning system that'll help you get more done WITHOUT having to trade your Sunday brunch for work, get inside Take Your Weekends Back.
7. Clean your space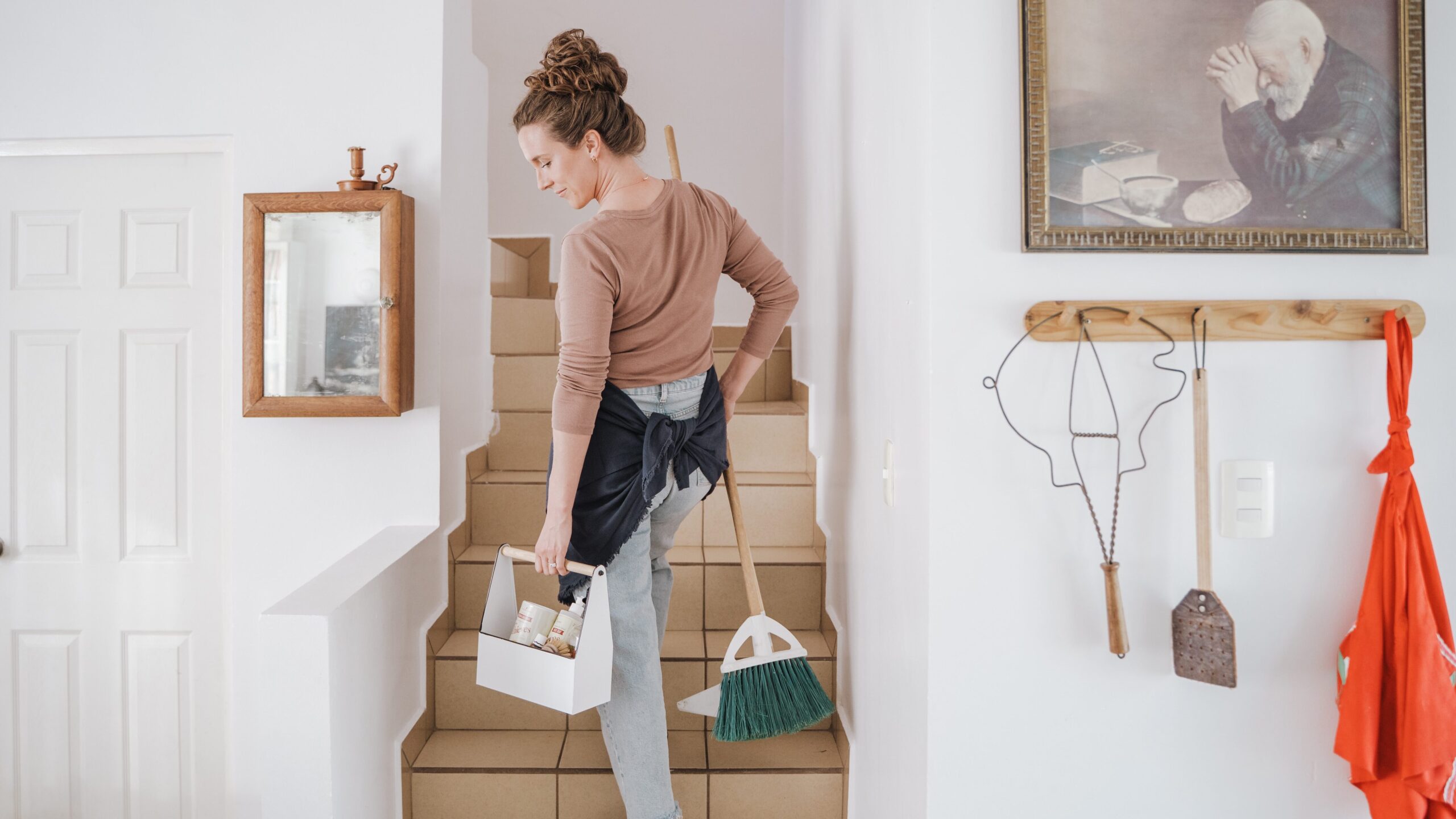 It is impossible to function in a messy room. PERIOD. I know it's hard to find time for a proper cleaning plan with a schedule as crazy as yours! That's why start adding 15 minute cleaning blocks in your daily routine for healthy body and mind.
In fact, simply putting everything back where you found it at the end of the day, will reduce half your efforts.
8. Do something mindful
Create a list of mindful activities you enjoy. Whether it's doing a puzzle, cooking, painting etc. It's the best way to end the day, relax and be present.
Ask your partner to join you and it can actually result in quality time. Now, I know it might be difficult do this every single day but try to intentionally include this in your daily routine for healthy body and mind on most days.
Here are my favorite mindful activities.
9. Honestly, journal
This is NOT a dear diary kind of thing. A part of being an adult entails being constantly stressed out about something.
So, just vent your feelings out on paper and you'll feel a 100% more relieved or even better, find a solution to your problems (or realize that you were worrying about something irrelevant.)
And I know, journaling is the last thing you'd want to do when you're feeling overwhelmed, but trust me when I say that every time I've journaled when I'm stressed, I've thanked myself later, and I know you will too! 😉
If you've no idea, where to get started, try this 5 minute journal.
Give yourself the freedom to try different things and see what works best for you. Routines are supposed to simplify your life rather than forcing you to follow a specific habit.
Moving your body, for example, is important, but if working out at the gym is not your thing, you can do yoga or walk your dog every day.
At the same time, recognize that you must push yourself to stay consistent. If you go to the gym one day and then skip the next five, nothing good will come of it.
This post is all about creating a simple daily routine for healthy body and mind. 18 daily routine ideas that all successful people talk about!
Related Post