Bookmark this page so you can come back to these rules and links again!
1. Join the Facebook group, that's where the party is! The whole program will take place inside a private facebook group so make sure yuou're in it!
2. You have to follow 3 rules for 21 day straight. You can't skip a day.
workout everyday for at least 30 minutes
answer one journal prompt daily
finish the self confidence challenge
3. You'll also get a 21 day to abundance workbook in your mails. Which basically explains everything in detail about this challenge.
Reinvent Your Life Workbook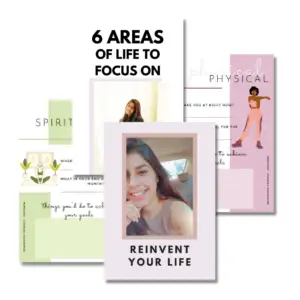 + You'll receive one bonus workshop every week inside the fb group 💕
If you want to reach out to me, you can always send me a mail, or DM me on my socials. ❤️
Have fun with it. The next 21 days are gonna be something you'll always remember, make the best of it.
You're creating a better life for yourself, you don't want to struggle your way through it. Come in with all the positive and abundant vibes, no pressure!
As I've said before, "Abundance is your birthright. It's not going anywhere. So, have fun in the journey."✨